US Navy dispatches destroyer – after Iran 'fires warnings shots and boards cargo ship'
The ships has reportedly been directed to the Iranian port of Bandar Abbas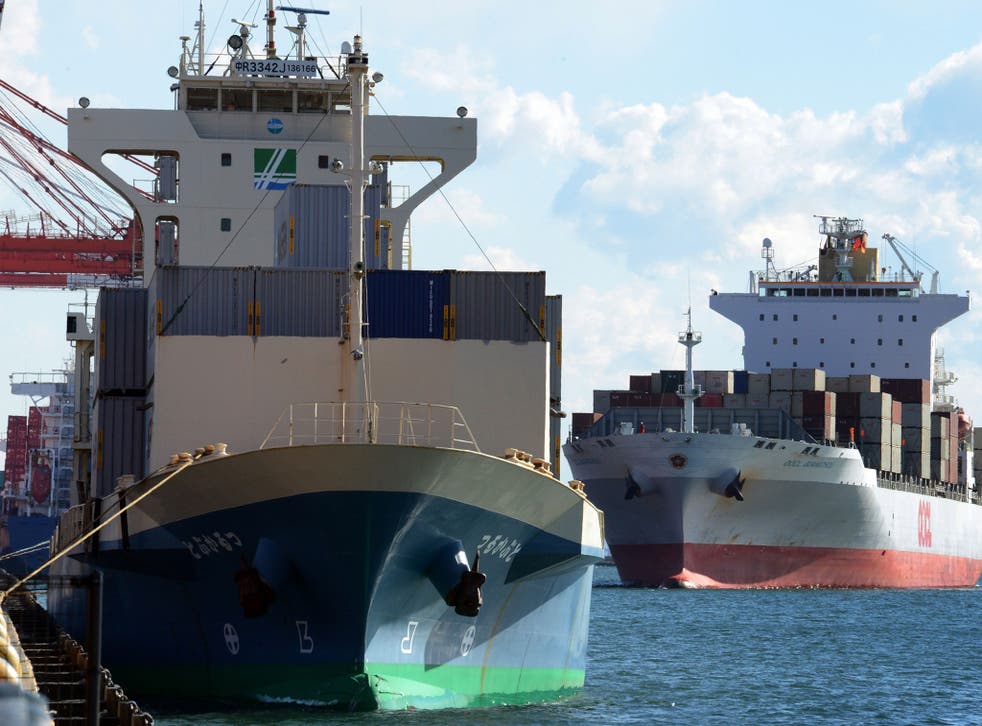 The US and Iran are eyeballing each other again after Iranian forces boarded a Marshall Islands-flagged cargo ship in the Gulf and the American Navy dispatched a destroyer to monitor the situation.
It was initially reported that a US cargo ship had been shot at and boarded, but it later emerged the ship was the MV Maersk Tigris, a Danish owned vessel registered in the Marshall Islands.
The Pentagon said in a statement that Iranian forces boarded the ship at around 9am local time on Tuesday after firing a warning shot across its bows as it was traveling through the Strait of Hormuz.
"The master was contacted and directed to proceed further into Iranian territorial waters. He declined and one of the Revolutionary Guard Corps Navy (IRGCN) craft fired shots across the bridge of the Maersk Tigris," said spokesman Col Steve Warren.
"The master complied with the Iranian demand and proceeded into Iranian waters in the vicinity of Larak Island."
Mr Warren said that the US Navy responded to a distress call and dispatched a Navy Destroyer, USS Farragut to travel to the cargo ship as quickly as possible "to observe the interaction".
He added: "[Navy Central Command] is communicating with representatives of the shipping company and we continue to monitor the situation. According to information received from the vessel's operators, there are no Americans aboard."
Reuters said that Maersk, the Danish owners of the 65,000-tonne container ship, had told a Danish news channel there were 24 crew members, most of them from eastern Europe and Asia.
The vessel has been directed to the Iranian port of Bandar Abbas on the southern coast, Al-Arabiya reported. Iran's state news agency IRNA, quoted Mohammad Saidnejad, head of Iran's Ports and Maritime Organisation, as saying a court in Tehran had given the order to seize the ship.
"A legal complaint from an Iranian private company resulted in the seizure of a Marshall Islands-flagged ship in Iranian waters," he said.
Iran's semi-official Fars news agency suggested that the ship was trespassing in the Persian Gulf.
Which countries have nuclear weapons?

Show all 14
The incident comes as relations between Tehran and Washington have started to thaw after three decades of animosity.
Negotiators from the US and five other nations are attempting to secure an agreement by the end of June requiring Iran to curb its nuclear program in exchange for an easing of sanctions which has damaged the nation's economy.
However, it is not yet known whether the incident at sea will be addressed during the meeting.
More to follow
Join our new commenting forum
Join thought-provoking conversations, follow other Independent readers and see their replies