Iran seizes cargo ship: British national among 24 sailors on board captured Maersk Tigris
The Pentagon says the Iranian military fired shots when it captured the cargo ship in international waters in the Strait of Hormuz
Adam Withnall
Wednesday 29 April 2015 16:40 Comments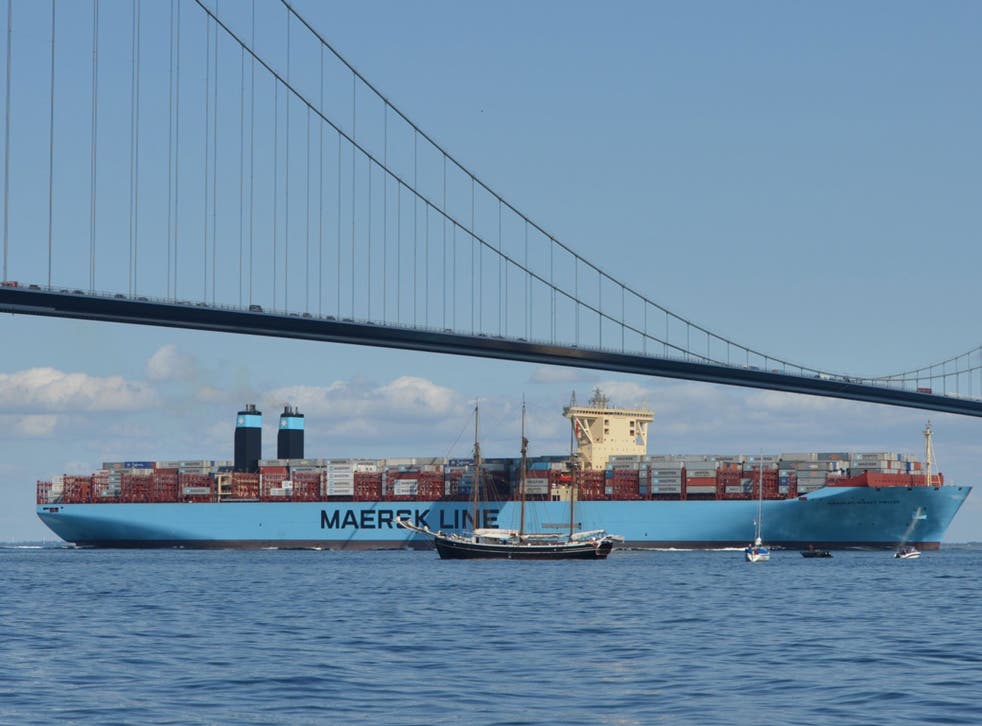 A British national is among the sailors caught up in the violent seizure of a cargo ship by the Iranian military, which involved shots fired and the dispatching of a destroyer by the US Navy.
The incident saw a tense situation emerge on Tuesday afternoon when the US responded to a distress signal from the Maersk Tigris, after Iranian state TV accused the ship of unspecified violations.
A spokesman from Denmark-based Maersk confirmed that a Briton was among the 24 crew members aboard the ship, which was in international waters the Strait of Hormuz en route from Jeddah in Saudi Arabia to Jebel Ali in the UAE when it was captured.
He told the Press Association that the crew, mainly of eastern European and Asian origin, was "safe and under the circumstances in good spirits".
A spokesperson for the UK's Foreign and Commonwealth Office confirmed that British officials are looking into the reports and "urgently working to establish the facts".
"We believe that a British national is among those on board the Maersk Tigris," the spokesperson said. "We stand ready to provide consular assistance."
A Pentagon official said Iranian forces fired warning shots across the bridge of the cargo vessel, boarded the ship and directed it towards the Iranian mainland.
The US and its allies' naval forces routinely patrol the strait, which is the route for about a fifth of the world's oil and is just 21 miles wide at its narrowest point. Iran has threatened to shut off the strait in the past.
The US Navy was the first to respond to a distress signal issued by the Maersk Tigris on Tuesday, and dispatched a destroyer and plane in response. The incident comes at a critical time for Iran's relations with its neighbours and the US.
Which countries have nuclear weapons?

Show all 14
The statement from Maersk said the company was "in close dialogue with the Danish Ministry of Foreign Affairs". It said: "We are continuing our efforts to obtain more information about the Iranian authorities' seizure - in international waters - of Maersk Tigris. We are not able at this point to establish or confirm the reason behind the seizure."
The ship is managed and crewed by Rickmers Ship Management, based in Hamburg, Germany, which said communication with the ship had been established in the last few hours.
A spokesman for Rickmers said the ship is very close to the Iranian coast and confirmed that a British man was on board. He said it was carrying "general cargo".
Register for free to continue reading
Registration is a free and easy way to support our truly independent journalism
By registering, you will also enjoy limited access to Premium articles, exclusive newsletters, commenting, and virtual events with our leading journalists
Already have an account? sign in
Join our new commenting forum
Join thought-provoking conversations, follow other Independent readers and see their replies