Ireland accuses British Army of torture during the Troubles
Dublin has asked the ECHR to revisit its judgment in the 'hooded men' case of the 1970s, where captives were subjected to methods of torture including 'white noise', sleep deprivation and beatings
Kunal Dutta
Tuesday 02 December 2014 23:31 Comments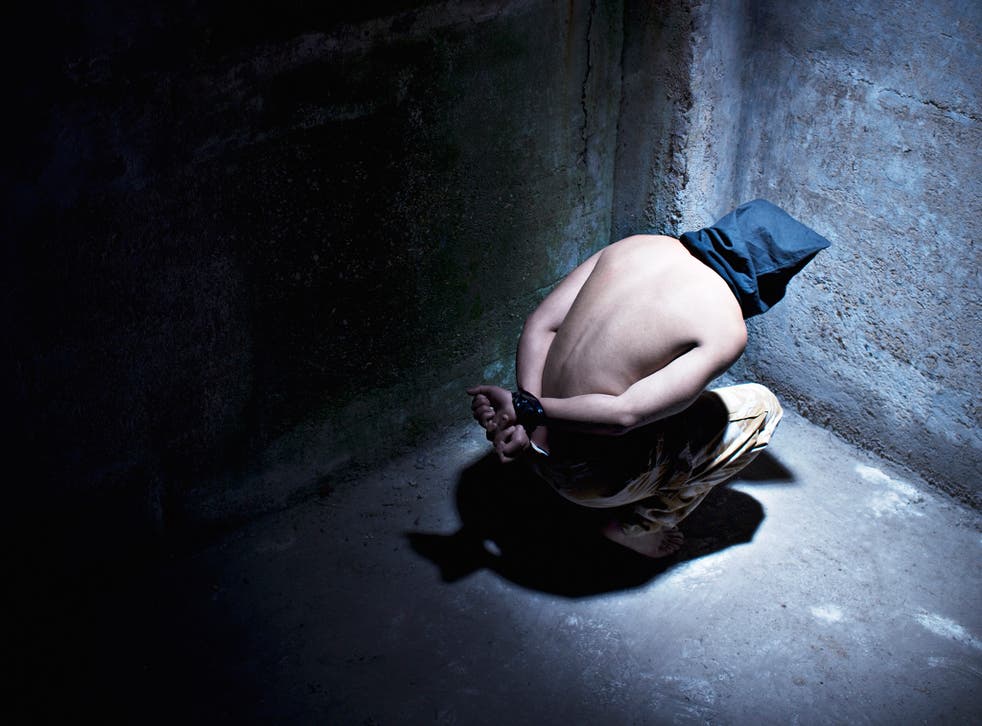 The British and Irish governments will clash in the European Court of Human Rights over one of the Troubles' most harrowing torture cases involving the degrading treatment of Irish prisoners at the hands of the British Army.
Dublin has asked the ECHR to revisit its judgment in the "hooded men" case of the 1970s, when 14 suspects were arrested in 1971 after Edward Heath introduced internment without trial in a bid to quell violence in Northern Ireland. The 14 men were captured, flown by helicopter to a secret location, now known to be the Ballykelly army base, and subjected to methods of torture including "white noise", sleep deprivation and beatings.
On their way to the interrogation centre, the men were hooded and thrown to the ground from helicopters. Testimonials suggest many were told they were hundreds of feet in the air, but were actually just a few feet from the ground.
Three years later, the men were awarded £12,500 in damages and the ECHR later admonished Britain for its degrading treatment, but, crucially, fell short of finding the UK guilty of torture. Newly unearthed documents stored in the UK public records office in London appear to suggest Britain accepted that the techniques used on the men amounted to torture.
The evidence came to light in a television documentary, The Torture Files, by the Irish broadcaster RTE. Since then, campaigners and a number of the 14 prisoners have lobbied the Irish parliament over the case with the request to the ECHR made on behalf of the Irish government by its Foreign Minister, Charlie Flanagan. "On the basis of the new material uncovered, it will be contended that the ill-treatment suffered by the hooded men should be recognised as torture," he said.
The UK Ministry of Defence has rejected allegations that it used torture and said it had "always fully co-operated" with statutory inquiries.
But campaigners welcomed the move to attempt to bring the case back into the ECHR. Patrick Corrigan, Amnesty's Northern Ireland programme director, said: "Ireland is to be commended for playing its role in ensuring the UK is finally held responsible for what it did to these men in those interrogation rooms 43 years ago. We hope the UK government now announces without further delay the establishment of an independent investigation."
The Sinn Fein leader, Gerry Adams, said: "There is an onus on the Irish government to ensure it prepares the most thorough, well-argued case it can in support of the 14 men."
A spokeswoman for the Northern Ireland Office said: "This Government adopted a strategy for the prevention of torture in 2011. There remains a need for an agreed way forward on Northern Ireland's troubled past which addresses the needs of victims and survivors."
Click HERE to view the RTE documentary, The Torture Files
Register for free to continue reading
Registration is a free and easy way to support our truly independent journalism
By registering, you will also enjoy limited access to Premium articles, exclusive newsletters, commenting, and virtual events with our leading journalists
Already have an account? sign in
Join our new commenting forum
Join thought-provoking conversations, follow other Independent readers and see their replies