Irish premier urges DUP to 'dial down' rhetoric on Brexit protocol
Micheal Martin said the DUP's stance on Article 16 was disappointing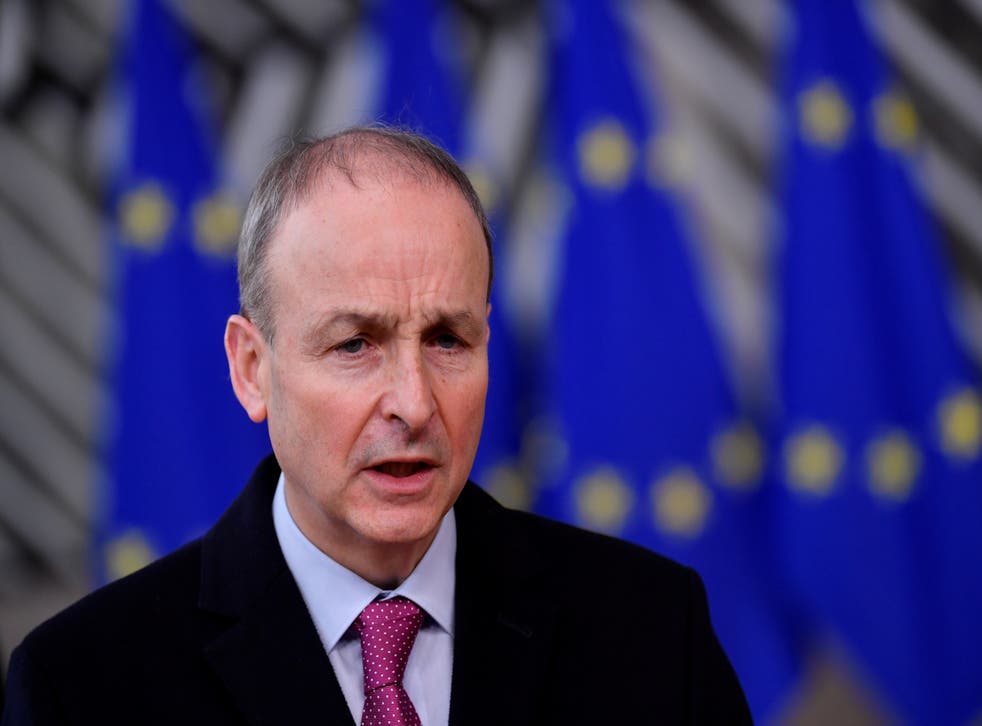 Leer en Español
The Irish prime minister has urged the DUP to put politics aside to find a practical resolution to problems after Brexit.
Micheal Martin said the stance of Northern Ireland's largest unionist party on the Northern Ireland protocol was disappointing.
The DUP has vowed to scrap the mechanism, which has caused red tape on goods transported to Northern Ireland from the rest of the UK.
Mr Martin said: "I'm sorry that the DUP has taken this stance, I don't think that's the right way to deal with the question.
"After Christmas, the DUP was happy to work with the protocol on a practical level, although they didn't agree with it."
The protocol is designed to ensure there is no hard border on the island of Ireland.
Mr Martin's comments came as former first minister David Trimble warned violence could return to Northern Ireland unless the Brexit borders agreement with the EU is torn up.
The former Ulster Unionist Party leader called on the prime minister Boris Johnson to act by claiming the daunting new Irish Sea checks meant the province had been "annexed by the EU and is subject to EU laws".
He said: "There is real potential for those who have engaged in past violence to take action again into their own hands."
The arrangements keeping Northern Ireland in line with the EU's single market regulations have heightened political tensions.
Unionists and loyalists are angered at the imposition of economic barriers between Northern Ireland and the rest of the UK.
In an interview on Saturday on RTE Raidio na Gaeltachta, Mr Martin said the DUP's stance on Article 16 was disappointing.
He added politics must be put aside to find a practical resolution to any difficulties within the structure of the withdrawal agreement.
He added: "As I said before, we need to dial down the rhetoric. That type of politics is no good for anyone in my opinion.
"We all have an obligation to dial it down, to come together to discuss these questions. We have to put politics aside and deal with the issues within an economic, social and practical context."
Register for free to continue reading
Registration is a free and easy way to support our truly independent journalism
By registering, you will also enjoy limited access to Premium articles, exclusive newsletters, commenting, and virtual events with our leading journalists
Already have an account? sign in
Register for free to continue reading
Registration is a free and easy way to support our truly independent journalism
By registering, you will also enjoy limited access to Premium articles, exclusive newsletters, commenting, and virtual events with our leading journalists
Already have an account? sign in
Join our new commenting forum
Join thought-provoking conversations, follow other Independent readers and see their replies