Ironman Ireland: Two men die during triathlon swim after course altered due to weather conditions
It comes as Storm Betty battered Ireland with strong winds and heavy downpours this weekend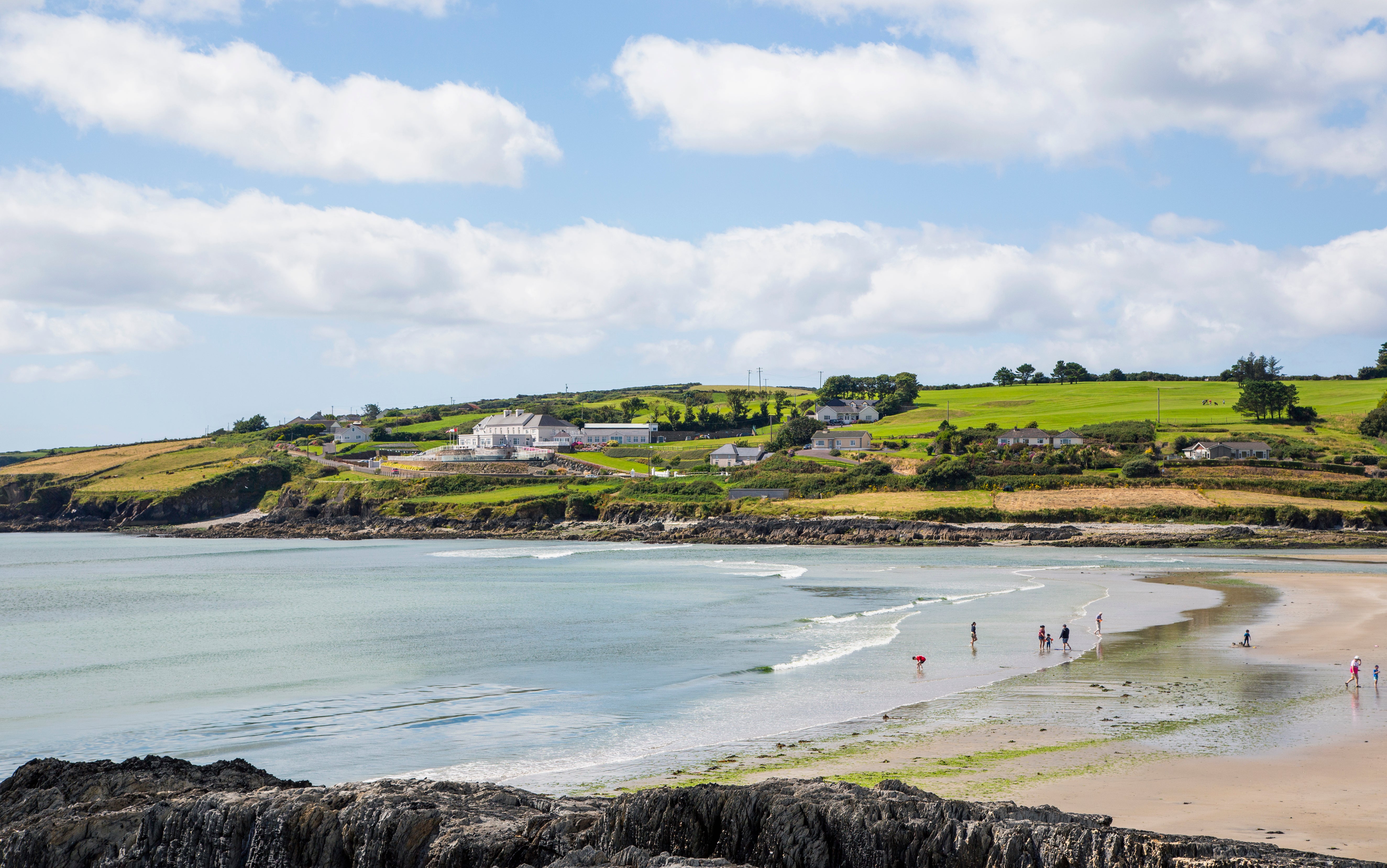 Two men have died while competing in an Ironman triathlon in Ireland.
The men, one aged in his 40s and the other in his 60s, died during the swimming leg of the race held in Youghal, Co Cork – the course for which was earlier altered by organisers due to bad water conditions.
The men were pulled from the water by emergency services before later being pronounced dead by medical staff, Gardaí confirmed.
In a Facebook post, Ironman Ireland said it was "deeply saddened" by the deaths of the two men.
The post stated: "We are deeply saddened to confirm the death of two race participants at the IRONMAN 70.3 Ireland, Cork 2023. During the swim portion of Sunday's race, safety personnel provided immediate medical attention upon recognising the athletes were in need of assistance.
"We share our greatest sympathies with the families and friends of the athletes and will continue to offer them our support as they go through this very difficult time.
"We thank the safety personnel and first responders who worked quickly to provide the athletes with medical assistance."
Earlier this morning, the event's page announced the swim course would be altered with the intention of "delivering the safest possible swim" for the participants.
The post read: "Due to the current conditions of the water at the swim start, the swim course for both IRONMAN 70.3 Ireland, Cork and the full distance IRONMAN Ireland, Cork will now be 1.9km. This means that we can focus all of our swim safety crew on delivering the safest possible swim for all of our athletes."
It comes after Storm Betty battered Ireland on Friday and Saturday with heavy downpours and strong gales sweeping the coasts.
Storm-force brought down powerlines leaving up to 30,000 homes without power on Saturday night.
Betty is the second storm named in August, following Storm Antoni which occurred earlier this month.
Join our commenting forum
Join thought-provoking conversations, follow other Independent readers and see their replies