Isis terrorists are 'hiding in plain sight,' warns UK defence staff chief
Sir Stuart Peach - the most senior officer in the armed forces - says he is worried about the global reach of the jihadist group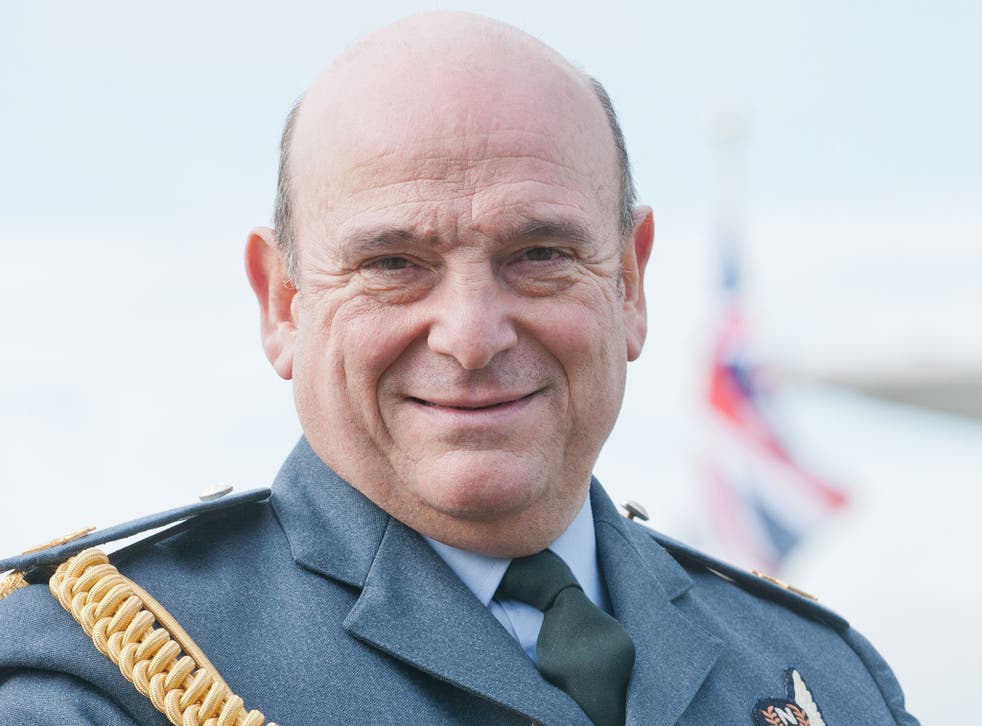 Isis terrorists are "moving in migrant flows" and "hiding in plain sight" all over the world in tactics that should lead Britain to think about how it "manages identity", the chief of the defence staff has said.
In comments that could reignite the debate around identity cards, Sir Stuart Peach said he was "worried" about the global reach of IS militants, who deliberately destroy their identity documents to travel illegally into other countries where they could carry out attacks.
The most senior officer in the armed forces said IS, also known as Daesh, represents the closest danger and a "call to action" going beyond UK and coalition air strikes in Syria and Iraq.
In his first annual lecture to the Royal United Services Institute (RUSI), Sir Stuart said: "I worry about the global reach of Daesh as an idea - copycat, using the internet - more than the internet - using social media, popping up all over the world.
"The Chinese state has accepted they have a problem.
"This is not now a localised phenomenon, it is now a wider phenomenon.
"And of course we face, as my friend Andrew Parker has said, the director general of MI5, a potential network of combat-experienced terrorists.
"On the other hand they are losing territory rapidly, foreign fighters are being killed and displaced.
"But they are moving in migrant flows, hiding in plain sight.
"One of the obvious deductions, and I think it does bear more scrutiny from the younger and the analytical community, is how we manage identity in a world where people are deliberately trying to destroy their identity documents and/or they move in migrant flows."
In pictures: Isis' weapons factories

Show all 11
Sir Stuart also warned that Britain should be "really worried" that the international consensus-based approach to peace and security, developed after the Second World War, was now challenged by states such as Russia.
A "full-spectrum" response is required - integrating diplomacy, the military, economic influence, technology and the media, and "closer attention" to counter-espionage and counter intelligence.
Britain is now in a "strategic state-on-state era of competition" which requires us to "wonder and worry" about the response to propaganda, hybrid warfare and cyber attacks, he said.
Isis 'does not have the guts' to continue fight for Mosul, claims Iraqi Prime Minister Haider al-Abadi
His comments follow the Russian incursion in Ukraine and worries that Moscow influenced the United States presidential election won by Donald Trump by allegedly hacking email accounts linked to his rival Hillary Clinton.
"Russian communications through Russia Today and many other media forms are very before us in many parts of the world," he said.
"Many people have alleged political subversion, propaganda rather than information.
"And there's no doubt, it's not a secret, that Russia is using cyber as a part of this power.
"This is in direct competition with our approach to sustain the rules-based order."
He added: "The idea that we can defend on the South coast of Britain in a re-run of 1940 doesn't work in the world that we're in."
Sir Stuart also expressed concerns about alleged deliberate attacks on hospitals and other previously previously safe havens in war zones, citing the example of Aleppo in Syria.
"I worry as a military man about the lack of respect for international symbols of peace," he said.
"The Red Cross and the Red Crescent were not attacked in World War One or World War Two.
"They are routinely attacked now.
"It is striking in the tactical phase of the battle for Aleppo how much emphasis of targeting has gone on to medical facilities by design and not by accident, thereby denying both the belligerents and the subject population who may be trapped access to medical care."
Press Association
Join our new commenting forum
Join thought-provoking conversations, follow other Independent readers and see their replies