UK home to up to 25,000 Islamist extremists who could pose threat, EU official warns
Number is the highest known figure in Europe, amid concern over 'known' extremists launching recent attacks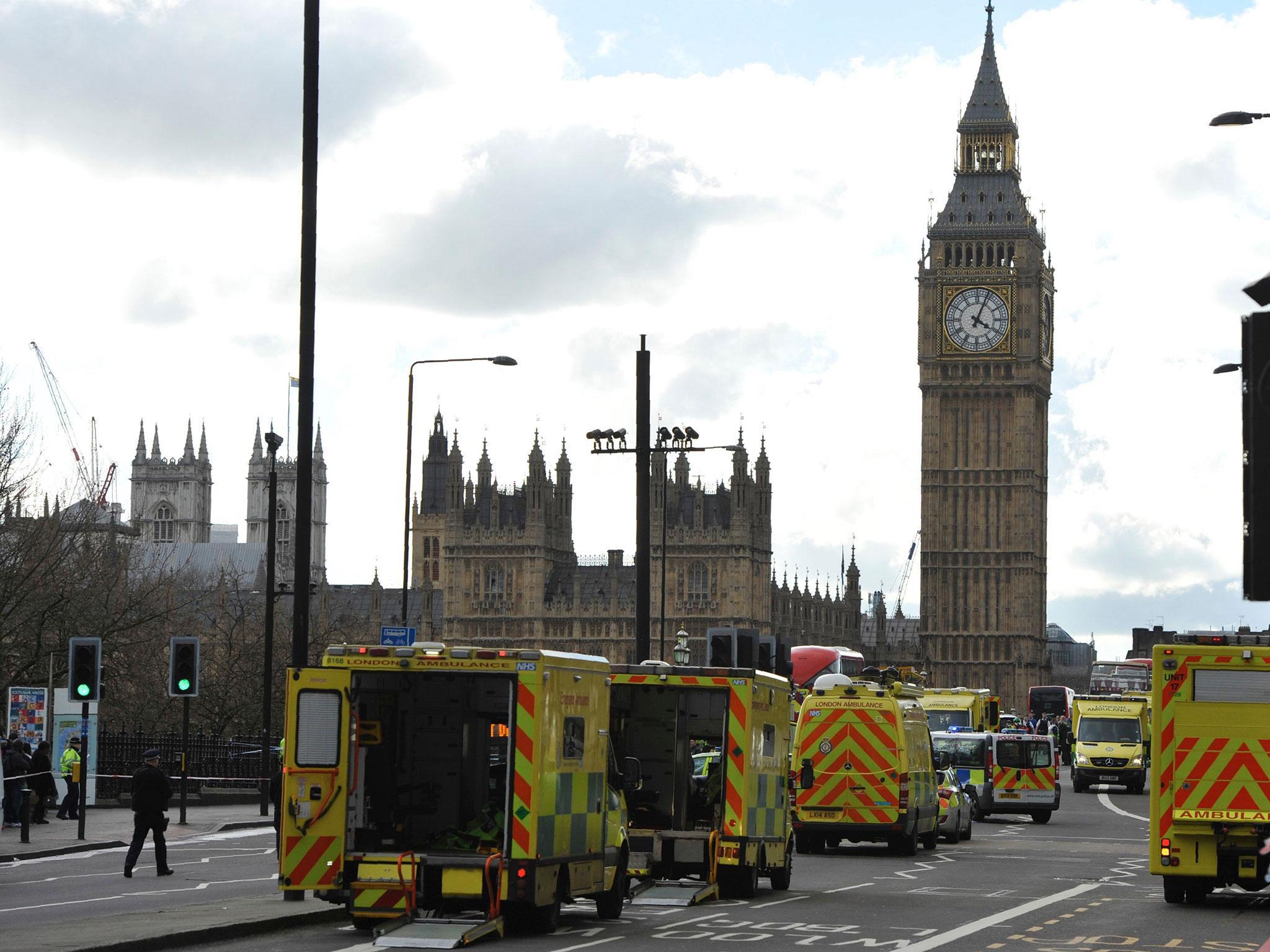 The UK is home to up to 25,000 Islamist extremists who could pose a threat, the EU's top terror official has warned.
Officials have warned that the threat from home-grown jihadis who are prevented from joining Isis in Syria and Iraq is increasing, with the group inciting global terror attacks to maintain momentum.
Gilles de Kerchove, the EU's counter-terror coordinator, said he expected more atrocities following the deadly car rammings in Barcelona and Cambrils.
"We are going to suffer more attacks," he told Spain's El Mundo newspaper.
"The majority, except Brussels and Paris, were not directed from Raqqa but inspired, and then Isis claimed responsibility.
"The group's propaganda no longer calls so much for people to travel to the 'caliphate', but to launch attacks in their places of origin or of residence, even on a small scale with homemade weapons."
Mr de Kerchove said the UK was home to the highest known number of Islamist radicals in Europe – between 20,000 and 25,000 people – with 3,000 considered a direct threat by MI5 and 500 under constant surveillance.
London terror attack suspect named
Among those known to security services but not considered an imminent danger were the perpetrators of the three Isis-linked terror attacks that have killed 35 victims in Britain this year.
Westminster attacker Khalid Masood was described a "peripheral figure" by Theresa May, while the Manchester bomber Salman Abedi was known to MI5 but not under active investigation and the ringleader of the London Bridge attack, Khuram Butt, was not thought to be a risk despite being a known member of Anjem Choudary's banned network.
Raffaello Pantucci, the director of International Security Studies at the Royal United Services Institute (RUSI) said it was concerning that people from the "wider pool" of extremists were launching attacks.
"They're becoming very isolated - they're not talking to people about what they're doing," he told The Independent.
"The flash to bang is really short. They decide to do something and a week later they do it.
"And people aren't necessarily using bombs, they're using knives and cars and everyday items…so where is the trigger to escalate attention from the security services?"
Mr de Kerchove acknowledged the difficulty in determining the difference between a non-violent extremist and someone who could launch an attack.
He said there was a "grey area" between radicalism and terrorism, adding: "Being radical is not a crime. Being orthodox, aggressive towards the West in your rhetoric is not a crime.
London Bridge Terror Attack
Show all 16
"When the intelligence services identify a radical, they must decide what to do.
"Those who are of concern must be identified and the most dangerous should be monitored 24 hours a day, seven days a week."
The task is an impossible one for overstretched security services, with 24-hour surveillance putting an extreme strain on personnel who are forced to prioritise targets because of constraints on resources.
Mr Pantucci said intelligence agencies select extremists to put under surveillance because of a combination of the "resources question and the threat picture".
"The 25,000 number is residual, it includes people who might have featured in investigations, been to prison, or funded an extremist group 10 years ago," he added.
"Intelligence agencies are aware of their existence but they're not doing anything to escalate their behaviour.
"A lot of that 25,000 probably aren't really a concern but authorities were worried about them once but you can't forget about them, because people don't really forget about jihad."
He called for improved mental health provision and education to be part of counter-radicalisation programmes, as well as efforts to better understand the new patterns of behaviour leading up to attacks.
The Government has been increasing efforts to combat the online presence of online propaganda and communications between militants using encrypted messaging apps.
As well as domestic extremists, security services are attempting to manage the threat posed by returning foreign fighters.
The arrival of up to 300 British jihadis from Isis' former territories in Syria and Iraq was initially feared, but the actual number is now expected to be significantly lower.
Of around 850 people who left the UK for the so-called Islamic State, around 350 have already returned and an estimated 200 have been killed.
Mr de Kerchove said high numbers of returnees have not been seen anywhere in Europe, despite significant defeats for Isis in the battle for Mosul and other Iraqi and Syrian strongholds.
But he warned of the danger posed by any former militants, even if they are in prison, adding: "Fanatics trained there and they will end up being released.
"If the evidence against them is not very strong they are getting sentences of three or four years.
"In prison, the will reinforce their beliefs and leave even more furious with the West."

Join our commenting forum
Join thought-provoking conversations, follow other Independent readers and see their replies