Islamophobia fuelled by 'ignorance of how mosques actually work'
'It is not a membership club and anyone can come and pray'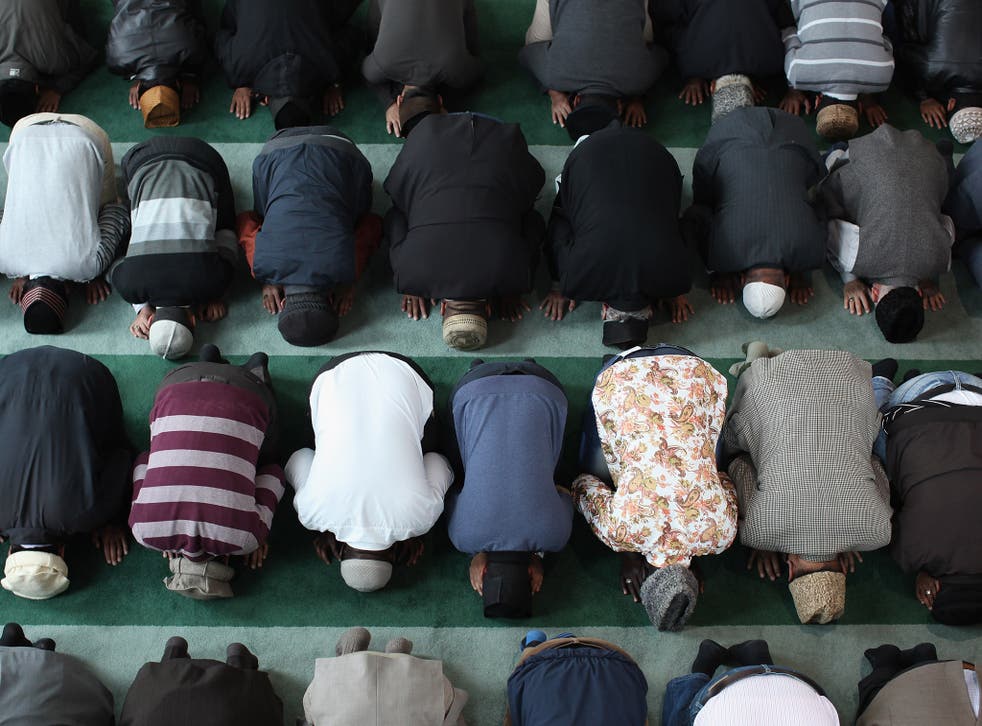 The director of the London mosque where two of Isis's so-called "The Beatles" death squad worshipped has said people who link the centre to extremism do not understand "how mosques work".
Both Mohammed Emwazi – known as "Jihadi John" – and the newly identified Isis militant Alexanda Kotey were regular worshippers at the Al-Manaar mosque in west London.
The pair appear to have been radicalised in Britain before travelling to Syria, where they became part of a group renowned among returning hostages as among the most violent and cruel jailors, known as John, Paul, George and Ringo because of their English accents.
Kotey was named as a member of "The Beatles" cell on Sunday following an investigation by Buzzfeed News and the Washington Post, which had earlier named Emwazi as "Jihadi John". While Emwazi is believed to have been killed in an air strike last year, Kotey's whereabouts are unknown.
Investigators reportedly believe the pair were both radicalised during the time they attended Al-Manaar, and former friends of Kotey have said he ran a stall outside the centre where he "would try to justify suicide bombing".
But Saleha Islam, the current director of Al-Manaa, rejected the suggestion that the mosque was to blame for their radicalisation.
She said she was unable to confirm or deny whether Kotey and Emwazi attended because of the sheer numbers of people attending every week. The centre has nonetheless "always condemned the actions of these extremists and will continue to do so", she said.
"The suggestion that the mosque has radicalised young men shows how ignorant people are of Islam and how mosques work," she said.
"Mosques are not like churches that cater for parishioners, instead it is a place for worship where people come to pray, what sort of ideas they have in their minds is something that we do not know of and we cannot control.
In pictures: The rise of Isis

Show all 74
"Al-Manaar is a centre where we have up to 3,000 people attending every week, it is not a membership club and anyone can come and pray."
The previous leader of the mosque, Dr Abdulkarim Khalil, spoke in a 2014 interview of how it was "really difficult to know" exactly what was going on in and outside the mosque at all times, particularly on Fridays when around 2,000 people congregate. "We try our best to control what goes on in our premises," he said.
The mosque is now working with the local council and police to help promote counter-extremism programmes. Ms Islam said: "We regularly hold workshops and conferences to guide our youth and community and are committed to ensuring that they have access to the real teaching of Islam."
She added: "As someone who has been involved in social work and community work for over 30 years, I am fully committed to ensuring that our children are not groomed and radicalised."
Register for free to continue reading
Registration is a free and easy way to support our truly independent journalism
By registering, you will also enjoy limited access to Premium articles, exclusive newsletters, commenting, and virtual events with our leading journalists
Already have an account? sign in
Register for free to continue reading
Registration is a free and easy way to support our truly independent journalism
By registering, you will also enjoy limited access to Premium articles, exclusive newsletters, commenting, and virtual events with our leading journalists
Already have an account? sign in
Join our new commenting forum
Join thought-provoking conversations, follow other Independent readers and see their replies