Jamie Oliver urges Government to ban selling energy drinks to children
'If the energy drink industry is literally telling us their products are 'not recommended for children' on the cans, why can kids as young as 10 buy them whenever they want?' asks chef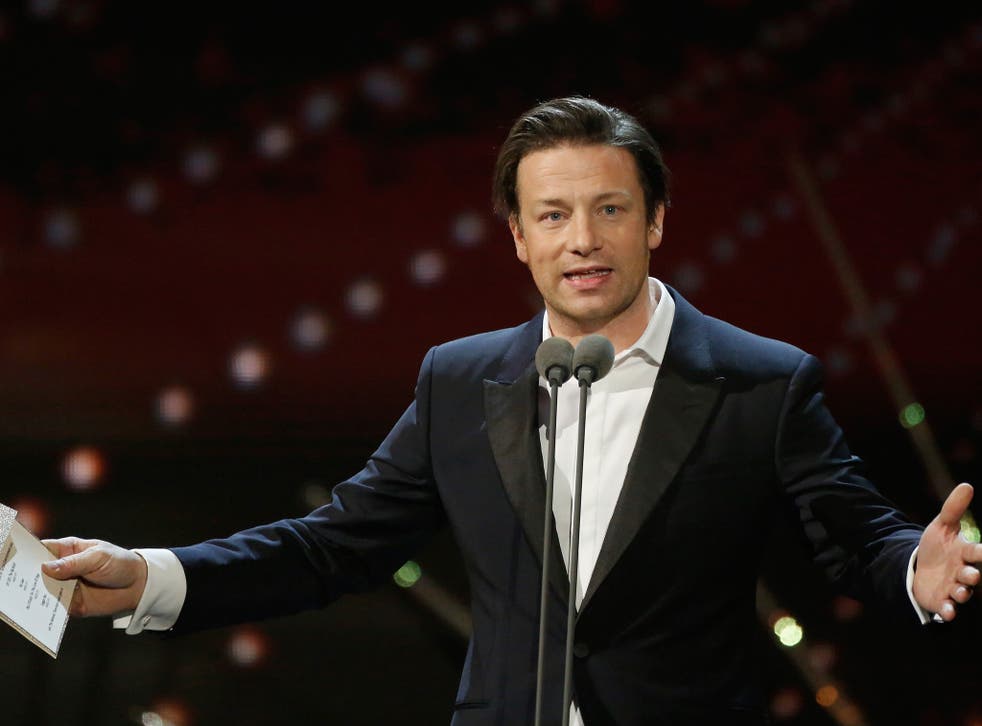 Jamie Oliver has called on the Government to ban selling energy drinks to children, citing a suspected correlation between consumption and poor scholastic performance.
The celebrity chef and campaigner, who has pioneered a longstanding effort to combat diet-related disease in children, is backing calls by the National Education Union to introduce an age limit of 16 on all sales.
Mr Oliver said the Government should adhere to the guidance that already exists on many cans stating energy drinks are not suitable for children.
"If the energy drink industry is literally telling us their products are 'not recommended for children' on the cans, why can kids as young as 10 buy them whenever they want?" he said.
"This consumption is compromising our kids, and our teachers, too – we have to do something about it. We urgently need the government to step up and put age restrictions on the sale of energy drinks to all under 16s."
As many as 69 per cent of teenagers and 24 per cent of children under 10 consume energy drinks in the UK, according to a study by the European Food Safety Authority.
Kevin Courtney, Joint General Secretary of the National Education Union, said children's interests needed to be put ahead of commercial profit.
UK news in pictures

Show all 50
"Schools do all they can to provide an environment conducive to learning, but they can't control what's on sale beyond the school gates. If the Government is serious about protecting children, it needs to put their interests before the profits of the energy drinks industry and ban the sale of these harmful products to under 16s," he said.
Mr Oliver has lobbied the Government on numerous health issues among children, including obesity and tooth decay.
Last summer, he claimed Prime Minister Theresa May did "not give a f***" about tackling childhood obesity after a strategy he defined with David Cameron was published later than expected and with several omissions.
Join our new commenting forum
Join thought-provoking conversations, follow other Independent readers and see their replies