Jeremy Corbyn wants to run Labour – his brother Piers wants the BBC weather contract
This week the broadcaster parted ways with the Met after 93 years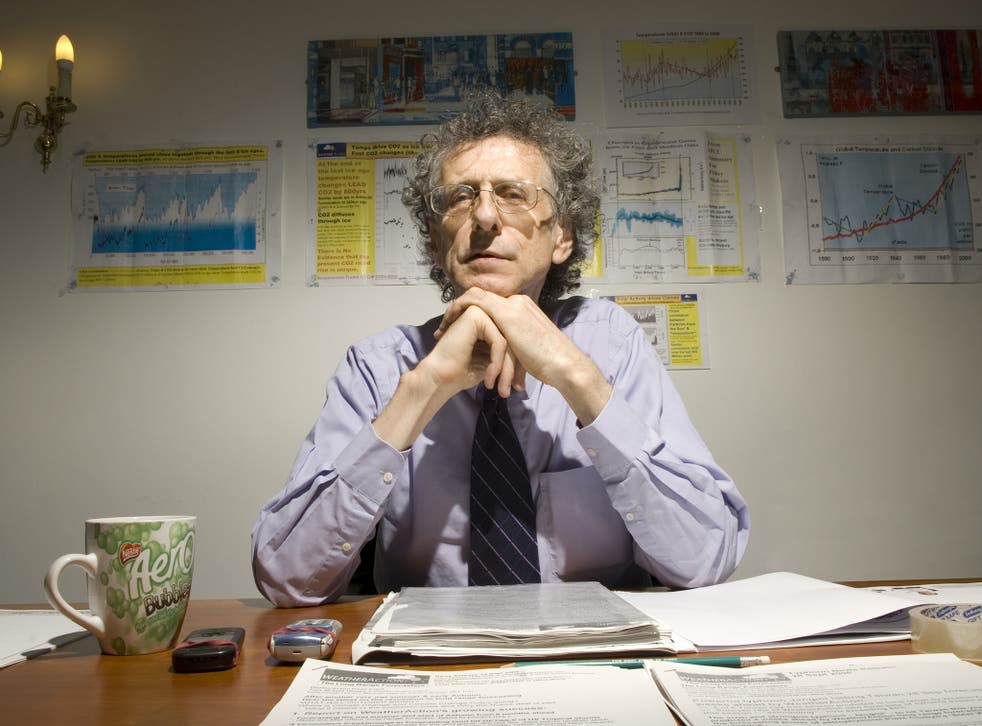 Yes, it was fun. We laughed at those "barbecue summer" and "hurricane, what hurricane?" gags. But it was time to seek amusement elsewhere. And so, after just 93 years together, the BBC has parted ways with the Met Office, rejecting its bid for the next five-year contract to supply TV, radio and website weather bulletins, and started seeing other forecasters.
The shortlisted contenders were, apparently, Meteogroup, founded in the Netherlands; and MetraWeather, the international arm of New Zealand's national weather forecaster. But did people really want such establishment candidates?
Cometh the hour, cometh the brothers. While Jeremy runs Labour, couldn't older brother Piers Corbyn tell us what the weather was doing?
True, Piers and his WeatherAction forecasting company lacked the Met Office's snazzy new £97m super-computer. But they had a computer, (standard variety), and an office – near London Bridge, with space for "two or three people".
And they had style.
Tired of the green crap? Read Piers' WeatherAction website: "Man-made climate change is delusional nonsense…"
Forget "a low over Iceland". Try WeatherAction's: "Flare blasts shock waves in Solar wind heralding [possible extreme] weather…"
Exciting, no? Piers creates long-range weather forecasts by analysing how the solar wind – a rush of particles from the sun – affects the Gulf Stream. So would the sage of solar flares submit a late bid? "It could happen," Mr Corbyn said. "We're discussing it tomorrow."
He was serious. Tomorrow came, and with it a call from Mr Corbyn. He was inviting either of the shortlisted candidates to enter into coalition with him. "If they join with us now," he said, "they stand a better chance of getting the contract because we can vastly improve forecasting for the same price or less. Standard meteorology has reached the limit of its skill. Solar factors must be applied."
There was only one problem. Just as an establishment "in the pay of the Papacy" rejected Galileo, so the BBC shunned his forecasting "because it is against their religion and the CO2 lie. They would be horrified by my broadcasts, horrified."
"This is serious stuff," said John Teather, 69, the ex-editor of BBC Weather, and he wasn't discussing Mr Corbyn. He was referring to "a multi-million pound global industry".
"Farming and fishing, our food chain, are affected by forecast quality. As is construction," he said.
Of course. We were discussing the weather. In Britain. This was deadly serious. As it had been since Vice-Admiral Robert FitzRoy, founding father of the Met Office, invented the weather forecast. He too was ridiculed by politicians and the Press. In 1865, he took his own life.
Time to examine the "establishment candidates" and chase Mr Teather's tip: "I'm told it's a done deal for MetraWeather."
Operating in more than 50 countries, MetraWeather is the international arm of the Meteorological Service of New Zealand, a state-owned enterprise. With pre-tax profits of £1.75m last year, the group has supplied weather information to Marks and Spencer and Waitrose.
And it has its foot in the BBC door. In 2005, MetraWeather started supplying the corporation with its weather graphics, amid derision and complaints about a "squashed UK".
They are secretive bunch, judging by a call to their UK office in Reading. The office manager referred us to the European general manager, who in turn referred us to the corporate affairs manager in New Zealand, who told us "We have no comment to make. Thanks for getting in touch." She wouldn't even discuss the graphics.
On to the MeteoGroup. A secretive bunch, judging by a call to their UK office in central London. "No comment," said the spokeswoman.
Founded by Dutch weatherman Harry Otten in 1986, it was worth £160m when the UK's Press Association Group – which had acquired it in 2005 – sold it to the US private equity firm General Atlantic last year. It supplies 60 per cent of UK local authorities with winter weather information, and in 2012, when someone was a little chattier, it claimed to be the first company to recognise England was having its wettest summer for a century.
Mr Teather was unimpressed. Neither MeteoGroup nor MetraWeather, he said, had the "very, very big boy's computer" to match the Met Office and create a model of the entire world's weather.
"And you need worldwide data to forecast the weather where you live."
Only the Met Office – which will still supply the shipping forecast and BBC severe weather warnings – had a world model factoring in "the Pennine problem".
"On one side of the hill it's dry, on the other it's raining. People talk about their own local climates. The Met Office has meshed that into their world model."
"We have one of the best meteorological services in the world," added Mr Teather, "Why use anyone else? It was a daft decision."
Mr Teather, a world-weary soul, pondered what would happen once the giddy excitement of leaving a 93-year-old relationship for a younger partner had faded. "In the end," he said, "the BBC will go back to the Met Office."
BBC's options
MetraWeather
HQ: Wellington, NZ
Staff: 260
Profit: £1.75m before tax
Style: "Low-resolution, squashed, with nausea-inducing fly-pasts" – but that's just the TV graphics
MeteoGroup
HQ: now in central London, founded in Holland
Staff: 400 (50 in the UK)
Profit: £7.4m pre-tax (2013)
Style: "Young and very competent" in 2010. Politely secretive yesterday
WeatherAction, Piers Corbyn
HQ: service office in Borough High Street
Staff: "Less than 20"
Profit: "Infinitesimal compared to the other guys"
Style: Michael Fish meets Nutty Professor (Mr Corbyn has a first-class degree in physics)
Join our new commenting forum
Join thought-provoking conversations, follow other Independent readers and see their replies