Jes Staley: Barclays boss investigated over his description of relationship with Jeffrey Epstein
Authorities are looking into whether the CEO accurately described his connection with billionaire sex offender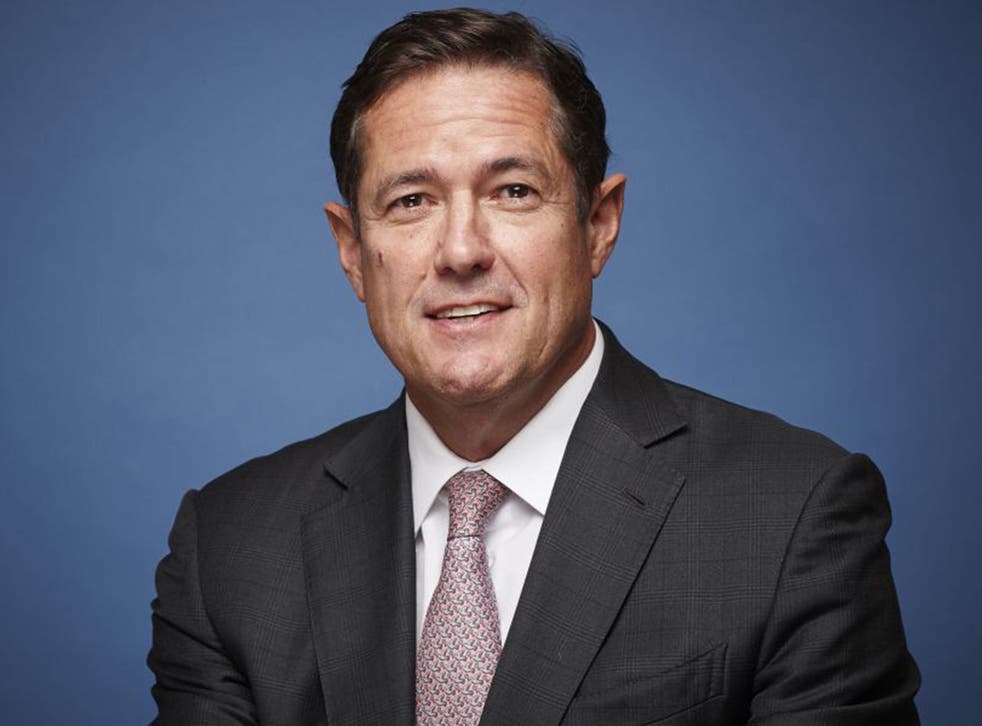 The head of Barclays is being investigated over his relationship with convicted sex offender Jeffrey Epstein, according to the bank.
Authorities are looking into whether Jes Staley accurately described his association with Epstein, which began when he started running JP Morgan's private bank in 2000.
Mr Staley admitted he stayed in touch with Epstein, who died in New York prison cell last year, for seven years after his conviction for soliciting a minor for prostitution – for which the billionaire spent time in jail.
"The relationship was maintained during my time at JP Morgan but as I left JP Morgan the relationship tapered off quite significantly," Mr Staley said on Thursday.
"Obviously I thought I knew him well and I didn't. For sure, with hindsight with what we know now, I deeply regret having any relationship with Jeffrey."
Jeffrey Epstein: Controversies surrounding paedophile billionaire

Show all 9
Barclays said: "The relationship between Mr Staley and Mr Epstein was the subject of an inquiry from the Financial Conduct Authority (FCA), to which the company responded.
"The FCA and the Prudential Regulation Authority subsequently commenced an investigation, which is ongoing, into Mr Staley's characterisation to the company of his relationship with Mr Epstein and the subsequent description of that relationship in the company's response to the FCA."
Epstein was found dead in his prison cell last July, where he was awaiting trial over allegations of child sex trafficking.
Barclays said: "As has been widely reported, earlier in his career, Mr Staley developed a professional relationship with Mr Epstein.
"In the summer of 2019, in light of the renewed media interest in the relationship, Mr Staley volunteered and gave to certain executives, and the chairman, an explanation of his relationship with Mr Epstein."
Barclays added that the boss said he had had no contact with Epstein since joining the bank in December 2015.
Their board believes Mr Staley "has been sufficiently transparent with the company as regards the nature and extent of his relationship with Mr Epstein", according to the bank.
Epstein was known for having a rich and powerful circle of friends, including Donald Trump, Bill Clinton and Prince Andrew.
The royal family has faced its own scandal over the prince's friendship with Epstein and accusations that he slept with a woman who was allegedly trafficked by the financier.
Andrew has stepped back from royal duties amid the scandal.
Additional reporting by Press Association
Register for free to continue reading
Registration is a free and easy way to support our truly independent journalism
By registering, you will also enjoy limited access to Premium articles, exclusive newsletters, commenting, and virtual events with our leading journalists
Already have an account? sign in
Register for free to continue reading
Registration is a free and easy way to support our truly independent journalism
By registering, you will also enjoy limited access to Premium articles, exclusive newsletters, commenting, and virtual events with our leading journalists
Already have an account? sign in
Join our new commenting forum
Join thought-provoking conversations, follow other Independent readers and see their replies