Justin Welby: Archbishop of Canterbury sparks backlash online after saying it is not racist to fear immigration
The Archbishop's comments have angered some who argue that the sentiment is un-Christian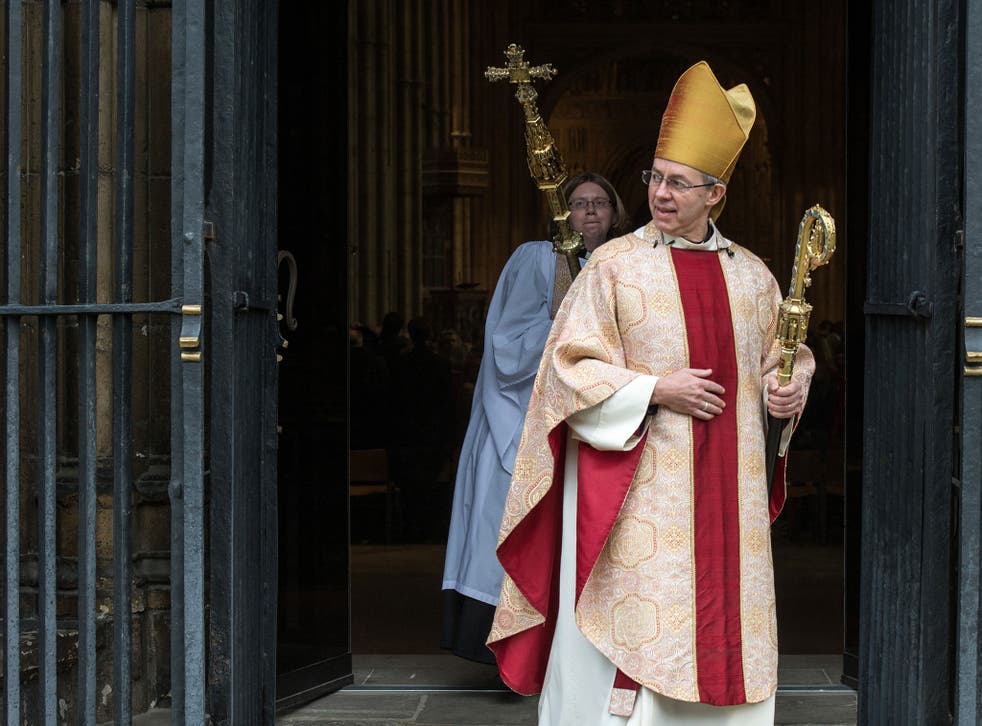 The Archbishop of Canterbury has sparked criticism after saying it is "outrageous" to describe people who are worried about the impact of migration as racist.
Justin Welby said: "There is a tendency to say 'those people are racist', which is just outrageous, absolutely outrageous.
"Fear is a valid emotion at a time of such colossal crisis. This is one of the greatest movements of people in human history. Just enormous. And to be anxious about that is very reasonable."
Mr Welby made the comments in an interview with Parliament's The House magazine. His remarks have sparked criticism online. RAF veteran and left-wing campaigner Harry Leslie Smith criticised Mr Welby for ignoring what he sees as root causes of migration and housing shortages; government policy and the British Arms Trade.
Another user wrote: "There I was thinking the Christian message was love thy neighbour. Somehow missed the bit about fearing them."
Acclaimed playwright Bonnie Greer defended the Archbishop's premise, tweeting: "The Archbishop of Canterbury is right. But he might have added that those who exploit fear are the outrageous ones."
Last year, net migration to the UK hit an all time high of 330,000 people.
Join our new commenting forum
Join thought-provoking conversations, follow other Independent readers and see their replies