Madeleine McCann: Kate and Gerry McCann appeal against former detective who claims they covered up Madeleine's death
Decision for former detective Goncalo Amaral to pay McCanns £380,000 in damages overturned in supreme court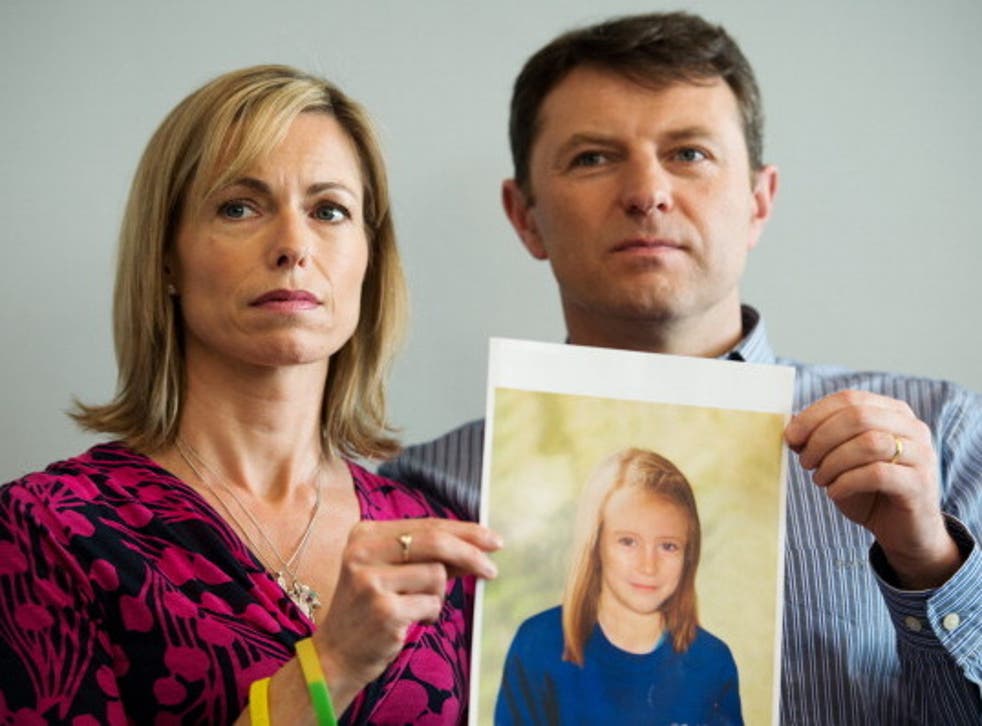 The parents of Madeleine McCann, Kate and Gerry McCann, have begun a new legal bid against the former detective who claims they covered up their daughter's death.
The seven-year battle between the parents and Goncalo Amaral recently saw Mr Amaral ordered to pay the couple £380,000 in libel damages following the allegations the detective made in his book, The Truth of the Lie. But the decision was overturned by three judges at Portugal's Supreme Court.
Ms Duarte said the appeal was sent to the court on 23 May. If Ms and Mr McCann lose the latest battle, they could face a large pay-out to Mr Amaral, which would drain the public donations in the Find Maddie Fund which currently stands at £750,000. The loss would also hinder their on-going search for their daughter who they believe may still be alive.
Mr Amaral, 57, headed in investigation to find Madeleine in 2007, and the following year accused the McCanns of faking her kidnap. He was sacked after criticising the British police's efforts during the investigation.
More than £50,000 was raised in support for the Portuguese detective, donated via a Go Fund my page, after he was ordered to pay damages to the McCanns.
Search for Madeleine continues
Madeleine disappeared from the apartment where the family were staying in the Algarve on 3 May, 2007, while her parents were dining nearby.
Kate, 48 and Gerry, 47 were cleared of any wrongdoing in 2008, when the case was closed. Mr Amaral released his book three days after Portuguese authorities closed the inquiry.
British police are still investigating her disappearance.
Register for free to continue reading
Registration is a free and easy way to support our truly independent journalism
By registering, you will also enjoy limited access to Premium articles, exclusive newsletters, commenting, and virtual events with our leading journalists
Already have an account? sign in
Register for free to continue reading
Registration is a free and easy way to support our truly independent journalism
By registering, you will also enjoy limited access to Premium articles, exclusive newsletters, commenting, and virtual events with our leading journalists
Already have an account? sign in
Join our new commenting forum
Join thought-provoking conversations, follow other Independent readers and see their replies