Kebab shop will feed homeless and elderly free Christmas Day turkey and chips
'I don't know how many people will turn up, let's just hope we buy enough to feed them all' says shop owner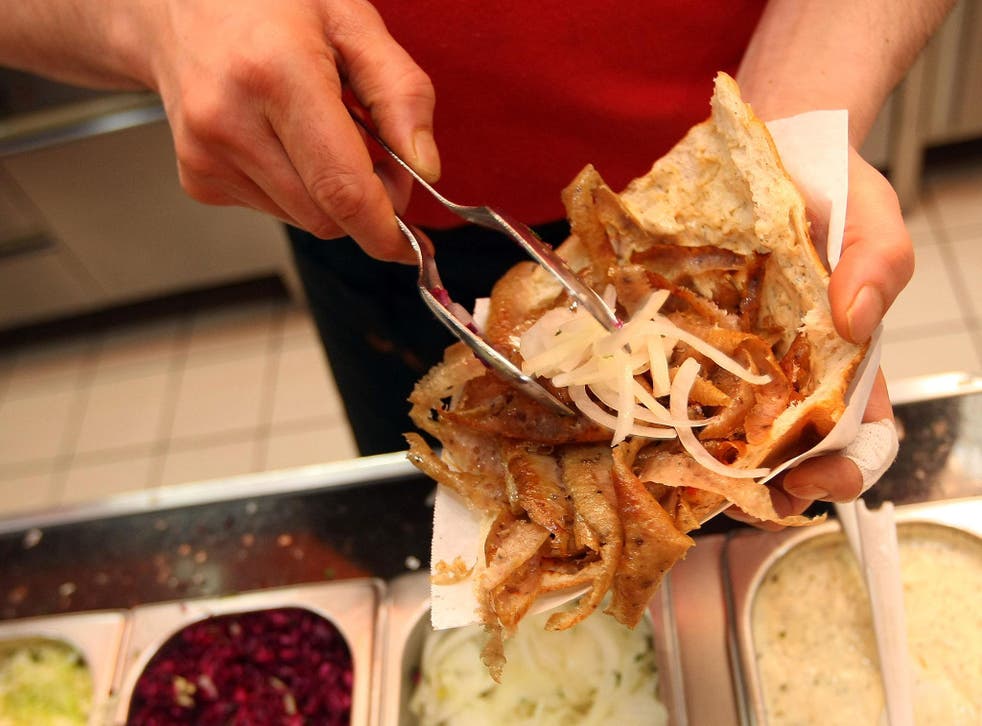 A kebab shop will open its doors to feed the homeless a free-of-charge slap-up roast dinner on Christmas Day.
Brothers Asef and Hamid Faqiri, who are Muslims and run The Classic Fish Bar in Erdington High Street, Birmingham, are digging into their own pockets to serve up a turkey dinner with all the trimmings on 25 December.
There are 36 rough sleepers in Birmingham – according to the city council – 2,800 registered as homeless and 23,000 people on the housing waiting list.
There are 255,000 people without a permanent home, according to charity Shelter, and an estimated 124,000 homeless children will spend Christmas in temporary accommodation.
"We have seen so many homeless people round by us that we wanted to do something to help them," said Asef.
"There are also lots of elderly people who don't have any relatives and will be on their own on Christmas Day.
"So we've decided to open up especially for them, to bring some Christmas cheer."
Staff will hand out the festive grub in takeaway boxes between 1pm and 4pm and fish and chips as something simpler.
A sign, a picture of which has been widely shared on Facebook, reads: "Free meal for the homeless and elderly. Please join us on Christmas Day."
Asef, speaking to the Birmingham Mail, said: "Unfortunately we don't have anywhere for them to sit, so all we can do is give them the food to take away but at least it's a hot meal for them that day.
"I don't know how many people will turn up, let's just hope we buy enough to feed them all."
It follows the decision by the Muslim-owned Shish Restaurant to offer a three-course meal to homeless and elderly people on Christmas Day so that "no one eats alone".
Vicky Lanfear wrote on Facebook: "This is the most selfless gesture I have ever seen and they should be recognised as a pillar of the community."
Sally Barnes wrote: "Someone tell the Daily Mail please!"
The Independent has published a wave of stories surrounding homelessness this festive period as part of its Homeless Helpline Appeal in conjunction with charity Centrepoint.
Recently, the NHS launched a drive to help homeless patients, while LGBT youngsters have been told how they have been forced out of homes for their sexuality.
Join our new commenting forum
Join thought-provoking conversations, follow other Independent readers and see their replies