Kent social services overwhelmed by unprecedented number of child migrants trying to flee Calais
Kent council is struggling to cope with unprecedented numbers of unaccompanied minors arriving on it's doorstep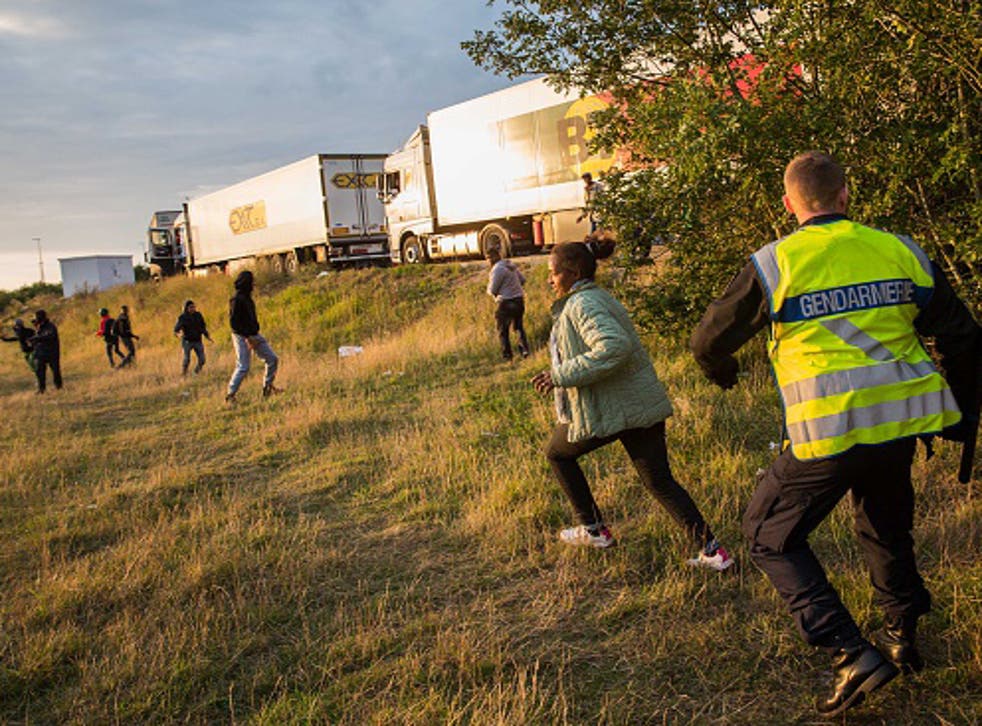 More than 600 unaccompanied children have tried to seek asylum in the UK in the past three months, officials have revealed.
Social services in Kent say that they struggling to cope with the sudden increase in numbers, which are "rising day by day, week by week", according to council leader Paul Carter.
The number of young migrants in the local authority's care has almost doubled to 605 in the last three months, leaving it with a multi-million pound funding gap.
Mr Carter says the council now faces a £5.5m shortfall in funds to care for this children.
He said: "Local government has statutory duties to provide care for unaccompanied minors under the age of 18 and those numbers have escalated dramatically in the last four to five weeks.
"That is connected with more migrants getting onto trains and in some cases boats and presenting at Folkestone or Dover seeking asylum. If they are under 18 we have to care and provide for them."
Mr Carter said he could not remember a time when a higher number of child asylum seekers arrive in Kent.
He said: "Now the numbers have escalated to these very significant levels, we are really struggling to be able to support these vulnerable young people.
"[We] have asked the Home Office and the Department for Education for additional support, with the potential to have a national dispersal system or a voluntary dispersal system with other authorities around the country, because our social services, frontline social workers, are working flat-out supporting this increase in number."
Bernie Gibson, the managing director of Compass Fostering, told the BBC Radio 4 Today programme: "We have been working with young people that have come from areas like Morocco, Eritrea. We have seen cases of these young people taking long journeys, taking lengthy crossings and coming under lorries as a result of traumatic experiences in their country of origin.
"The challenge to find foster carers nationally for Compass is challenging anyway but imagine on top of that these children are very traumatised, they don't speak English. Often they come from different cultural experiences."
In pictures: Calais crisis intensifies

Show all 20
It comes as the Ministry of Defence is believed to be in the early stages of a plan to use empty land owned by the department near Folkestone to free up space on the M20.
Additional reporting by PA
Register for free to continue reading
Registration is a free and easy way to support our truly independent journalism
By registering, you will also enjoy limited access to Premium articles, exclusive newsletters, commenting, and virtual events with our leading journalists
Already have an account? sign in
Register for free to continue reading
Registration is a free and easy way to support our truly independent journalism
By registering, you will also enjoy limited access to Premium articles, exclusive newsletters, commenting, and virtual events with our leading journalists
Already have an account? sign in
Join our new commenting forum
Join thought-provoking conversations, follow other Independent readers and see their replies