Conservatives open up 16-point lead over Labour in new poll
'The relative calm associated with the handover of power from David Cameron to Theresa May, allied to the current Labour leadership challenge weighs heavily on electors' minds'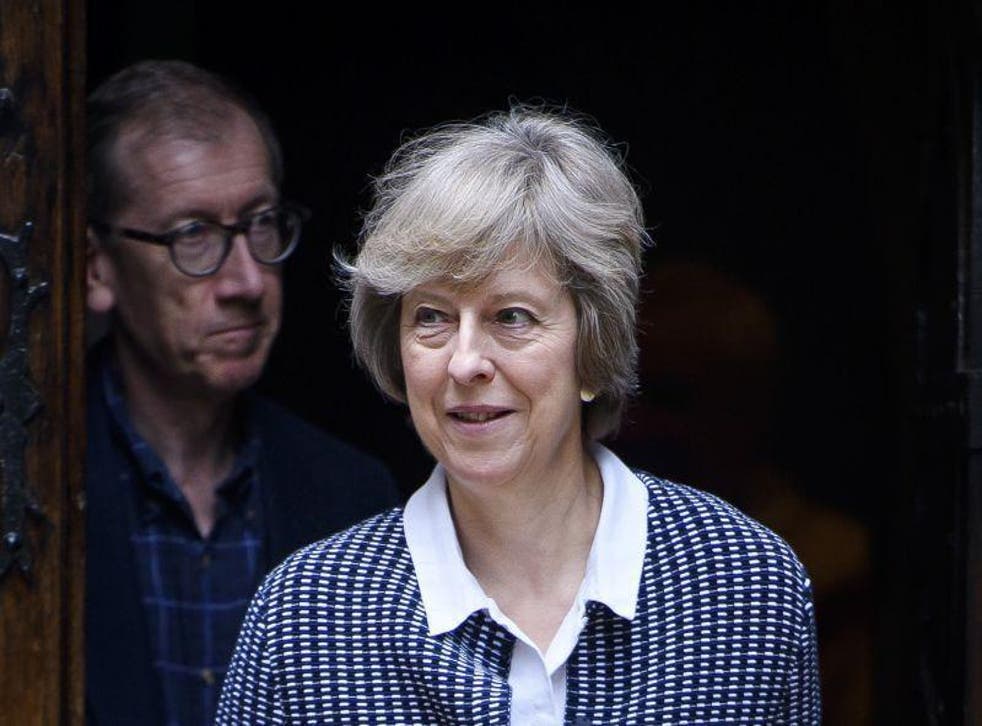 The Conservatives have opened up a 16-point lead over Labour, a new poll from ICM shows
The poll, which comes just 13 days into Theresa May's premiership and could revive speculation of an early general election, shows that Labour's share of the vote continues to drop steeply. The party is now down to 27 per cent – a figure not seen in ICM polling since October 2009.
Research conducted between July 22 and 24 put the Tories up four points on 43 per cent of the vote. Just last week a YouGov poll gave the Tories and 11-point lead over Labour.
It appears after weeks of bitter recriminations in the Labour party, resignations from the shadow Cabinet and the start of a two month leadership battle – in which Jeremy Corbyn is currently fighting a legal battle over his place in the contest. He was automatically named on the ballot paper without having to secure nominations from the party's MPs but Michael Foster, a major Labour donor, is pursuing a legal challenge against the decision.
Launching his campaign on Saturday the Labour leader's rival, Owen Smith, said he was "genuinely afraid" of a split in the party. "We are in my view the greatest institution for social justice, for economic fairness…that our country has ever seen. So for us to be in such a low place, for us to be teetering on the brink of what I fear could be a split in our party, the destruction of our party and the parting of waters that would allow radical right wing parties… to sweep into the gap that we would leave – that is something that should leave all of us genuinely afraid," he added.
Theresa May accuses Jeremy Corbyn of being an "unscrupulous boss"
Despite the Tory divisions displayed during the EU referendum, it is Labour that appears to paying the price. ICM's Martin Boon said "the relative calm associated with the handover of power from David Cameron to Theresa May, allied to the current Labour leadership challenge weighs heavily on electors' minds".
The new Prime Minister, however, has ruled out an election before the one due in 2020 but if her 'honeymoon' continues, some Tory MPs believe Ms May could be tempted to call a snap general election.
Join our new commenting forum
Join thought-provoking conversations, follow other Independent readers and see their replies