Lack of Home Office funding could close service of UK's only LGBT domestic violence charity
The charity needs Home Office funding to keep a vital helpline open, but fears it may be cut
Harriet Sinclair
Saturday 06 February 2016 18:06 Comments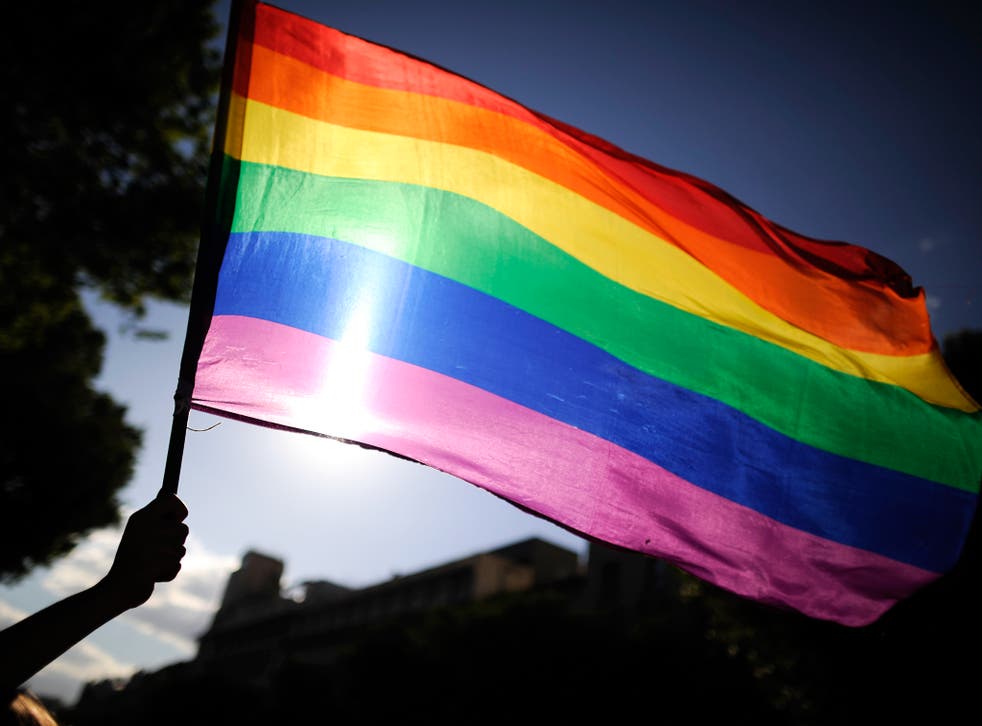 The UK's only domestic violence charity serving the LGBT community is facing closure amid a funding crisis.
Broken Rainbow, which runs a national domestic violence helpline for members of the LGBT community, could close in a matter of weeks if it is unable to secure vital Home Office funding.
The charity's CEO Jo Harvey-Barringer said: "By the end of this financial year we will have talked to 10,000 people and last year it was 7,500 people, so there is a need there.
"It's a service that saves people's lives.
"The Home Office funding is the biggest part of our funding, so it is not our aim to close completely – we will still have front-line services in Manchester – but what we are known for, and how we help most people, is though our helpline, which will close if the Home Office doesn't fund it or we aren't able to find alternative funding for it.
Formed in 2002, the Manchester-based charity has helped more than 42,000 people since its inception, and said that despite a number of grants in place, the potential closure was due to the loss of government funding.
Feminist action group Sisters Uncut, which protests against funding cuts to domestic violence services, said the Home Office would 'have blood on its hands' if it failed to extend the charity's funding.
In a statement, a spokeswoman for the group said: "One in four LGB and four in five trans people are estimated to have experienced domestic violence. If the Home Office cuts all funding to Broken Rainbow, it will have blood on its hands.
"Generalised services for survivors of domestic violence are ill equipped to deal with the specificities of LGBTQIA people's experiences – without Broken Rainbow, more queer people will die.
"Austerity is ideological – it is no coincidence that these brutal cuts fall hardest on services like Broken Rainbow that cater for groups marginalised by this government. We demand the government commit to a ring-fenced, long term fund for specialist domestic violence services so that they can continue their life-saving work."
Broken Rainbow's core services will cease at the end of the financial year, unless the government takes action, after a four-year round of funding from the Home Office was renewed for just one year in March 2015.
"Last year we were told the finding would just be for one year because of the election," Harvey-Barringer said. "But it's nearly the end of the financial year and we haven't heard anything about whether we will be able to get the funding again."
The charity is the only one of its kind in the UK, with survivors of domestic violence reporting to the service that the find it difficult to seek help from domestic violence services not aimed at the LGBT community.
"We know from experience that many people who we send to other services will experience a secondary level of abuse when they come out," Harvey-Barringer said. "Whether it's from the police or from people in hostels who don't feel their abuse is as bad.
"And the thing I'm really proud of is that everyone you speak you in our service identifies as L,G,B or T, so the elephant in the room is taken away.
"A lot of people experience domestic violence from family members when they come out, and 85% of people who ring us will be subjected to coercive control, where they are threatened with being outed to co-workers or family members."
Despite the charity's financial situation, Harvey-Barringer said it would be business as usual for the time being.
"We are hopeful that we will be able to find some funding in the next seven weeks," she said. "We were in the same position last year and we had a lot of help from grants, so we are hoping to find that again, and hoping the Home Office will give us funding."
Register for free to continue reading
Registration is a free and easy way to support our truly independent journalism
By registering, you will also enjoy limited access to Premium articles, exclusive newsletters, commenting, and virtual events with our leading journalists
Already have an account? sign in
Join our new commenting forum
Join thought-provoking conversations, follow other Independent readers and see their replies