Tories are happy to leave people destitute, says newly elected Labour MP Laura Pidcock
'To laugh at freezing a person's wages is grotesque, and proof that they are completely disconnected from the people they have the privilege to represent'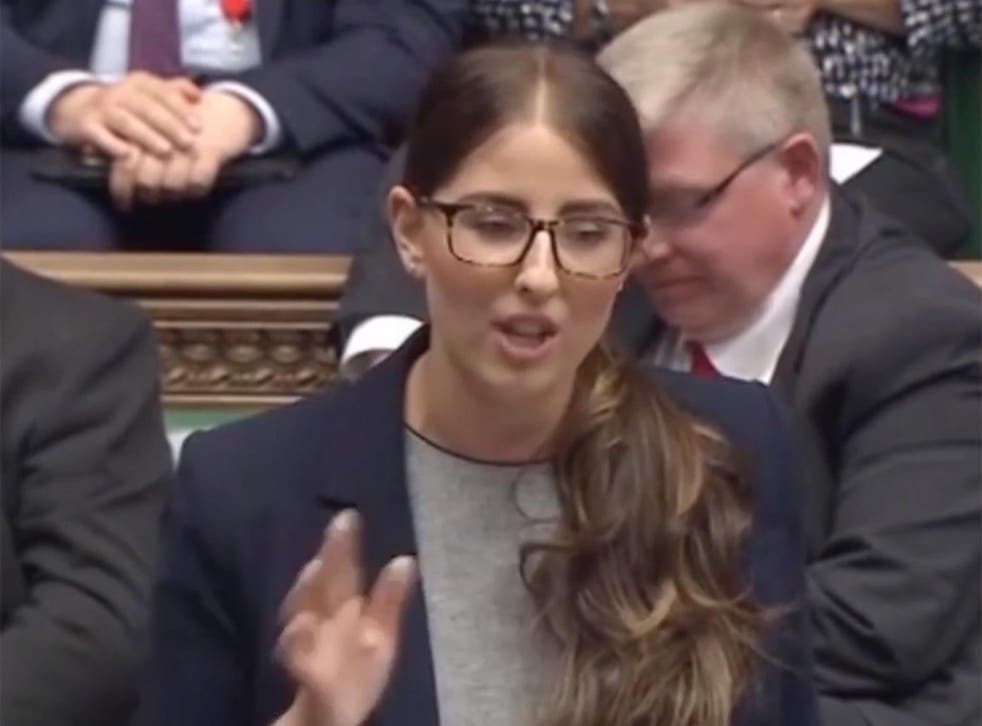 A Labour MP has blasted the Tories for "laughing", "smiling" and "cheering" after they defeated the opposition's proposal to end the public sector pay cap.
MP Laura Pidcock, who won the seat of North West Durham on 8 June, wrote in an op-ed for The Guardian that her colleagues on the opposite benches "gestured […] like kids in a playground."
"But it was far from a joke," she wrote.
"To me, their laughter was blood-curdling: they were laughing at the very emergency and public services that they praise when it suits their purpose.
"To laugh at freezing a person's wages is grotesque, and proof that they are completely disconnected from the people they have the privilege to represent."
Her words come shortly after the Conservative government, propped up by the DUP, voted down a Labour motion to end the freeze on public service worker pay.
Gove: We should take on recommendations of independent pay review bodies on public sector pay
"We are, however, sadly still governed by a party that is comfortable with poverty, and happy to leave people destitute through its sanctions regime," Ms Pidcock wrote.
Although Theresa May has privately indicated she would like to end the pay cap after being lobbied by Tory MPs, the Government recently backtracked on its promise to end austerity after a Treasury backlash.
UK news in pictures

Show all 50
Foreign Secretary Boris Johnson has also admitted the pay cap should end, but Ms Pidcock said his words were "nothing more than playing politics in preparation for a leadership bid".
Ms Pidcock's article followed the 29-year-old's maiden speech in Parliament, in which she criticised the building and culture of Parliament itself, saying it "reeked of establishment" and was "intimidating".
"Its systems are confusing…some may say archaic… The clothes, the language, the obsession with hierarchy's control and domination is symbolic of the system at large," she said.
The four-minute speech quickly went viral.
In the article for The Guardian, she said her speech "tapped into a feeling of distance, alienation and dismay that thousands, if not millions of people, are experiencing."
"I wanted to show quite directly my frustration at sitting opposite people who know nothing of the communities they so confidently talk about and lord over," she added.

Join our new commenting forum
Join thought-provoking conversations, follow other Independent readers and see their replies