Leaked Home Office document says people will have their benefits cut if they fail to learn English and support 'British values'
'Tough' new strategy could see radical Islamists banned from working with children
Adam Withnall
Sunday 08 March 2015 15:14 Comments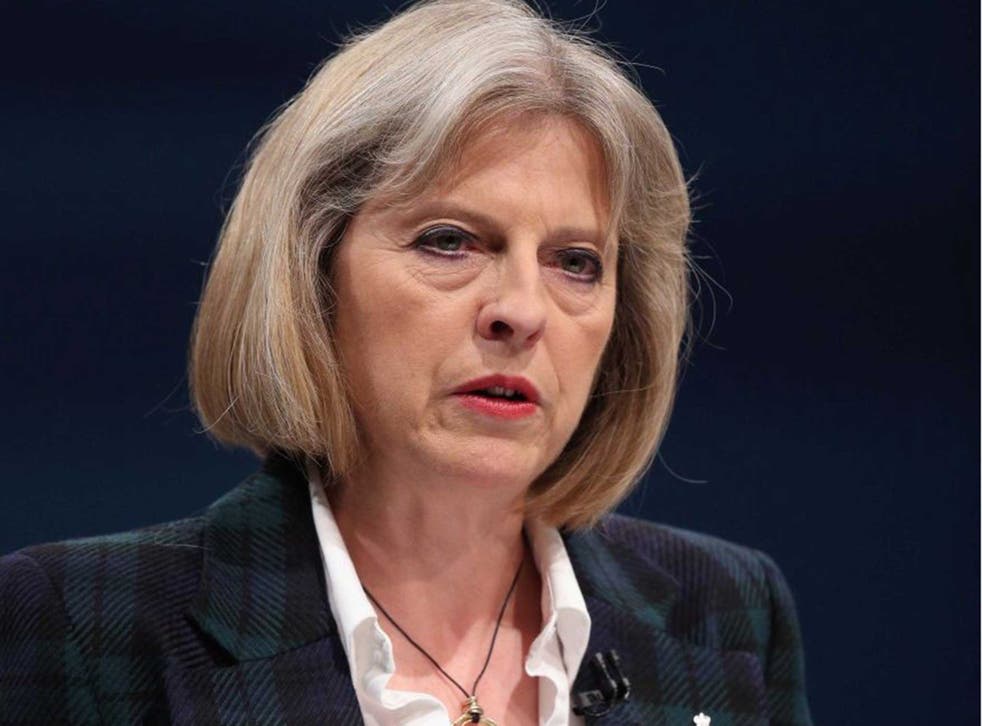 The Home Office is reportedly considering plans to penalise people on benefits who fail to learn English as part of a new "get tough" strategy it says will tackle extremism in the UK.
A leaked strategy document, featuring measures that could theoretically be imposed with immediate effect, was reported to include calls for a review into the use of Shariah courts in Britain, as well as fears of extremism in universities and councils.
The Sunday Telegraph, which obtained the document, said it suggested a ban on all radical Islamists from ever working unsupervised with young children.
It also includes proposals for tightening rules on citizenship and tying in a commitment to "British values" as part of all visa applications.
Penalties will be introduced in the benefits system for those who fail to demonstrate such values and language skills, the Telegraph said, while job centre staff would be trained to identify vulnerable claimants who could fall victim to radicalisation.
The document reportedly states that "in the past, there has been a risk that the Government sends an ambivalent and dangerous message - that it doesn't really matter if you don't believe in democracy".
It adds: "We need to stand up and be more assertive in promoting our values and challenging the extremists who fundamentally oppose them.
"This will include explaining our foreign policy (and) promoting mainstream voices supporting the quiet majority in all communities who oppose extremism."
Nicky Morgan, the Education Secretary, said she would not comment on leaked documents but that "it would be right for me to say that I am, of course, concerned about what might be taught in some of our schools".
She said: "Since last year we have required all schools to actively promote these fundamental British values, so that our education system is opening up young minds, it's not closing them down."
The document is not yet thought to have been given final approval by the Government, but the Sunday Telegraph said it is expected to be published before Parliament dissolves for the general election.
Diana Johnson, a the shadow Home Office minister, said the report represented "more reheated words from the Home Office [which] feels too little, too late".
"Theresa May abolished control orders, weakened counter-terror powers, downgraded Prevent work and has failed to properly support the police, or communities, parents and local organisations who are trying to counteract radicalisation.
"We will look at the details of any policy that could help stop young people being drawn towards extremism, but with this Government the rhetoric rarely matches the reality."
Register for free to continue reading
Registration is a free and easy way to support our truly independent journalism
By registering, you will also enjoy limited access to Premium articles, exclusive newsletters, commenting, and virtual events with our leading journalists
Already have an account? sign in
Join our new commenting forum
Join thought-provoking conversations, follow other Independent readers and see their replies