Legal aid cuts: In the new landscape, it's the lawyers who could now suffer
Public access work allows barristers to bypass solicitors to gain clients on fixed fees agreed in advance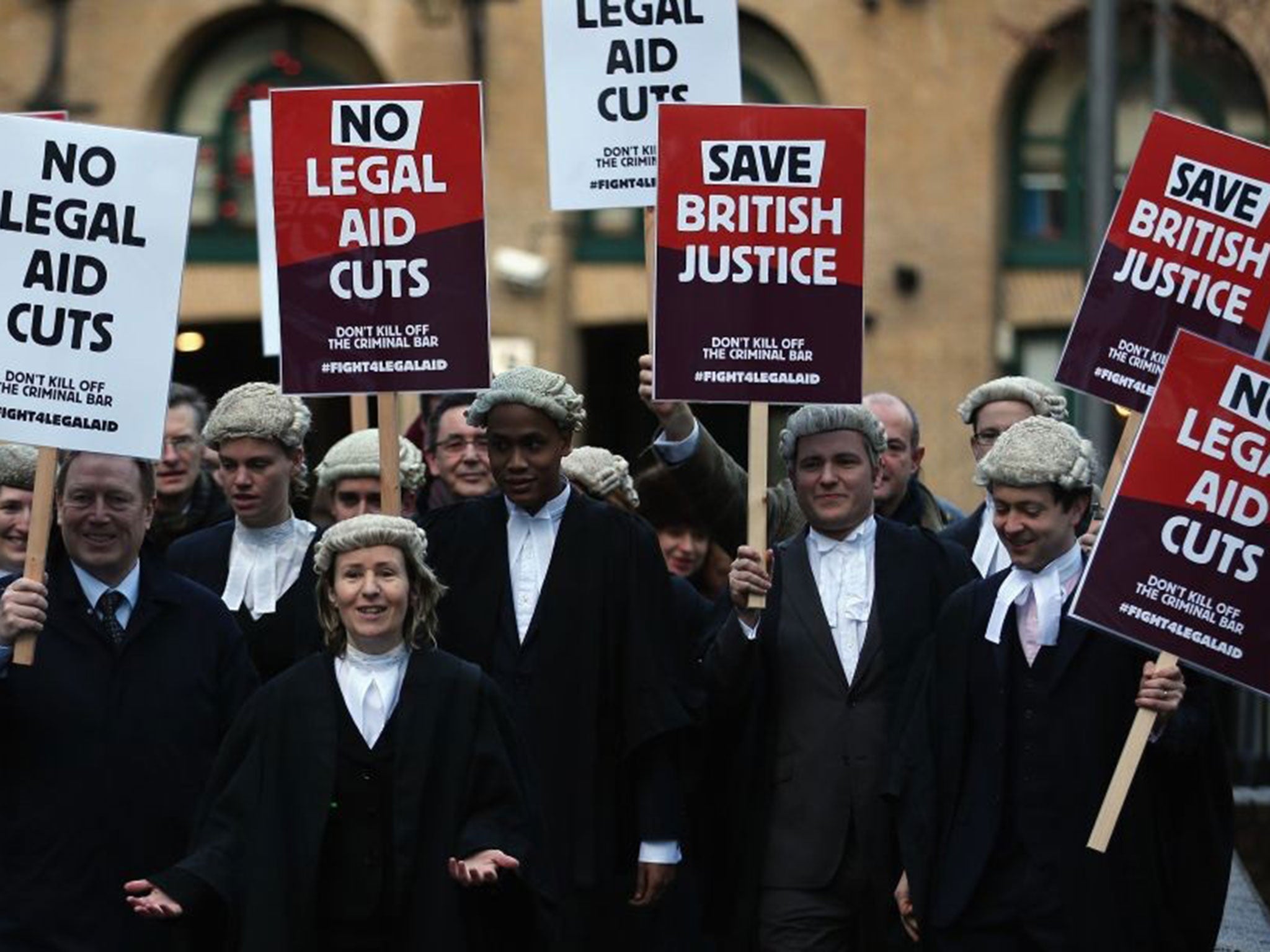 It was once jokingly claimed that if you hired a divorce solicitor today you would need the services of an insolvency specialist 12 months later. Now experts believe it is divorce lawyers who may need to call for their bankruptcy colleagues.
Headlines about legal aid cuts have focused on the impact on families, but now legal experts are warning the impact may be greatest on the legal profession. The traditional close relationship between barristers and solicitors may be poised for a messy divorce.
Collette Price, a barrister based in Middlesbrough, thinks the traditional relationship between barristers and solicitors "is history". Previously solicitors would act as "gatekeepers" to barristers. However, with the loss of work, Ms Price points to public access work as an innovation to drive down fees. Public access work allows barristers to bypass solicitors to gain clients, on fixed fees agreed in advance.
"Everybody is trying to find ways to survive the legal aid cuts. Direct access to barristers is completely new and becoming more and more common." Ms Price said using barristers over solicitors meant "clients have to do certain things a solicitor would do. However, the client has more control."
The other main difference is that barristers are usually cheaper. As Ms Price says: "In the North-east, the average hourly rate for a partner barrister is £150 to £200, whereas a partner solicitor would be anything upwards of £200 per hour".
Ms Price also spoke of the problems barristers now have when taking on public access work, saying they to do it "subtly to avoid offending solicitors". This competition has lowered the amount of traditional work barristers get: "With the loss of legal aid, solicitors are referring fewer clients on to barristers, to make up for their loss in earnings."
Jo Edwards, chair of the family law organisation Resolution, acknowledged a "blurring of the traditional boundaries". Lawyers are being forced to "develop creative ideas to keep their business viable in the post-legal aid landscape", she said.
Ms Edwards also accepted diversification of legal services should theoretically lower fees. "While this can be bewildering for users, it also injects an element of healthy competition, which is ultimately good for the consumer."
She feared, however, that "the sad reality is that many will never be able to benefit from this changed landscape, because they simply cannot afford to access legal advice and are no longer eligible for legal aid."
Join our commenting forum
Join thought-provoking conversations, follow other Independent readers and see their replies