Leicester explosion: Five victims named by police
Emergency services said building suffered 'pancake collapse'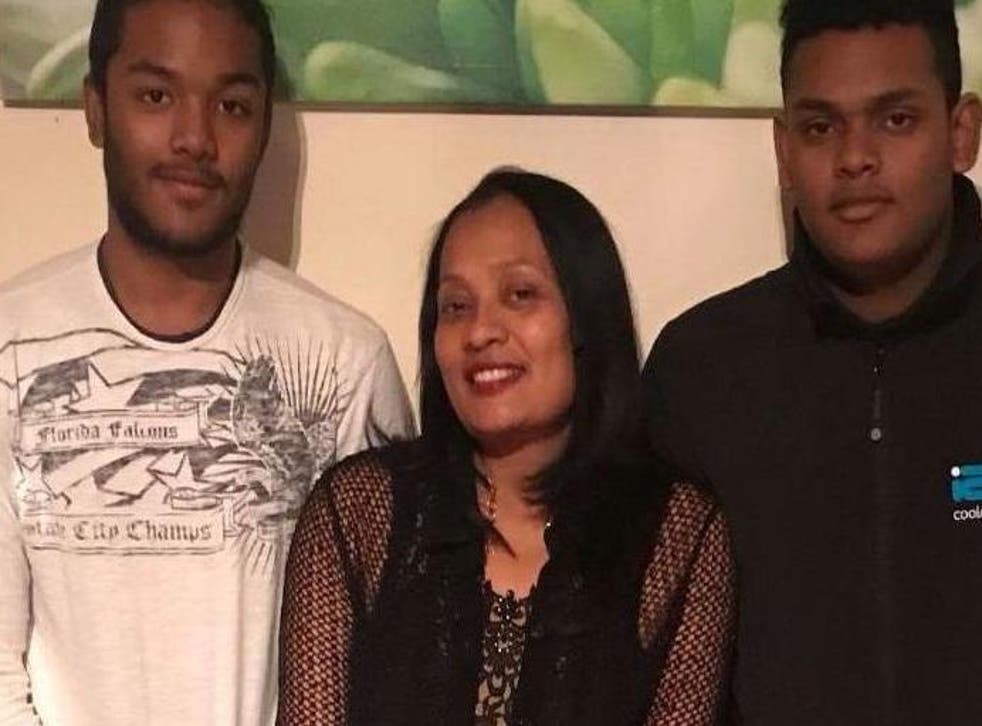 Police have named five people who are believed to have died in the explosion in Leicester.
Human remains have been recovered and police have confirmed the names of those still missing.
Mary Ragoobar, 46, and her sons Shane, 18, and Sean, 17, lived above the shop on Hinckley Road that was destroyed by the blast on Sunday night.
Police have confirmed they are missing, along with Leah Beth Reek, 18, who was Shane's girlfriend, and Viktorija Ljevleva, 22, who is thought to have been working in the shop at the time.
Leicestershire Fire and Rescue sent six fire engines to the scene, stating that the building had suffered a "pancake collapse" as a result of the incident, which occurred just after 7pm on Sunday.
CCTV shows moment of shop explosion in Leicester
Emergency services dug through the rubble throughout the night and a search and rescue operation at the site is ongoing.
The building consisted of a shop on the ground floor and a two-storey flat above.
Superintendent Shane O'Neill, of Leicestershire Police, said: "There are now five confirmed fatalities and a number of people still undergoing treatment in hospital.
"The building consisted of a shop premises on the ground level and a two-storey flat above it. We believe there may be people who have not yet been accounted for and rescue efforts continue in order to locate any further casualties.
Fire burns following 'massive explosion' in Leicester
"Although the cause of the explosion is not yet known, there is no evidence that this is linked to terrorism."
Another five people were taken to hospital and one person remains in hospital with life-threatening injuries.
Residents nearby said they felt their homes shake when the blast occurred and rushed to try to help those trapped in the rubble.
Leicester shop explosion

Show all 12
Speaking to the Press Association, Tony Hartley, who lives 50 yards from the site, said: "Me and a friend lifted up a steel girder with about five other blokes and removed a bloke from underneath it.
"We then turned round, saw rubble and heard a little boy crying. There was me and another bloke sifting through the rubble and we managed to pull the little boy out."
Register for free to continue reading
Registration is a free and easy way to support our truly independent journalism
By registering, you will also enjoy limited access to Premium articles, exclusive newsletters, commenting, and virtual events with our leading journalists
Already have an account? sign in
Register for free to continue reading
Registration is a free and easy way to support our truly independent journalism
By registering, you will also enjoy limited access to Premium articles, exclusive newsletters, commenting, and virtual events with our leading journalists
Already have an account? sign in