Levels of trust between people in Britain on the decline, senior Government adviser warns
In the 1950s 60 per cent said they could believe a stranger, now that level has halved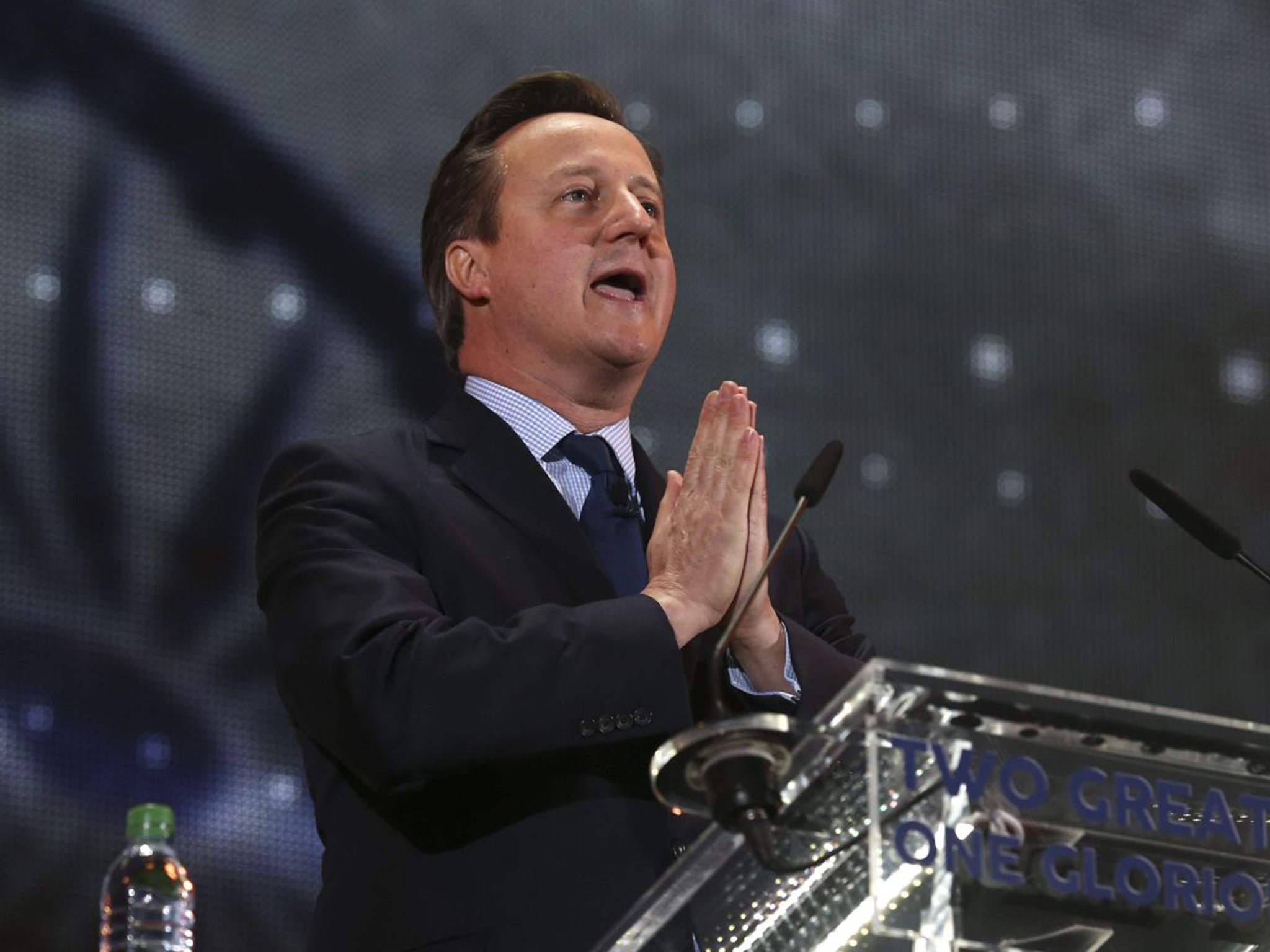 Levels of trust between people in Britain have declined and stagnated over the last 60 years with profound implications for the country's future prosperity and economic growth, a senior Government adviser has warned.
Just 30 per cent of the public believe "most people can be trusted" while nearly 70 per cent say you "need to be very careful" when dealing with strangers, figures from the World Values Surveyreveal.
The numbers are significantly lower than when the question was first asked in the 1950s when nearly 60 per cent of the public believed that strangers could be trusted. Even in the 1980s, British trust levels stood at around 40 per cent.
Now David Halpern, the head of the Behavioural Insights Team that advises ministers on the formulation of Government policy across Whitehall, is calling for greater attention to be paid to increasing trust levels in society as an integral part of economic growth strategy.
"When you look at the figures it is remarkable," he said. "Social trust seems to be a powerful predictor of economic growth and a lack of trust can stunt national economic growth rates. This really is super important. It is quite astonishing that people very rarely look at social capital when looking at how to encourage economic growth."
Mr Halpern said the reason why trust was economically important was because it helped cut the transaction costs of doing business (such as lawyers and overly complicated contracts) and discouraged nepotism where work is awarded to 'people you know' rather than the best person for the job. Studies have shown it can offer indications of economic growth potential just as strongly as the building of physical capital, such as roads, and more powerfully than skill levels within the workforce – which Mr Halpern pointed out that "every government in the world worries about incessantly".
International surveys over the years have shown Britain has been falling behind countries such as Australia and Germany, whose 'social capital' has been increasing while the UK's has been declining.
In Germany, 44 per cent of people say strangers can be trusted, while in Australia the figure is now 57 per cent. The best performing countries are in Northern Europe: Norway has trust levels of 73 per cent and Sweden 65 per cent.
However, Britain still performs better than France, where only 18 per cent of people say others can be trusted.
Professor Paul Whiteley of Essex University, who has carried out research into the implications of social trust, said Mr Halpern was right to highlight the importance of such indicators when looking at economic growth policies.
"The evidence is pretty good and there is little doubt that social capital is an important factor in economic performance," he said. "But the reverse is also true, if a country has a low level of social capital, growth will be inhibited."
Mr Halpern said in Britain there was evidence to show that those who went to university had higher levels of trust than people who did not.
And he suggested that Government schemes such as National Citizen Service – where 16-year-olds are placed into groups with strangers to work collaboratively on community projects – could in the long term be important drivers of increased trust.
"Everything we have seen suggests that you have to learn the habits of trusting early," he said. "With something like NCS, it is probably too soon to tell what effects it may have but from what we know you would certainly expect it to be beneficial."
He added that across Government it was an area of policy that needed to be given far more prominence and measured more systematically.
"We should be concentrating much more on it," he said. "Because if you don't, you are carrying a heavy load on the economy that will impede your growth."
Join our commenting forum
Join thought-provoking conversations, follow other Independent readers and see their replies