Government spent £750,000 blocking lawsuit over the kidnap and torture of Libyan rebel Abdul-Hakim Belhaj
'It seems no expense is too great to spare the blushes of the security services,' says lawyer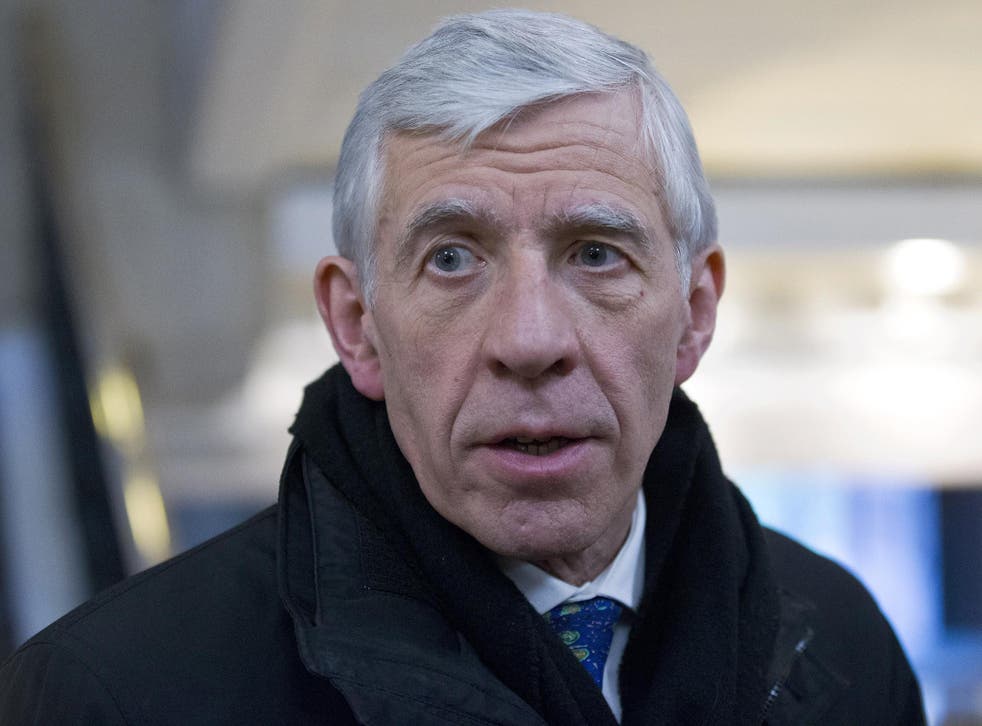 The Government spent almost £750,000 attempting to block a lawsuit by a Libyan rebel leader who alleged senior British intelligence officials were involved in his kidnap and torture.
Abdul-Hakim Belhaj said he and his then-pregnant wife Fatima Boudchar were abducted, abused and forcibly transferred to a Libyan prison in 2004 in an operation involving MI6 and the CIA.
The Government's efforts to stop the civil action – which ultimately failed – have been condemned as a "shocking" and "staggering" waste of public money, since the couple said they would settle for a £1 token payment if they received an apology.
The Supreme Court in January granted Mr Belhaj the right to sue then-Foreign Secretary Jack Straw, despite the Government's argument that it would be inappropriate for British courts to rule on a case involving American intelligence agencies.
According to a series of Freedom of Information requests filed by Reprieve, a charity backing the legal challenge, legal efforts to fight the suit have so far cost the Government £744,174.
The requests, seen by The Independent show that the Government spent £109,786 defending ex-senior MI6 officer Sir Mark Allen and further £26,580 on Mr Straw's defence.
Lawyers for Sir Mark and the former Foreign Secretary have previously denied any unlawful conduct and argued they are not able to respond fully to the allegations because of the Official Secrets Act.
Speaking through his lawyers in January, Mr Straw said: "As Foreign Secretary I acted at all times in a manner which was fully consistent with my legal duties, and with national and international law.
"I was never in any way complicit in the unlawful rendition or detention of anyone by other states."
Mr Belhaj was imprisoned and tortured for six years, while Ms Bouchar was released after four months — three weeks before giving birth.
Now a senior member of the Islamist Al-Watan political party, Mr Belhaj was the leader of the insurgent Libyan Islamic Fighting Group, designated as a terrorist group by the US and UK.
The UN described the group as an "al-Qaeda affiliate", despite some members rejecting a formal merger, and found it was also linked to the Taliban while imposing sanctions in 2001.
Mr Belhaj –who fled the Gaddafi regime in 1998 – claims Mr Straw and senior members of the security services were "co-conspirators" in his detention and torture.
He and his wife, were kidnapped in China and taken via Malaysia and Thailand to Libya.
Mr Belhaj claimed he was hooded and shackled to the floor of a plane in a stress position and then transferred to an American "secret prison" in Bangkok, where said he was hung from the ceiling for prolonged periods in between interrogation sessions.
After being arriving in Libya, the rebel leader was detained for six years and tortured by "foreign" agents, including some allegedly from the UK.
Mr Belhaj was sentenced to death after a 15-minute trial but was eventually released in 2010 before the Libyan revolution.
UK news in pictures

Show all 50
Cori Crider, a lawyer for rendition and torture victims at international human rights charity Reprieve said in a statement: "The government has wasted a staggering sum of public money in this case — it seems no expense is too great to spare the blushes of the security services.
"This is ironic, given that the case could have been over years ago for essentially no money and a simple apology to Mr Belhaj and his wife Fatima.
"We very much hope Theresa May will take a second look at the case and realise that there is no sound reason the government cannot just own up and admit that what it did to this family, by getting involved in their kidnap, was wrong.
Amnesty International UK Legal Programme Director Rachel Logan said: "It's really shocking that the UK Government has gone to such lengths to try to stop this case.
"The government has tried every trick in the book to block this lawsuit, including a failed attempt to use arcane legal arguments to prevent the claim being heard, even though it could have been settled with an apology and £1 payment.
"It's right that the case should now go forwards. There are strong indications that British officials are heavily implicated in the detention and torture of Mr Belhaj in Libya.
"We still need to see the truth emerge over this murky affair, and we need to see people held accountable for their role in it."
A Foreign and Commonwealth Spokeswoman said in an emailed statement: "Whenever the Government is subject to litigation we consider the facts of the case, and fully evaluate how best to respond. This evaluation involves consideration of a range of factors including, but not limited to, potential costs."
In developments in a separate, criminal case, on Sunday it emerged a High Court had decided to hear an application for a judicial review of the Crown Prosecution Service's decision not to charge the MI6 director, Sir Mark, over the abductions.
Register for free to continue reading
Registration is a free and easy way to support our truly independent journalism
By registering, you will also enjoy limited access to Premium articles, exclusive newsletters, commenting, and virtual events with our leading journalists
Already have an account? sign in
Register for free to continue reading
Registration is a free and easy way to support our truly independent journalism
By registering, you will also enjoy limited access to Premium articles, exclusive newsletters, commenting, and virtual events with our leading journalists
Already have an account? sign in
Join our new commenting forum
Join thought-provoking conversations, follow other Independent readers and see their replies