Limit 'crack cocaine' gambling machine bets to £2, say councils
Manchester City Council is among the local authorities putting its weight behind the campaign to restrict the addictive roulette and poker-style machines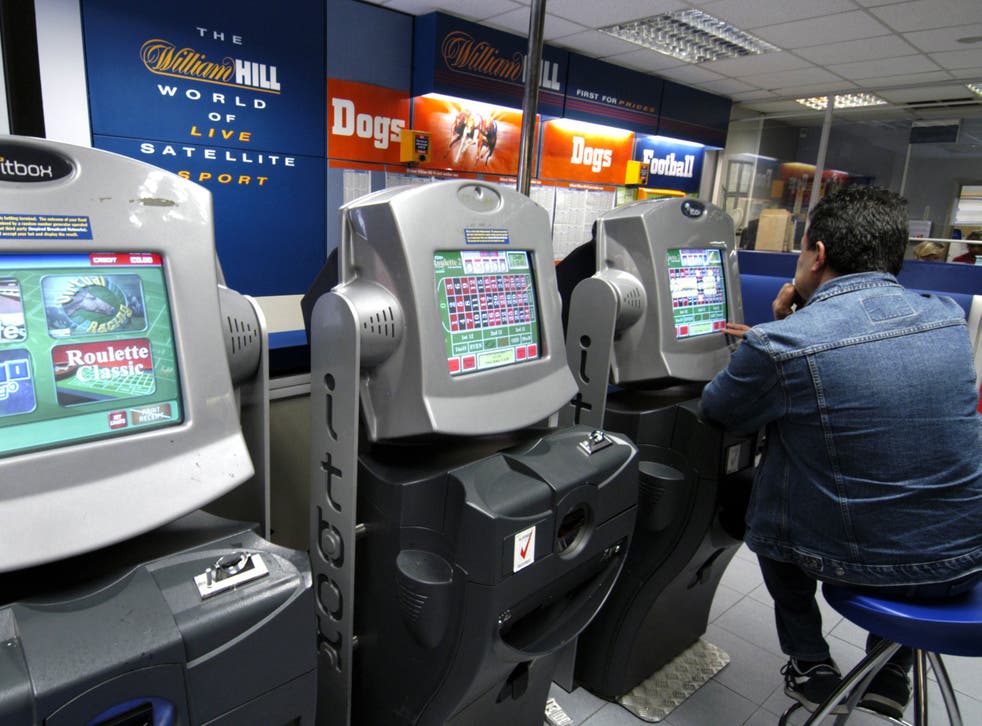 Betting shops could be forced to radically cut the amount of money that can be gambled on controversial Fixed Odds Betting Machines (FOBTs), according to proposal set to be put forward by local councils this week.
The Independent can reveal that Newham council in east London is set to lead 80 councils in a campaign which aims to force Government to step in to reduce the stakes at which gamblers can play the machines, which have been labelled the "crack cocaine of gambling".
The addictive machines are highly controversial and have been condemned by campaigners because punters can stake up to £100 every 20 seconds. However the powerful coalition of councils is seeking to have the maximum stake reduced to just £2 per spin in line with other types of gambling machines.
The proposal to restrict FOBTs is based on the provisions of the Sustainable Communities Act, which allows communities and councils to suggest solutions to local problems. Its submission is expected to highlight the links between FOBTs and gambling addiction, violence, abuse to staff, and money laundering on Britain's high streets.
Manchester City Council is among the local authorities putting its weight behind the campaign to restrict the addictive roulette and poker-style machines.
Councillor Kevin Peel said: "I'm pleased that we're now joining other councils to pressure the government into reducing the stakes on these addictive casino gaming machines which will reduce the desire of betting shops to open multiple premises in deprived areas in order to maximise their profits from the machines."
Adrian Parkinson, from The Campaign for Fairer Gambling, which has been campaigning for the change, said: "There are more than twice as many betting shops in the most deprived areas compared to the least deprived and with Fixed Odds Betting Terminals causing real social harm in those communities it is no wonder that councils across the country are mobilising against the Government's inaction on this issue."
The move is expected to be fiercely opposed by bookmakers, with some figures suggesting that up to £40bn a year is waged on FOBTs, which are worth up to £1.4bn a year in profit to the industry.
Earlier this year the Government announced a hike in machine games duty up to 25 per cent in 2015. However Labour has called for further action, including granting powers to councils to remove FOBTs from betting shops in problem areas.
Clive Efford MP, the shadow gaming minister, said: "Local authorities must be empowered to deal with the clustering of betting shops and FOBTs. Labour will ensure councils can reduce the number of, or remove, FOBTs in betting shops if local people perceive a problem in their area."
The Gambling Commissioned declined to comment on the move to restrict FOBTs spin stakes; however fairer gambling campaigners have pointed to controversial comments made by its head of regulation. The comments, in favour of deregulation of FOBT spin rates were made to the right wing think tank Policy Exchange earlier this year. The body's director of regulation Matthew Hill said: "We need to shift the focus away from blanket controls – such as limits on machine stakes and prizes and machine numbers – and tailor it more closely to individual gamblers."
A Government spokesperson said: "We believe the measures the Government is taking, combined with a mandatory and toughened code as well as more regular warning messages and breaks in, are sufficient to improve player protection."
Register for free to continue reading
Registration is a free and easy way to support our truly independent journalism
By registering, you will also enjoy limited access to Premium articles, exclusive newsletters, commenting, and virtual events with our leading journalists
Already have an account? sign in
Register for free to continue reading
Registration is a free and easy way to support our truly independent journalism
By registering, you will also enjoy limited access to Premium articles, exclusive newsletters, commenting, and virtual events with our leading journalists
Already have an account? sign in
Join our new commenting forum
Join thought-provoking conversations, follow other Independent readers and see their replies