Lion cub dies during freezing night at Kent animal reserve
Second in litter to die within a month 'succumbed to the elements', says park
Liam James
Thursday 11 February 2021 00:38 Comments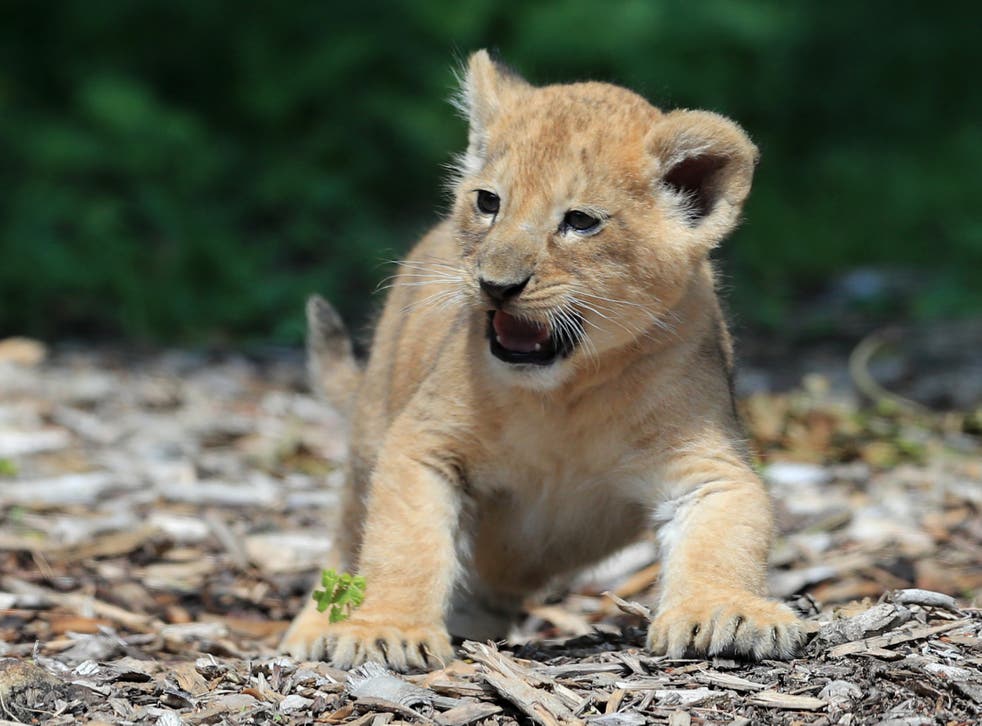 Leer en Español
A lion cub born in Kent less than a month ago passed away during the night as the temperature dropped below freezing.
Devastated staff at the Port Lympne Safari Park and Wild Animal Reserve in Kent believe the cub was killed by the cold after it ventured outside on Monday night after Storm Darcy brought snow and freezing high winds to the county.
"During the early hours of Tuesday morning, we became aware that one of the lion cubs was not visible," the park said in a statement.
"We believe it ventured out through the bedroom door unnoticed by its mother. With below freezing temperatures, it would have become weak and succumbed to the elements very quickly."
The unnamed cub was part of a litter of three who were born to second-time parents Oudrika and Adras at the park on 13 January.
Footage of the births was broadcast live on YouTube by The Aspinall Foundation, the conservation charity that runs the park.
Park staff said the three cubs were all healthy at birth but one cub sadly died three days later.
After the death of the second cub, the park said mother Oudrika had been moved to a different shelter with the last of her litter "where she is protecting it".
Mother and cub are expected to return to their usual den soon, the park said.
Oudrika and Adras welcomed their first litter, also of three, in 2019 which were the first lions to be born at Port Lympe in more than a decade.
The park said the elder cubs — named Kulinda, Khari and Binti — had been caring for the younger litter from birth.
Register for free to continue reading
Registration is a free and easy way to support our truly independent journalism
By registering, you will also enjoy limited access to Premium articles, exclusive newsletters, commenting, and virtual events with our leading journalists
Already have an account? sign in
Join our new commenting forum
Join thought-provoking conversations, follow other Independent readers and see their replies