London terror attack: Martial arts expert stabbed while trying to protect bouncer says he thought: 'This isn't happening on my watch'
'Don't know whether it was stupid or noble,' Geoff Ho, who cannot speak after being stabbed in the neck, writes
Narjas Zatat
Sunday 04 June 2017 22:29 Comments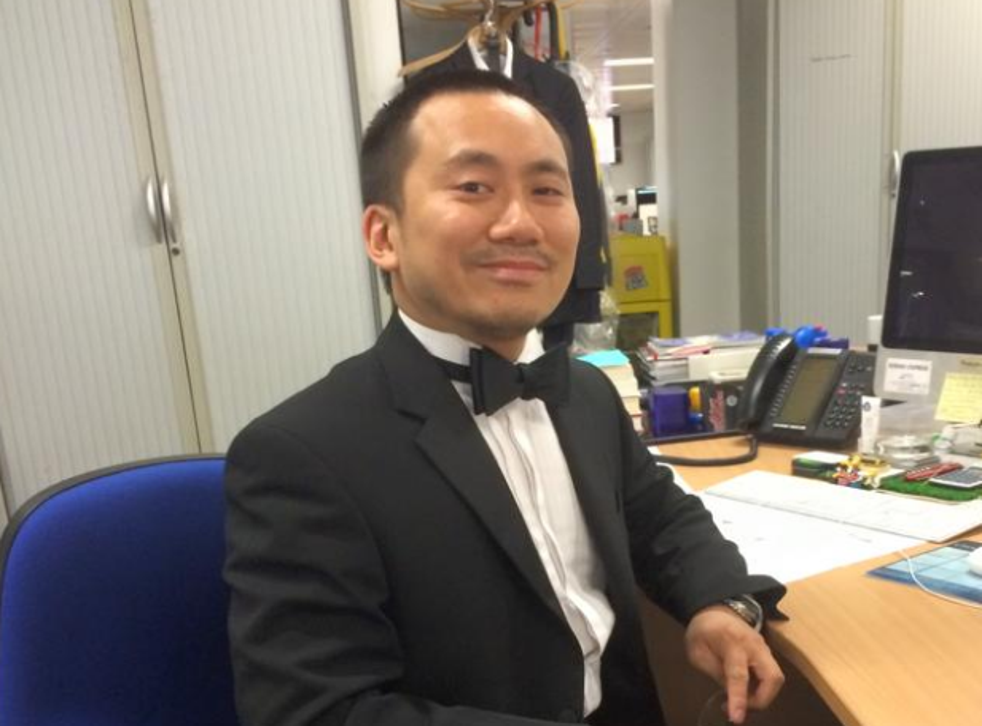 A martial arts expert and journalist was in intensive care after stepping in to break up what he believed to be a fight, which turned out to be the terror attack in Borough Market.
Geoff Ho, who is a business editor at the Sunday Express, was stabbed in the throat after he tried to protect a bouncer on the door of the Southwark Tavern.
Friends spoke of desperately trying to find him after hearing he had been stabbed. One said she thought Mr Ho would have "stood up and been counted because he's just that type of person".
In a Facebook post about the incident, he wrote: "Don't know whether it was stupid or noble to jump and break up the fight outside the Southwark Tavern, but two a*******s trying to do over the lone bouncer on the door isn't happening on my watch."
Three men drove a van into people on London Bridge then went to Borough Market where they attacked people with 12-inch knives while wearing fake suicide vests, before being shot and killed by armed police.
Mr Ho went missing shortly after the attack, prompting friends and family to anxiously appeal for information online.
Australian journalist Isabelle Oderberg wrote on Twitter:"One of my best friends is missing in London, all we know is he was stabbed and in an ambulance. His name is Geoff Ho. Can anyone help?"
Ms Oderberg told The Age: "He is actually a martial artist and I wouldn't be surprised if he would have stood up and been counted because he's just that type of person."
She had spoken to him just a day before the deadly incident.
A taxi driver speaking to the BBC recalled the moment it became clear to him that it was a terror attack.
"[The van] knocked loads of people down. Then three men got out with long blades, 12 inches long and went randomly along Borough High Street, stabbing people at random."
Seven people were killed in the attack and 48 were injured.
Through the help of social media, Mr Ho was found in an intensive care ward in the city.
Although he can sit up on his hospital bed, he cannot yet speak, the Mirror reported.
Martin Townsend, editor of the Sunday Express, said: "Geoff Ho is an absolutely first-class reporter and a fine and decent man and our thoughts are with him and his family at this time."
Prime Minister Theresa May warned there was "a new trend in the threat we face" and that while the three recent terror attacks in the UK were not linked by "common networks", they were "bound together by the single evil ideology of Islamic extremism".
Twelve people have been arrested in connection with the attack after raids in Barking, east London.
Register for free to continue reading
Registration is a free and easy way to support our truly independent journalism
By registering, you will also enjoy limited access to Premium articles, exclusive newsletters, commenting, and virtual events with our leading journalists
Already have an account? sign in
Join our new commenting forum
Join thought-provoking conversations, follow other Independent readers and see their replies