London attack: British Muslim council condemns 'cowardly and depraved' Westminster terror incident
'There is no justification for this act whatsoever,' says Muslim Council of Britain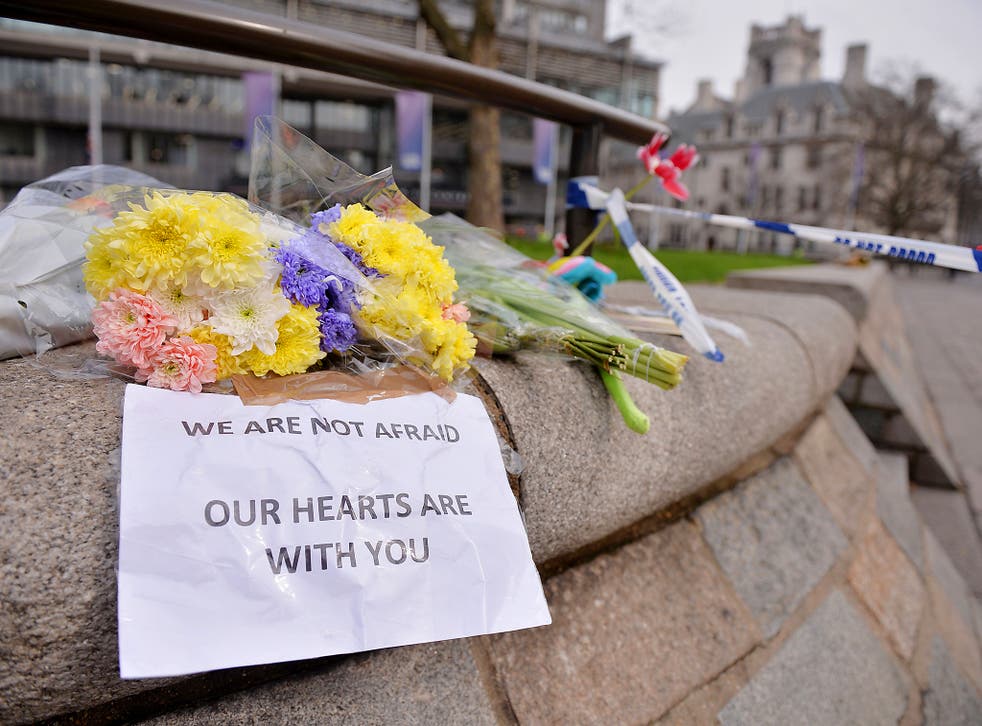 The Muslim Council of Britain has condemned the "cowardly and depraved" terror attack that left three victims dead in London.
"There is no justification for this act whatsoever," said the group's Secretary General, Harun Khan.
"The best response to this outrage is to make sure we come together in solidarity and not allow the terrorists to divide us.
"My condolences, thoughts and prayers go to the families of the victims."
His remarks came after a crowdfunding campaign by a group called Muslims United for London raised more than £3,000 for victims and their loved ones within an hour of its launch.
The fund had surpassed £9,000 at the time of publication and was continuing to rise rapidly.
Muddassar Ahmed said he started the fund after witnessing the attack, having entered Portcullis House just 10 minutes before terror struck and being barricaded inside for four hours.
Sadiq Khan on the Westminster attack: "Londoners will never be cowed by terrorism"
"I was shocked to see the injuries and loss of life outside my window," he wrote.
"I reflected on what it means to be a born-and-bred Londoner and found myself proud of how security and medical services responded, how ordinary passers-by offered first aid, and what our Parliament means to me, an institution that is the oldest of its kind in the world and how, regardless of our critiques of government policies or political parties, remains an institution that reflects how the will of the people can be expressed with civility and dignity."
The Muslim Council of Britain (MCB) commended the Metropolitan Police, emergency services, Prime Minister and Mayor of London for their response to Wednesday's atrocity, which has been claimed by Isis.
Two members of the public – British mother Aysha Frade and American tourist Kurt Cochran – were killed as the attacker ploughed into pedestrians on Westminster Bridge before crashing it into railings guarding the Houses of Parliament.
He ran to one of the entrances and fatally stabbed PC Keith Palmer before being shot dead by an armed officer.
Mr Khan, who will be joining a memorial for the victims to be half in Trafalgar Square, hailed Mr Palmer's bravery and thanked the police and emergency services.
In pictures: Westminster attack

Show all 9
"I hope my Muslim brothers and sisters will reach out to fellow Londoners and Britons in solidarity to demonstrate that such hatred will not defeat our way of life," he added.
The MCB is the UK's largest Muslim umbrella organisation and represents more than 500 national and local groups, mosques, charities and schools.
Sadiq Khan, the mayor of London, urged Muslims to be "vigilant" against the dangers of Islamist ideology and hate preachers.
He urged people to ensure young people know "true Islam" from online propaganda to help them combat the risk of grooming and radicalistation.
"Terrorists want to attack London is because they hate the fact that we don't just tolerate each other – whether you're a Christian, Muslim, Jew, Hindu, Sikh, Buddhist, member of an organised faith or not, we respect, embrace and celebrate each other and that's going to carry on," Mr Khan told the BBC.
In a statement claiming responsibility for the attack, which injured more than 40 people, Isis said it was carried out by a "soldier of the Islamic State" in response to calls for revenge on countries bombing its territories in Syria and Iraq.
Metropolitan Police detectives are investigating the attack as terror-related but have not named any particular group.
Eight people have been arrested in a series of overnight arrests in London and Birmingham, where the attacker hired the car used in the massacre.

Register for free to continue reading
Registration is a free and easy way to support our truly independent journalism
By registering, you will also enjoy limited access to Premium articles, exclusive newsletters, commenting, and virtual events with our leading journalists
Already have an account? sign in