London attack: Trauma surgeon Malik Ramadhan says many victims were so shocked they could not speak
Doctor says many patients were conscious as they arrived in A&E
Caroline Mortimer
Monday 05 June 2017 11:05 Comments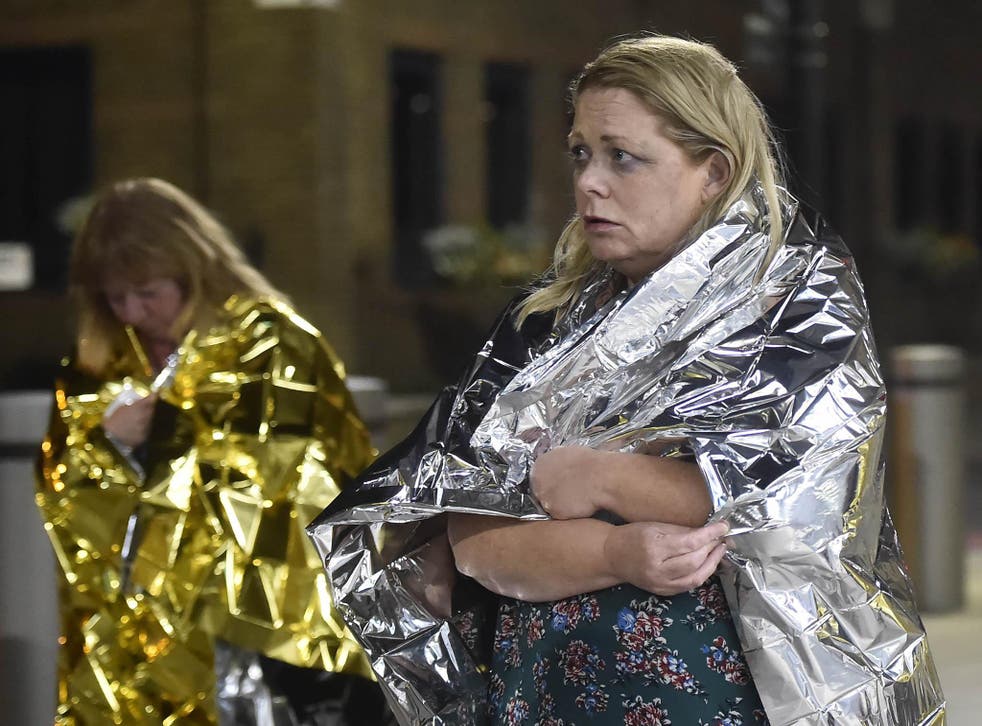 A trauma doctor who operated on 12 victims of the London Bridge terror attack said many were so shocked could not speak as the arrived at the hospital.
Dr Malik Ramadhan, who was in charge of the A&E at the Royal London hospital in Whitechapel on Saturday evening, said of the patients who were conscious when they arrived where only able to sit and stare as they were looked after by staff .
He said all of them had been badly injured in the van and knife attack which killed at least seven people and injured nearly 50 others but paid tribute to their stoicism.
Speaking to Radio 4's Today programme, Dr Ramadhan said: "People who had gone through an experience so traumatic I can't even imagine were just sitting on trolleys unable to speak.
"We're a major trauma centre and London has a trauma system so we're used to seeing people who are badly injured but to receive 12 patients who are all non-medically shocked...I'm humbled by the way they behaved, they were stoical and very patient with us while we did things to them that were probably relatively painful.
"Six of them needed to go straight to the operating theatre and six of them subsequently had to have operations the next morning."
Dr Ramadhan said it was unusual to receive 12 patients, even following a major incident, who were as severely injured as they all were.
London Bridge Terror Attack

Show all 16
"The people who had been stabbed had been stabbed with a clear intent to kill, the people who had been hit by the van had been badly injured", he said.
He described the moment he first realised something was wrong. The clinical lead for emergency care at the hospital had left work and was cycling home on Tower Bridge when the attack happened at about 10pm.
He said he had cycled over the river and was on Old Kent Road near the incident when he saw huge numbers of police cars speeding past.
"As I got to the Old Kent road a large number of people vehicles came whizzing past, more than I'd seen before, and I thought that's a bit unusual. Given what has been happening I thought I'd better go back to work", he explained.
When he got there he said they had declared a major incident and had begun preparing for the patients' arrival.
Within "20 to 30 minutes" the department was fully staffed with people either on call or had volunteered to come in.
"The first responders are the people who are on call and were potentially expecting to operate but by the time the third or fourth patient goes in its doctors, nurses, radiographers who have come in on a completely voluntary basis", he said.
Dr Ramadhan said the reason so many people were able to come in and work was because they had been waiting for something like the attack to happen.
He said people working in trauma and emergency care had recently not been doing what they would usually do on a Saturday night.
"People are ready. The major trauma system in London has been preparing for something to happen" he explained. "So doctors like myself who might be going to Borough to see friends... on Saturday night we had a lot of people who were completely sober and ready to help the public".
Register for free to continue reading
Registration is a free and easy way to support our truly independent journalism
By registering, you will also enjoy limited access to Premium articles, exclusive newsletters, commenting, and virtual events with our leading journalists
Already have an account? sign in
Join our new commenting forum
Join thought-provoking conversations, follow other Independent readers and see their replies