London attack: Families search desperately for five people still missing
Frantic appeals continue on social media for one woman and four men who have not been seen since the atrocity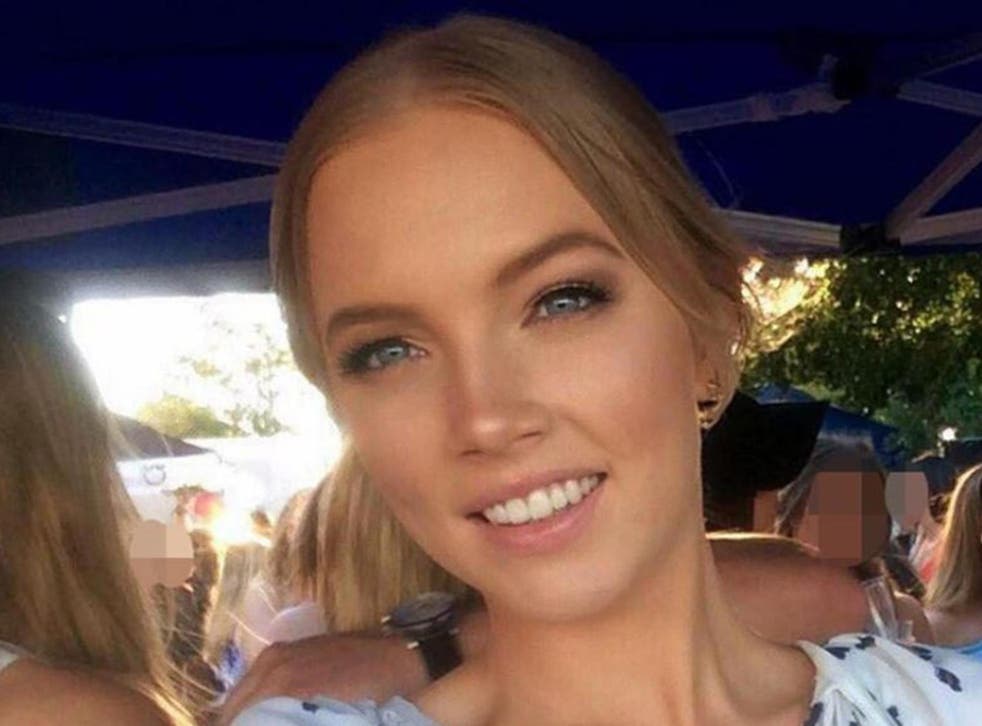 Desperate accounts from frantic relatives on social media suggest that five people are still missing following the terror attack on London Bridge, which left seven people dead and more than 50 injured.
A 21-year-old Australian woman, said to call her mother every day, is among the missing.
Sara Zelanak has been working as a nanny in London but her step-father Mark Wallace said the family has not heard from her since the attack.
Australia's foreign minister, Julie Bishop, confirmed on Tuesday that two Australians had died.
She did not reveal their names but Australian nurse Kirsty Boden, 26, has already been named as among the seven killed.
Posts, shared hundreds of times, say Ms Zelanak was last seen on London Bridge and had witnessed some of the attacks before becoming separated from friends.
Mr Wallace said: "I feel terrible, I can't think. Authorities in London can't give any information, they are in a terror lock down, so there's just no ability to find out or get any information... She's been gone for 48 hours and no one has seen or heard from her."
Mr Wallace said Ms Zelanak's mother, Julie Wallace, was leaving Australia to try and find her daughter in London.
A Facebook post written by a family friend titled "Missing from London Terror Attack" has been widely shared on the social media platform.
It reads: "My friend's daughter, Sara Zelenak, was last seen on London Bridge and was witness to the terror attacks. She got separated from her friends and has not been seen since. Her phone has rang with no reply and now the battery must have gone.
"She is Australian aged 21 with long blonde hair. She calls her mum daily. It's been over 24 hours with no news from the consulate. We were hoping the 3rd Australian reported would be her, but it's not.
"She is based in London. Please share with as many people as possible especially if you have friends down south. Thank you for your help."
A Spanish man who is said to have defended a woman being attacked with his skateboard has also not been since since the attack.
Friends and family are becoming increasingly concerned about Ignacio Echeverria, 39, who works for HSBC. Private detectives have reportedly been hired to try and find him.
His brother wrote on Facebook: "He was seen fallen down after defending a woman with his skate[board]."
Frenchman Xavier Thomas, has also been reported as missing after his girlfriend was reportedly seriously injured in the attack.
The sister of his girlfriend, Christine Delcros, urged Facebook users to share her post. She said that Xavier is not one of the four French people to have been found after the attack.
"We're en route to London, my sister Christine Delcros and her boyfriend Xavier Thomas have been victims of the #attack #London #londonattack on the #londonbridge," she wrote.
"My sister is seriously injured and hospitalised... We're terribly worried".
A second Frenchman, Sebastian Belanger, 36, is also among the missing.
His desperate girlfriend, who was away in Malta at the time of the attack, has shared appeals to find him on Facebook.
Gerda Bennet wrote: "I still have no news. Please if anyone has seen him or knows anything contact me."
She said Sebastian, who lives in Leytonstone, was "exactly at the place where the attack happened" and has not heard from him for more than 24 hours.
In a separate interview with Southwark News, she said she has called his phone repeatedly but received no answer.
"I think he lost his phone because now it's off so we think it's run out of battery," she said. "We called everywhere and there's no information. All his friends went to the hospitals but there was no information about him."
He was reportedly last seen by his friends shortly after the white van driven by the terrorists crashed near a pub in Borough High Street and the three men began their indiscriminate stabbing spree.
A young male, Socaine Drz, whose age and nationality are unknown, is believed among those still unaccounted for after his aunt pleaded for information on Facebook.
Hatice Bodur wrote: "Please if anyone has seen my nephew Socaine Drz please contact me asap … been missing since 11pm last night.. if you see this Socain please return home. We are worried sick, police are looking as well."
Join our new commenting forum
Join thought-provoking conversations, follow other Independent readers and see their replies