London Bridge attack: Everything we know so far about the terrorists
Khuram Shazad Butt and Rachid Redouane have been identified as two of the attackers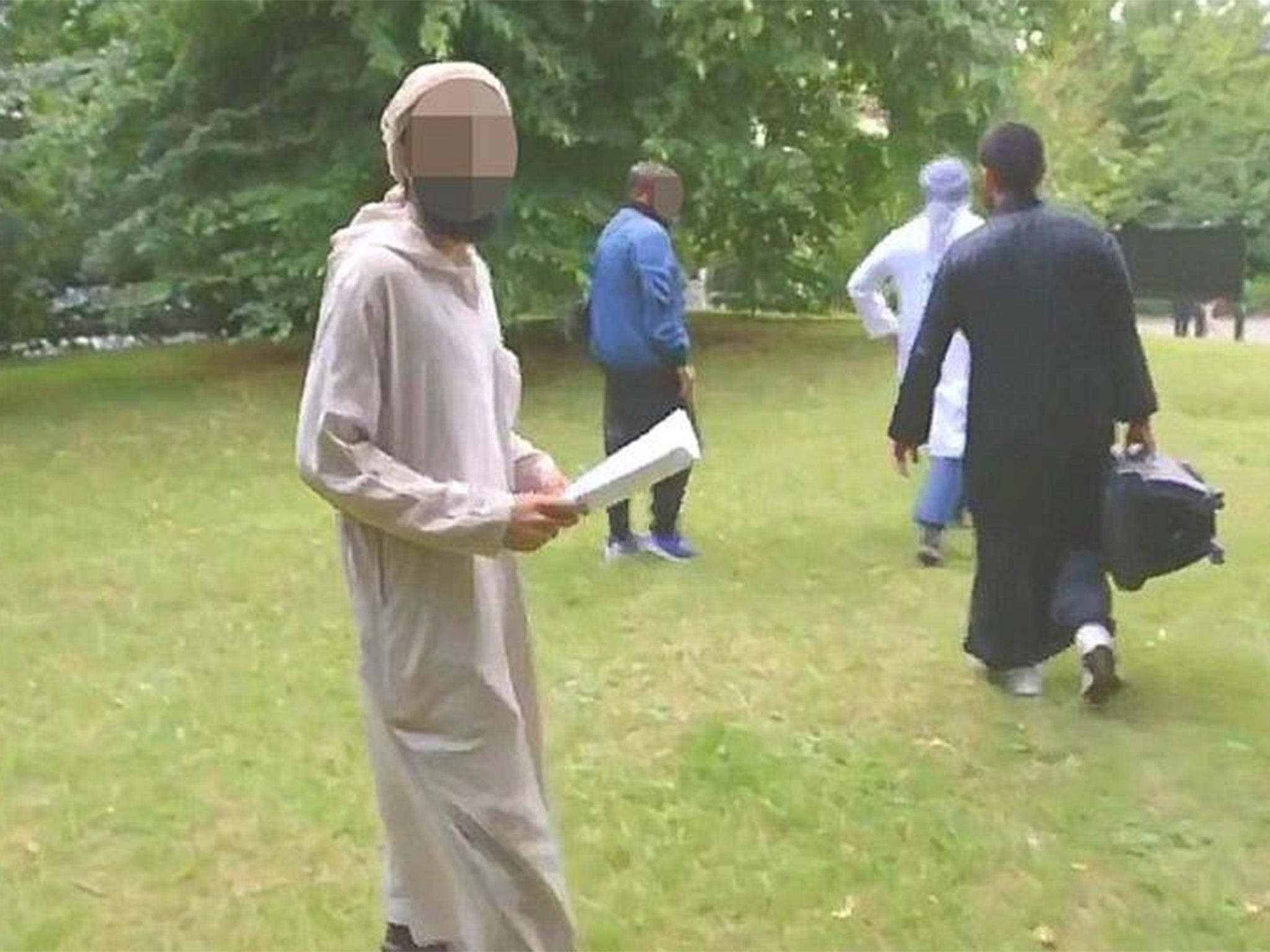 The security services are facing difficult questions after reports suggested at least one of the three suspected of the London Bridge attack slipped through the net after being reported to the authorities.
A fuller picture has begun to emerge of one of the the Islamist terrorists who killed seven people and left 48 injured on Saturday night, with police having now identified two of the attackers as Khuram Shazad Butt and Rachid Redouane.
The former was known to police and MI5 but there was reportedly no evidence of a planned attack.
The latter was not known to authorities, and the third suspect has still not been named.
Isis has claimed responsibility for the attack in which the men ploughed their van into pedestrians on London Bridge before launching an indiscriminate knife attack at people in the Borough Market area.
London Bridge Terror Attack
Show all 16
Reports claim Butt, believed to be a 27-year-old from Watford living in Barking, appeared in a Channel Four documentary where he was filmed arguing with police after he displayed an Isis flag in Regent's Park.
The man, reported to be the British-born son of Pakistani asylum-seekers, appeared on camera alongside two notorious hate preachers who were both well known to the authorities.
An acquaintance of Butt claimed to have raised the alarm after becoming concerned he had been radicalised by watching extremist YouTube videos.
Others told reporters police were warned two years ago the suspect was becoming fanatical and attempting to radicalise children in the park.
Speaking to the BBC's Asian network, an unnamed man said Butt had shown signs of extremism over the past two years.
"He used to listen to a lot of Musa Jibril. I have heard some of this stuff and it's very radical.
"I am surprised this stuff is still on YouTube and is easily accessible.
"We spoke about a particular attack that happened and, like most radicals, he had a justification for anything - everything and anything.
"I phoned the anti-terror hotline. I spoke to the gentleman. I told him about our conversation and why I think he was radicalised."
He said no action was taken.
"I did my bit... but the authorities didn't do their bit".
Neighbours in Kings Road, Barking, told reporters yesterday that the 27-year-old appeared to be an unassuming family man nicknamed Abz who had worked for KFC, Topshop and the London Underground.
One neighbour said he gave the appearance of being "a good Muslim".
He was said to be well-known in the local community and to have had a partner and "at least two children". A driving instructor who lives in the area told reporters the man and his partner had a two-week-old baby girl.
Other neighbours said Butt was a regular gym-goer and was often seen playing football with children who lived in the area as well as his own son, said to be around three years old. He could often be spotted wearing an Arsenal shirt, according to several accounts.
A picture of the terrorists lying dead after they were gunned down by armed police showed one of the suspects wearing the Arsenal away strip beneath his camouflage gear.
The manager of the Jabir Bin Zayd Islamic Centre in Barking reportedly claimed he had banned the suspect from attending after he aggressively interrupted the Imam to claim voting in the general election was "un-Islamic".
Theresa May: London attack was 'on the free world'
Less details were immediately available about second suspect, Rachid Redouane, a 30-year-old pastry chef who also lived in Barking. He reportedly married a British woman and had lived in Ireland, and authorities discovered he had an Irish ID card. Redouane claimed to be Moroccan and Libyan, according to national counter-terrorism police chief Mark Rowley.
"He also used the name Rachid Elkhdar, with a different date of birth of 31.7.91. Inquiries are ongoing to confirm the identity of their accomplice," a police statement read.
Eyewitnesses said the terrorists shouted, "This is for Allah" as they went on their deadly rampage on Saturday night.
Isis is said to have urged extremists to run over civilians in a poster released over the weekend featuring a knife, a gun and a lorry which urged radicals to "gain benefit from Ramadan."
Mum of son stabbed in London attack: "He's got a 7 inch scar going from his belly round to his back"
Commissioner of the Metropolitan Police, Cressida Dick, told the Today Programme: "Inevitably with a large database on occasion some people will get through and be successful."
She confirmed the identity of the killers would be released "as soon as operationally possible." This statement now only applies to the third, unnamed attacker, who is reportedly not a UK citizen.
Police have confirmed seven women aged 38, 49, 60, 19, 27, 24 and 53 and four men, two aged 55, and two aged 52 and 27 were arrested at two addresses in Barking.
One woman who was arrested was the 38-year-old wife of Redouane, Charisse O'Leary, the mother of his 18-month-old daughter. They married in Dublin, where Redouane had settled five years ago, working as a chef. He also spent time in a tower block in dagenham, near Butt's home.
His wife, a care worker from London, married him in 2012 but never converted to Islam and the couple split up over reported disagreements about the way to raise their child. She was reportedly arrested in a temporary accommodation centre near Barking train station.
In recent social media posts, she complained Redouane was not spending enough time with their daughter.
Four properties in total are being searched. As well as the flat in Barking, properties in Newham and East Ham have been raided.
Irish broadcaster RTE reported authorities found an Irish identity card on the body of one of the suspects, believed to be of Moroccan heritage, indicating he had previously lived in Ireland.
Join our commenting forum
Join thought-provoking conversations, follow other Independent readers and see their replies