London bus driver 'kicks gay couple off for kissing'
TFL have launched an investigation into the complaint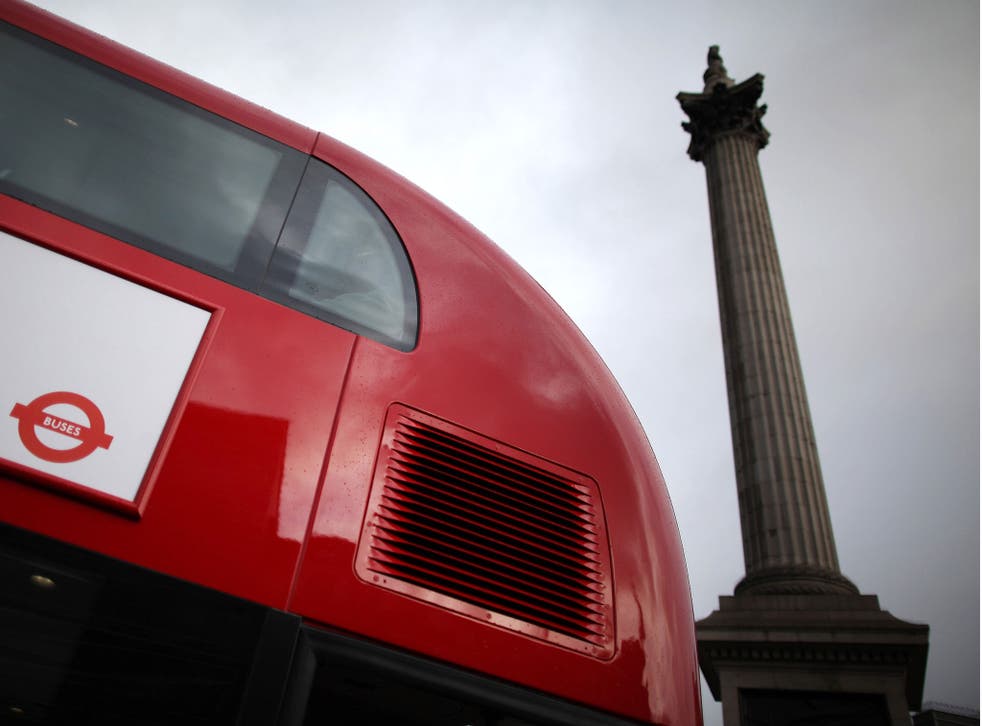 A London bus driver allegedly kicked a gay couple off his bus and hit them with a barrage of homophobic abuse after he saw the pair kissing.
Jack James, 23, and his partner were travelling on a number 89 bus near Blackheath when the driver apparently told them to get off, the London Evening Standard reported.
Mr James told the newspaper: "We were chatting away when my partner gave me a peck on the lips.
"The bus driver shouted 'Oi you two don't do that on my f****** bus or you can get off, I don't want to watch that."
He said that the did not at first think that the driver was addressing them, but when he questioned him he was told: "Yes, it's my bus it is my rules and I don't want to watch that, it's disgusting, get off the bus"
Mr James claimed: "Once we got off the bus we were fuming and I was shaking. The bus stopped again and he shouted and told us we were not real men and we should f*** off."
Richard Lane, a spokesman for gay rights charity Stonewall, told The Independent: "London might be viewed as a tolerant and diverse city, but gay people still all too often face abuse and ridicule.
"We hope TFL looks in to this issue as a matter of urgency so that all passengers - regardless of their sexual orientation - feel safe on public transport."
The most important recent coming outs

Show all 17
Transport for London (TFL) have launched an investigation into the complaint. They will analyse available CCTV footage but are said to have already identified the driver purportedly involved.
The alleged incident occurred at around 10.30pm on 8 August.
The news comes after it was reported last week that a lesbian couple in Sainsbury's were told to stop kissing when a customer apparently complained that it was "disgusting".
Student Annabelle Paige and her girlfriend were at the Brighton branch of the supermarket chain on 12 October when they were asked to leave by a security guard.
Sainsbury's subsequently apologised and gave its support to a "Big Kiss-In" held at the branch on 15 October. Dozens of people descended on the store and kissed one another to protest against the women's treatment and show that they "like kissing and hate homophobia".