London fire: Theresa May promises to investigate Grenfell Tower disaster
'If there are any lessons to be learned they will be, and action will be taken,' says prime Minister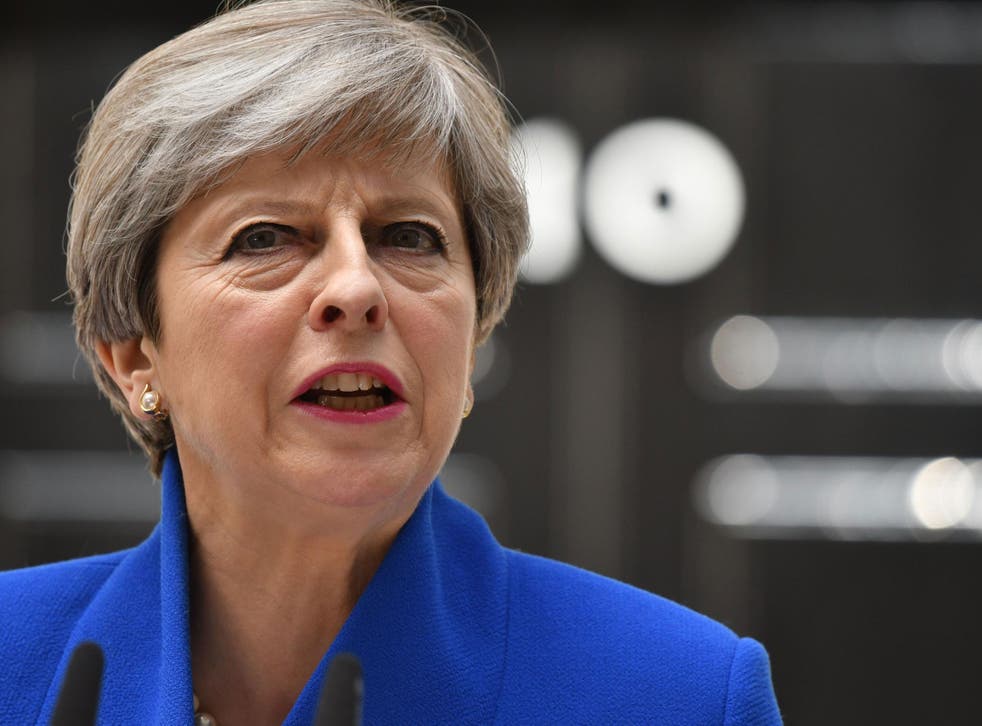 Prime Minister Theresa May has said there will be a "proper investigation" following the Grenfell Tower fire, adding that if there are "any lessons to be learned they will be, and action will be taken."
At least twelve people were killed and scores injured after flames ripped through the 24-story block of flats in west London in the early hours of Wednesday.
Hundreds of firefighters tackled the blaze after they were called to the building in the early hours of Wednesday, rescuing 65 people. More than 70 required hospital, according to the London Ambulance Service, with 18 left in critical care.
Speaking from Downing Street, the Prime Minister said: "There are people tonight who have no home to go to, they have lost absolutely everything, so our focus must be on support to them.
"In due course, when the scene is secure, when it's possible to identify the cause of this fire, then of course there will be proper investigation and if there are any lessons to be learnt they will be, and action will be taken."
Ms May also paid tribute to the efforts of the emergency services and said support should be given to the hundreds affected by the fire.
Her comments came after Labour leader Jeremy Corbyn said following the tragedy that "questions must be asked" about the facilities and resources available to local authorities to maintain tower blocks.
"I believe we need to ask questions about what facilities and resources have been given to every local authority that has tower blocks within their area, and frankly most do," Mr Corbyn told the BBC.
"We need to deal with this, we need people to be safe living in high-rise buildings."
Grenfell tower fire

Show all 42
London mayor Sadiq Khan said earlier in the day that he would be "demanding answers" following the fatal incident, adding that lessons must be learned.
"It's very distressing, not just for those of us watching as lay people, but also very distressing for the emergency services. I will be demanding answers and I can assure you I will be ensuring there is independence in relation to it," said Mr Khan.
"The reassurance we need is to make sure lessons are learned and also if – and this is a big if – if there are mistakes made, we want to make sure we learn from them."
Register for free to continue reading
Registration is a free and easy way to support our truly independent journalism
By registering, you will also enjoy limited access to Premium articles, exclusive newsletters, commenting, and virtual events with our leading journalists
Already have an account? sign in
Register for free to continue reading
Registration is a free and easy way to support our truly independent journalism
By registering, you will also enjoy limited access to Premium articles, exclusive newsletters, commenting, and virtual events with our leading journalists
Already have an account? sign in
Join our new commenting forum
Join thought-provoking conversations, follow other Independent readers and see their replies