London terror attack: Police raid building in East Ham
Heavy armed police presence on Barking Road, but Scotland Yard unable to confirm if it's linked to earlier arrests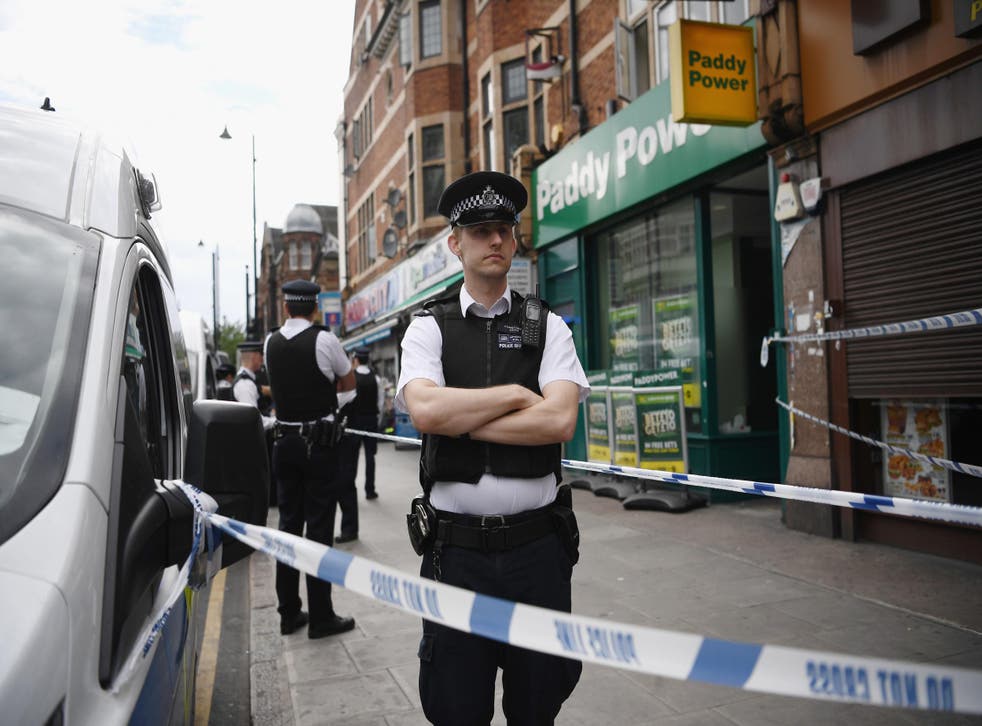 Police are searching a building in East Ham that has been briefly cordoned off following the London terrorist attack.
There was heavy armed police presence on Barking Road, but Scotland Yard was unable to say whether it was linked to the earlier arrests.
Photographs and video footage from the scene show at least half a dozen police vans in the High Street area with dozens officers standing in the middle of the road.
It comes after a total of 12 people are being held by police after early morning raids on flats in Barking in connection with last night's attack on London Bridge.
The flat was home to one of the people suspected to have taken part in the stabbing rampage, sources told Sky News, but the Metropolitan Police did not immediately comment.
A woman was also arrested during the raid but later released, according to the broadcaster.
Later, four women were driven away in a police van but it was unknown if they had been arrested or simply moved.
Residents reported hearing loud bangs and said they were later told by police they were controlled explosions.
More follows…
Join our new commenting forum
Join thought-provoking conversations, follow other Independent readers and see their replies