London Zoo escaped gorilla 'drank five litres of undiluted squash' during escape
An investigation by the zoo has revealed what Kumbuka did in his short time of freedom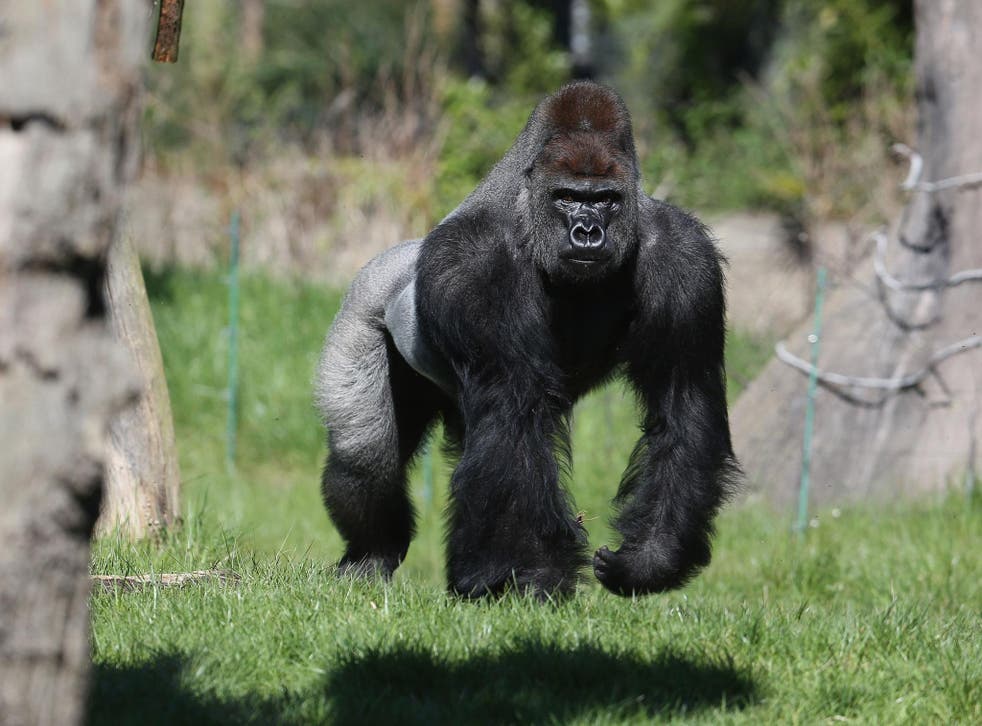 A gorilla that sparked an emergency after breaking out of its enclosure at London Zoo opened and drank five litres of undiluted blackcurrant squash during his escape, the Zoological Society of London has revealed.
Members of the public and staff at the zoo were locked into buildings and ordered not to leave certain areas after Kumbuka, an adult silverback gorilla, made his escape on Thursday.
Now an investigation by the zoo has revealed what Kumbuka did in his short time of freedom, including exploring the zookeepers' area and drinking a large quantity of squash.
"As the first part of our investigation concludes, I'm keen to use this opportunity to clarify some things," a statement from ZSL's Zoological Director, Professor David Field, said.
"Kumbuka was called into his private night quarters for his dinner at around 5.10pm on Thursday 13th October. As a big silverback male with a matching appetite, he eats separately from the females - otherwise they wouldn't get a look in.
"Unfortunately the door to his den had not been properly secured and a secondary security door had not yet been locked.
"We've since established that Kumbuka made an opportunistic escape from his unlocked den into the staff-only service corridor where a zookeeper was working.
Sir David Attenborough says zoo visitors must respect 'sensitive' gorillas
"Staff raised the alarm that triggered our standard escape response, while Kumbuka briefly explored the zookeeper area next door to his den, where he opened and drank five litres of undiluted blackcurrant squash."
Professor Field said Kumbuka was "immediately contained in the non-public area" after the incident "where he was tranquilised and moved back into his den".
"Within two hours Kumbuka was back with his family, snacking on treats, and probably wondering what all the fuss was about," he added.
The investigation established that London Zoo's gorilla dens are "fit for purpose", the statements says.
"There were no broken locks, Kumbuka did not smash any windows, he was never 'on the loose', and his normal gorilla posturing reported by visitors earlier in the day was unrelated to the incident," it added.
On Friday, a leading wildlife group called for an inquiry into the gorilla's escape from its enclosure, with the Born Free Foundation saying the incident "could have ended very differently".
UK news in pictures

Show all 50
It is the second high profile case involving a gorilla in captivity after Harambe, a gorilla from Cincinnati Zoo, was fatally shot after a toddler climbed into his enclosure.
News the primate was on the loose instantly prompted speculation among social media users that the animal intended to begin "an uprising for Harambe".
Join our new commenting forum
Join thought-provoking conversations, follow other Independent readers and see their replies