Lonely Britain: 10% of population does not have a close friend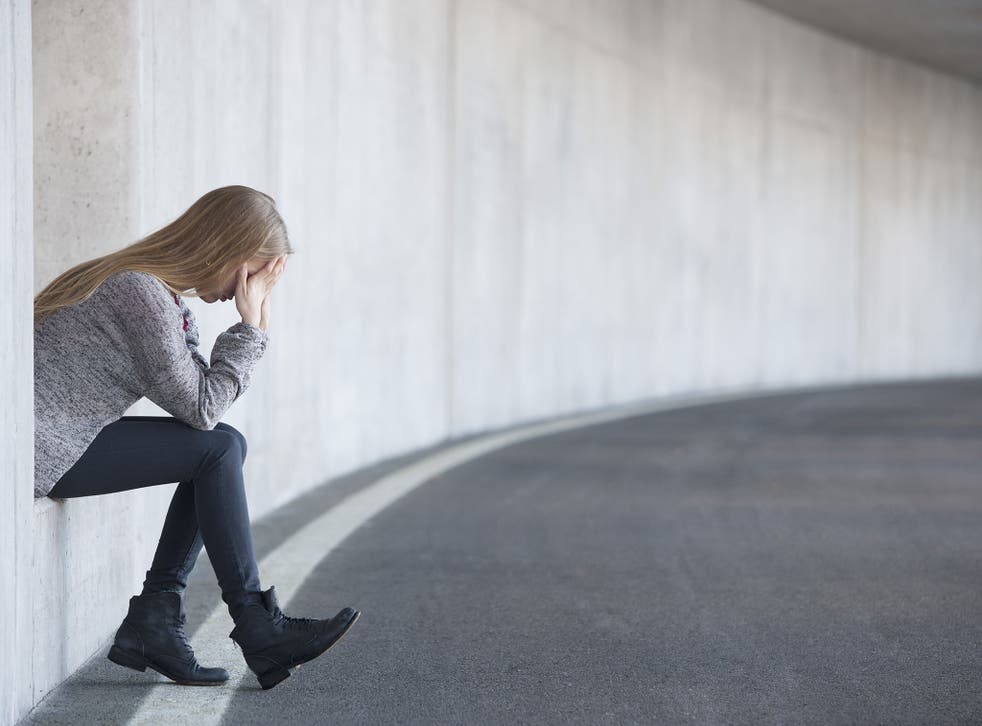 Social isolation is rife in Britain, according to new research showing that one in 10 people do not have a single close friend.
A state of the nation report into the country's relationships by the charity Relate has revealed how 4.7 million people in the country have no close friends at all. The study, called The Way We Are Now 2014, is based on YouGov polling of more than 5,000 people across the UK and gives an insight into every aspect of the nation's personal lives.
Just under a quarter of those interviewed admitted to having an affair, and the same number said they were dissatisfied with their sex life.
The picture of a significant minority living without the intimacy of friends they can confide may have been fuelled by more people being dispersed around the country from the friends they grew up with. Professor Robin Dunbar, an anthropologist and evolutionary psychologist from the University of Oxford, believes the phenomenon of an increasing lack of close friends has been developing over the last 60 years.
"Since the end of the Second World War people have been becoming increasingly mobile," Professor Dunbar said. "That means you end up with a social network that would previously have consisted of people round about you but now it's been dispersed. It's crucial with friendship to invest time and effort. And because we move so much now - especially young people because of jobs - your cohort of friends wherever you last were gets hammered when you move away."
In his own research Professor Dunbar identified around five per cent of people who had only one person they felt they could go to for advice, and often that was a family member rather than a friend.
Ruth Sutherland, chief executive of Relate, said: "There is a significant minority of people who claim to have no close friends, or who never or rarely feel loved – something which is unimaginable to many of us. Relationships are the asset which can get us through good times and bad, and it is worrying to think that there are people who feel they have no one they can turn to during life's challenges. We know that strong relationships are vital for both individuals and society as a whole, so investing in them is crucial."
The quality of people's relationships has a direct impact on wellbeing, according to the Relate research. The majority of those in couples - four out of five - said they had good relationships with their partners, but just being in a couple was no guarantee of happiness.
Single people felt better about themselves than those in average, bad or very bad relationships, showing that it is the quality of the relationship - rather than just the existence of one - that improves wellbeing. For those in bad of mediocre relationships, wellbeing dropped to only 62 per cent - below the average rate of 69 per cent for single people.
In a sign of the impact of the recession, almost two thirds of those surveyed felt money worries put the biggest strain on a relationship. The pressure to put jobs ahead of personal life was also illustrated with more than one in three people thinking their bosses saw productive employees as those who put their work before their family.
Register for free to continue reading
Registration is a free and easy way to support our truly independent journalism
By registering, you will also enjoy limited access to Premium articles, exclusive newsletters, commenting, and virtual events with our leading journalists
Already have an account? sign in
Register for free to continue reading
Registration is a free and easy way to support our truly independent journalism
By registering, you will also enjoy limited access to Premium articles, exclusive newsletters, commenting, and virtual events with our leading journalists
Already have an account? sign in
Join our new commenting forum
Join thought-provoking conversations, follow other Independent readers and see their replies