Majority of British voters believe Brexit was wrong decision, poll finds
Figures reveal 45 per cent of electorate oppose leaving the EU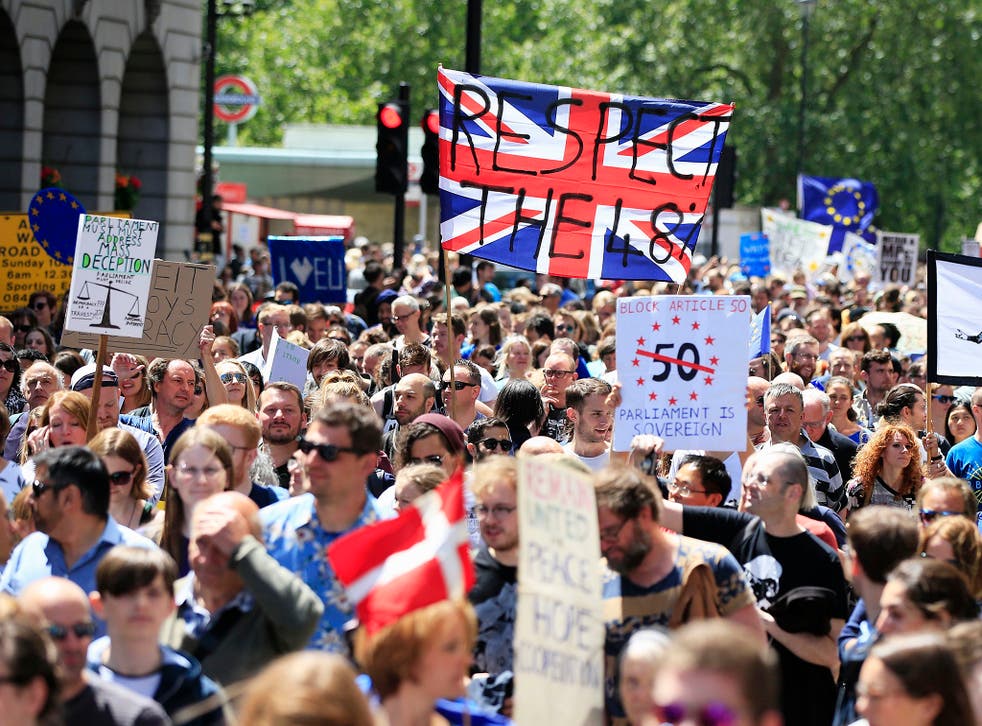 A majority of British voters believe Brexit was the wrong decision, according to a new poll taken 10 days after Theresa May called a snap election.
The YouGov/Times survey found 43 per cent of voters believe Britain was right to vote to leave the EU.
However, 45 per cent of the 1,590 surveyed said they thought it was the wrong decision.
David Cameron claims he rid UK politics of poison by holding Brexit vote
It comes just days after YouGov found 44 per cent of people opposed leaving the EU, while the same percentage supported Brexit. The change points to falling support for the move, which was officially launched with the triggering of Article 50 last month.
The percentage of people who do not know has remained steady at 12 per cent since 10 January.
The figures found opposition to Brexit to be at a record high, at a crucial time for the Government.
Ms May justified the 8 June election by saying the Conservatives were unified in their vision of Brexit, but Westminster was not, and that she needed a mandate to press ahead with two years of negotiations.
UK General Election 2017

Show all 47
It comes as the Prime Minister achieved record-high approval ratings, and polls show she is destined to win an even larger majority in Parliament.
Her critics and members of opposing parties have derided her decision to hold another election as an opportunistic move, designed to crush the opposition.
At recent campaign events, Ms May has urged voters to opt for a "strong and stable government" and has refused to participate in televised debates, despite a petition calling for her participation reaching more than 115,000 signatures.
Join our new commenting forum
Join thought-provoking conversations, follow other Independent readers and see their replies