Man found dead and semi-naked in Kent field may never be identified, admit police
Mystery remains over the identity of a man found stripped to the waist near a glass decanter, a wedding catalogue and a book by the founder of the Clinical Theology Association 
Adam Lusher
Tuesday 14 November 2017 12:52 Comments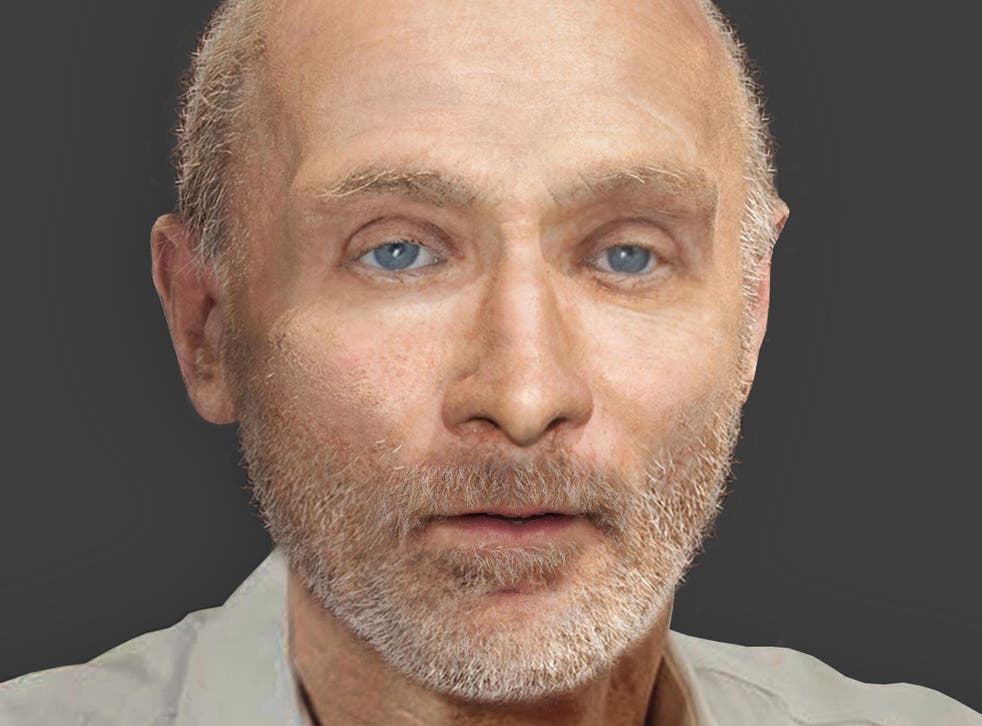 A man found dead and semi-naked in a field in Kent may never be identified, police have admitted.
In what Kent Police have described as "an incredibly unusual case," the force has been left knowing only that the middle-aged man – possibly from eastern Europe - died of heart disease that could have been brought on by cirrhosis of the liver caused by starvation.
Nine months on from discovering his body in February, they are still no closer to knowing who he was, despite the lead detective reporting: "We went right across Europe to try to find the identity of this man."
A coroner has now concluded that this was a man "living at the edge of existence" who never wanted to be found."
He was discovered on February 3 in the middle of a field close to the A2 in Wincheap, near Canterbury, lying on his back naked to the waist with his arms folded across his body.
The corpse was surrounded by a number of items: a wedding catalogue addressed to a "Mandy Martin" and a small black 'cabin case' suitcase.
Inside the case were toiletries, clothes, and an Oyster card, later found to have been bought in Walthamstow, east London, but unregistered.
There was also a book - Clinical Theology: A Theological and Psychological Basis to Clinical Pastoral Care by Frank Lake, abridged by Martin H. Yeomans.
In the field nearby, were a glass decanter and glasses. A mobile phone was found but yielded no data.
All the possible clues turned out to be dead ends.
They offered no explanation as to who the man was, or why he was carrying an abridged edition of a 1966 book described as the "magnum opus" of the late Frank Lake, the founder of the Clinical Theology Association.
Gareth Morgan, the walker who found the body, initially mistook it for a pile of rubbish. He decided to take a closer look after reading in the Kentish Gazette about homeless people having their possessions stolen and wondering whether the 'pile of rubbish' might in some way be connected.
He told the inquest in Margate: "Due to what I had read in the article, I left for work early with the intention of checking out the pile of rubbish. It was 50 metres into the field.
"I got to it and realised it was the body of a white male."
It was later estimated that the man had died two days before Mr Morgan discovered him.
When the police arrived, they found few forensic details to go on.
Identification by dental records was impossible, because as Detective Sergeant Gary Stamp told the inquest, "He had no teeth."
The man's 'upper teeth' turned out to be dentures.
"There were no signs of injury, no clues in his clothing," said Mr Stamp. "His fingerprints had no match and we couldn't match any DNA samples."
This was despite a Europe-wide search of DNA databases.
"We went right across Europe to try to find the identity of this man," said Mr Stamp.
Missing Persons appeals over unidentified dead bodies

Show all 6
In addition, the detective said, "We carried out extensive house-to-house inquiries and talked to fruit pickers in the area but we found nothing.
"We also went to two homeless centres in Canterbury and they couldn't help. We got numerous names but gradually they were ruled out."
Three weeks after the discovery of the body, Kent Police took the unusual step of posting a computer-generated image of the man on Facebook, weighing the risk that next-of-kin might learn of the death via social media against the hope that members of the public might offer leads.
The force later went to the lengths of using forensic reconstruction methods to produce an artist's impression of the man.
But still no name emerged. He remained an unidentified body, described by police as "in his mid-50s to late-60s [with] short white hair and a short white beard, of slim to thin build and between 5ft 5in and 5ft 6in tall."
At the inquest, Assistant North East Kent Coroner Ian Gollop, recorded a verdict of natural causes.
He told Mr Stamp: "You have made a very thorough job trying to trace him. This is clearly a man who didn't want to be found and was living at the edge of existence. You couldn't have done any more. Sadly we have to close the case."
The man remains listed on the National Crime Agency's UK Missing Persons Bureau website, as case number 17-000918, the most recent of more than 500 still-unidentified bodies whose discoveries stretch back to as long ago as October 1966.
Register for free to continue reading
Registration is a free and easy way to support our truly independent journalism
By registering, you will also enjoy limited access to Premium articles, exclusive newsletters, commenting, and virtual events with our leading journalists
Already have an account? sign in
Join our new commenting forum
Join thought-provoking conversations, follow other Independent readers and see their replies