Co-ordination between emergency services hampered by 'absolute chaos' after Manchester bomb, inquiry told
Witness says British Transport Police had no direct line to officers at scene of attack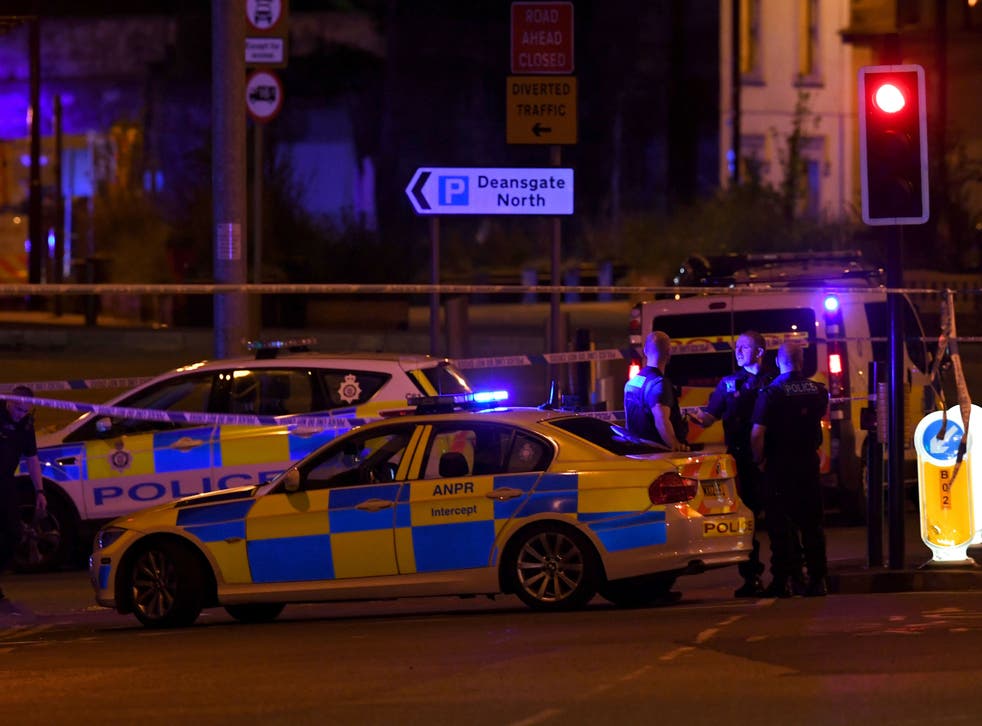 Communication problems meant that the first hour of the emergency response after the Manchester Arena terror attack was "absolute chaos", a British Transport Police (BTP) inspector has said.
The inquiry into the attack was told on Thursday that BTP control room staff had no direct line with their counterparts at Greater Manchester Police (GMP), as well as local ambulance and fire services.
This meant they were forced to call 999 and had to wait in the queue with members of the public, the inquiry heard.
Inspector Ben Dawson, force incident manager for BTP on the night, said he could not speak with the GMP force duty officer as they were "overwhelmed" by the volume of tasks they faced.
BTP officers were at the scene of the blast, which killed 22 people and injured hundreds of others on 22 May 2017, as they patrolled around the venue on railway-owned land.
Mr Dawson took on the role of tactical commander from the force's London control room and said he assumed he was "running the incident" because of his lack of contact with a GMP commander.
He said he believed it was his force's responsibility to set up a rendezvous point for the emergency services, with a BTP constable nominating a car park near to the Arena as a suitable location.
However, communication difficulties led to the ambulance service choosing a different one near the venue and the fire service later settling on one some three miles away.
Nicholas de la Poer QC, counsel to the inquiry, asked: "I suppose one potential problem with BTP nominating a RVP early is if they don't communicate that another emergency service may nominate a different RVP and the result could be everybody goes to different places?"
Mr Dawson replied that this was correct and the "limitations on communication" had made the emergency response more difficult.
"I think, I might go further, made impossible by the limitations in communications actually?" Inquiry chair Sir John Saunders said.
"Yes sir," Mr Dawson replied, adding that the first hour of the incident was "absolute chaos".
"You start with complete chaos and try to whittle it down," he said.
However, Mr Dawson also noted that almost all significant incidents in his experience were similarly chaotic.
"I think unfortunately it's always going to be chaos and it's the art of turning chaos into an organised response," he said.
"That's what we are paid for, that's what we are trained for, but it's very very difficult."
He added: "In terms of working together it was not cohesive. We were not working together as well as we could have done but I'm not sure how easy that is, certainly within the first 45 minutes to an hour of the incident, this is managed chaos that we are dealing with."
The hearing was also told that Mr Dawson did not receive a call back from GMP's force duty officer or anyone at GMP before he clocked off.
The inquiry into the blast will continue next Monday.
Additional reporting by PA
Join our new commenting forum
Join thought-provoking conversations, follow other Independent readers and see their replies