Manchester Arena bombing: Muslim taxi drivers give free lifts and help victims after terror attack
While some online seek to exploit killings to spread fear and prejudice, people directly affected by massacre share experience of Muslims' support and generosity in face of chaos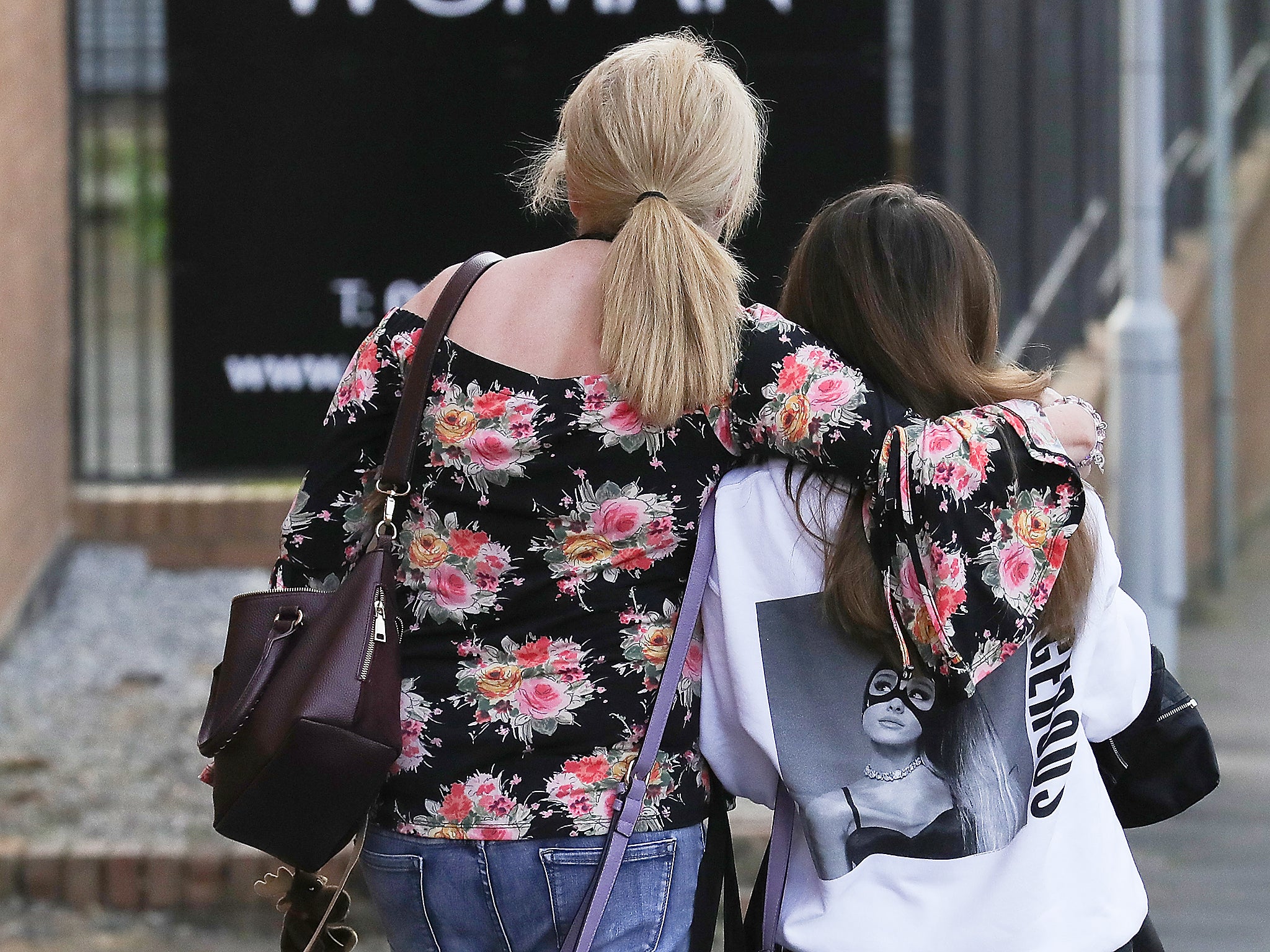 Muslim taxi drivers have been praised for helping victims and concert-goers following a bombing at an Ariana Grande concert in Manchester which killed 22 people and injured 59.
The police have not confirmed the background of the attacker and while some sought to link the attack to Islam, social media users were quick to defend the city's Muslim community.
Outside the stadium, where an unidentified man detonated a homemade bomb, taxi drivers of all backgrounds and religions directed passengers to safe places to pick them up and navigated their way out of danger.
While some people were accused of exploiting what has been described as a terrorist attack to spread fear and prejudice, others shared their experience of Muslims' support and generosity in the face of chaos.
"'Muslims are to blame'- When in reality Muslim taxi drivers are offering free lifts, and a Muslim doctor working into the night saving lives," tweeted one social media user.
"Absolutely a Muslim driver took me home last night gave me water and charged my phone," tweeted another. "Absolutely stars in my eyes."
Drivers worked for free throughout the night, ferrying those who needed help. Others offered people water and charged their mobile phones.
"Our Muslim taxi driver directed us to a safe place and said he would never have left us, he waited till we could get to him," read another tweet.
Another person said her taxi driver, who she said was Muslim, was "absolutely heartbroken this morning".
The comments come after the largest deadly attack since the London tube bombings in 2005, which has seen the death of dozens of people, including many children.
Mohammed Shafiq, the chief executive of Ramadhan Foundation in Manchester, said in a statement that the explosion marked the "darkest day" in Manchester's history.
He insisted that the people of Manchester would not be divided and would instead "mourn, remember the victims and get on with our lives".
Local hotels gave free rooms to those affected by the concert explosion, while locals opened their doors offering cups of tea.
Manchester explosion in pictures
Show all 37
Sikh temples offered food and shelter, and blood donation centres had to turn people away as so many turned up to donate.
Join our commenting forum
Join thought-provoking conversations, follow other Independent readers and see their replies