Manchester Arena: Taxis drive people home for free as city unites after terror attack
Concert goers take to social media to thank them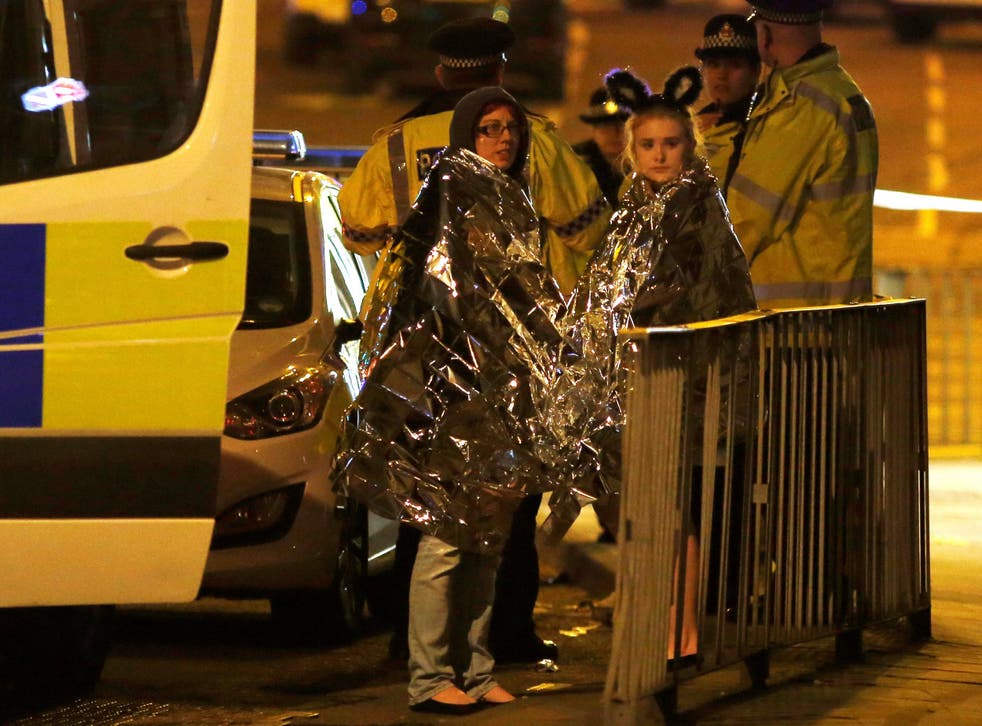 Taxi drivers turned off their metres to offer free rides home to those caught up in a terror attack in Manchester, which claimed the lives of 22 people and left at least 59 people injured.
As Ariana Grande concert goers fled the area around Manchester Arena where the explosion went off, many were left stranded after transport networks were shut down to allow security services to investigate the incident.
But drivers from the city's many taxi and minicab firms stepped in to help.
A driver at Street Cars Manchester confirmed the firm were offering free rides home to people after the incident.
Black cabs in the city centre also worked through the night for free, while reports on social media said taxi drivers came from as far away as Liverpool to help out in the aftermath of the incident.
Many on social media paid tribute to their hard work.
Worried about his cousin and girlfriend after they were separated following the attack, Brad Forde later tweeted: "They have both been found and brought home by a taxi thank all of u for the support. God bless and be safe everyone."
Other drivers were also out offering rides to people stranded in Manchester - including cake shop CakeAway, who said all its delivery drivers were available for lifts.
Members of the public were also quick to offer their support to those affected.
Information began circulating on social media that Mancunians were also offering beds and cups of tea for the stranded using the hashtag #roomsformanchester.
Mr Mohammed Shafiq, Chief Executive of Manchester based Ramadhan Foundation, said: "It is with great sadness that there has been an explosion at Manchester Arena which has tragically led to fatalities as confirmed by the police. Our initial response should be one of solidarity, condolences and prayers for the victims and their families."
"Greater Manchester Police are doing a great job alongside the emergency services. I salute their professionalism and dedication.
"I love the city of Manchester and am so proud of the city coming together. Tonight we have seen cab drivers giving free rides to those stranded, hotels and bars taking in the distressed and survivors and Mancunians showing compassion to their fellow citizens and guests of our city."
Register for free to continue reading
Registration is a free and easy way to support our truly independent journalism
By registering, you will also enjoy limited access to Premium articles, exclusive newsletters, commenting, and virtual events with our leading journalists
Already have an account? sign in
Register for free to continue reading
Registration is a free and easy way to support our truly independent journalism
By registering, you will also enjoy limited access to Premium articles, exclusive newsletters, commenting, and virtual events with our leading journalists
Already have an account? sign in
Join our new commenting forum
Join thought-provoking conversations, follow other Independent readers and see their replies