Manchester attack: Wounded parents 'refuse treatment so doctors can work to save children's lives'
Among the 59 casualties taken to hospital after the explosion were 12 children under the age of 16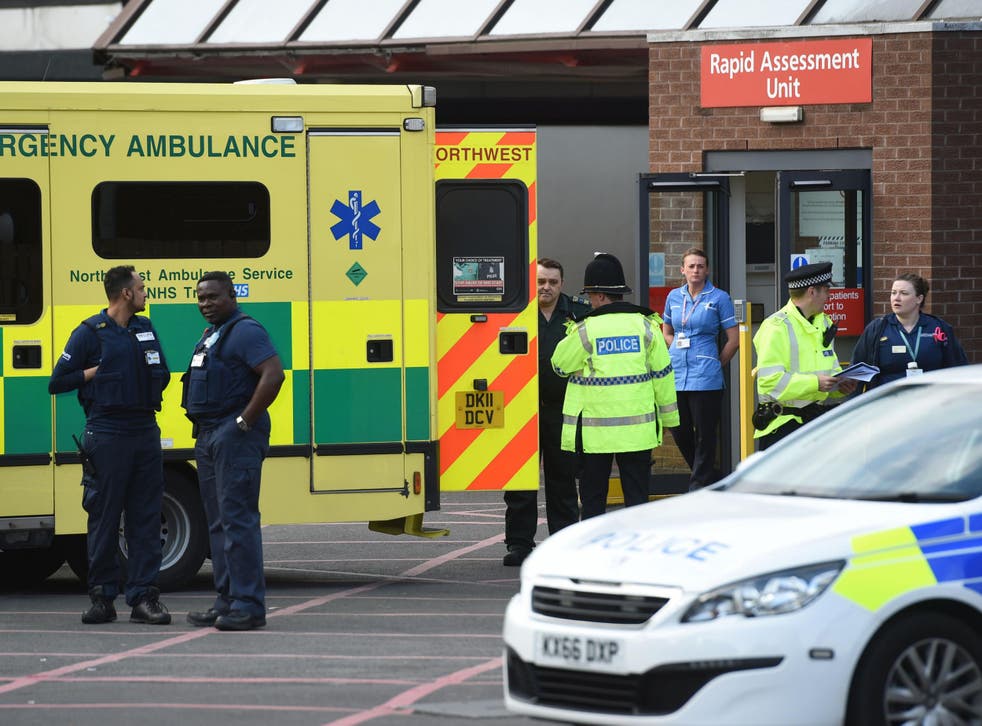 Parents of children wounded in the Manchester Arena attack are refusing treatment for their own injuries until they know their sons or daughters are safe, doctors have said.
Among the 59 casualties taken to hospital after the terror attack were 12 children under the age of 16, the local ambulance service confirmed.
Many children are also believed to be among the 22 dead. Eight-year-old schoolgirl Saffie Roussos and 18-year-old Georgina Callander are the first victims to be named.
A doctor working at Manchester Royal Infirmary told Sky News parents were refusing treatment to keep watch on their children in wards.
Jon Rouse, Chief Officer of Greater Manchester Health and Social Care Partnership, expressed "deep condolences" to the victims and their families.
"It's been a terrible night and morning in terms of Greater Manchester. Although we have also seen some of the best aspects of Greater Manchester and the people who live there as well," he said.
"Clearly there are a number of individuals who have very, very serious injuries and are requiring intensive care and people who are going to be in hospital for a long time in terms of that treatment."
Queues form outside blood donor centres in Manchester
Witnesses reported hearing a huge bomb-like bang at around 10.30pm, shortly after a show by US singer Ariana Grande finished, and described glass and metal nuts on the floor.
The North West Ambulance Service NHS Trust said a total of 60 NHS ambulances attended the incident.
"The service is devastated by the attack in Manchester last night," it said in a statement.
"Our staff worked tirelessly throughout the night to coordinate the large scale response with 60 ambulances attending the horrifying scene in the city."
The statement added: "In total, our clinicians treated and took 59 patients to hospital – 9 to Manchester Royal Infirmary, 6 to Salford, 6 to Wythenshawe, 12 to Manchester Children's, 6 to Stepping Hill, 8 to Royal Bolton, 7 to Royal Oldham and 5 to North Manchester.
"Approximately 60 'walking wounded' were also treated by our crews but did not go to hospital." It is not known how many children were among these
Manchester explosion in pictures

Show all 37
Hospitals in Manchester said they had enough blood supplies to treat patients including the victims of last night's arena attack.
Worried locals were urged to make an appointment to give blood at a later date after the city's blood donation centres were inundated with volunteers.
Join our new commenting forum
Join thought-provoking conversations, follow other Independent readers and see their replies