Maria Miller expenses scandal: Did Culture Secretary's special adviser threaten journalist?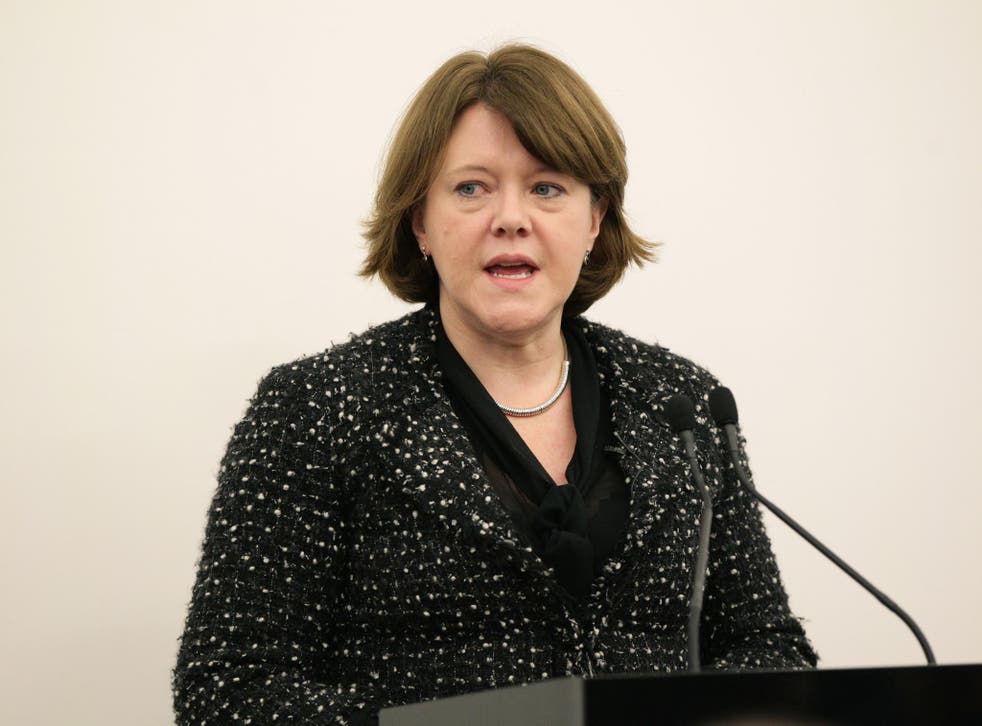 Further pressure mounted on the Culture Secretary Maria Miller as the Daily Telegraph released an audio tape of a phone call between her special adviser and a reporter investigating her expenses claims.
The footage reveals that Mrs Miller's aide Jo Hindley "flagged up" a meeting the Cabinet minister would be having with the paper's then editor Tony Gallagher about the Leveson report into press standards – a move both Mr Gallagher and the reporter regarded as a threat.
The tape comes as details of letters sent by Mrs Miller to the parliamentary commissioner that investigated her expenses claims led to allegations by Labour MP John Mann that the MP may have bullied the watchdog during the lengthy inquiry - a charge she denies.
Commissioner Kathryn Hudson recommended that Mrs Miller should repay £45,000 in expenses claimed for a house which she shared with her parents. This was overruled by cross-party House of Commons Standards Committee who calculated that Mrs Miller should pay £5,800 in over-claimed mortgage interest.
The 10-member committee attempted to defuse criticism of its actions by releasing a joint statement with Ms Hudson describing the situation as "complex" and stressing Mrs Miller had been rebuked for failing to co-operate with the investigation.
In the released audio tape Ms Hindley is heard telling the reporter that another journalist who called at Mrs Miller's home had spoken to the MP's father, who had recently been in hospital. Some details were omitted from the recording to protect his privacy.
"I should just flag up as well, whilst you're on it, that when she doorstepped him, she got Maria's father, who's just had a [omitted] and come out of [omitted]," Ms Hindley says.
"Maria has obviously been having quite a lot of editors' meetings around Leveson at the moment. So I'm just going to flag up that connection for you to think about," she adds.
Mr Gallagher told BBC2's Newsnight that he regarded the reference to the inquiry a threat: "Bear in mind this was a time of what I would call anti-press hysteria.
"The press was feeling very vulnerable just after the publication of the Leveson Report and there was a great desire on the part of all media organisations not to fall foul of somebody raising the spectre of Leveson.
"We were in no doubt that threats were being made. Joanna Hindley was not even attempting to be sophisitcated about it - she menaced the reporter openly... The reporter took that as a very clear threat."
A Whitehall source said that it was clear from the recording, made without Ms Hindley's knowledge, that she had been voicing concerns about the doorstepping of Mrs Miller's father, who was ill, and had been making clear that the minister would raise the issue at an upcoming meeting with the editor, which happened to relate to the Leveson report.
The source said that Mrs Miller did in fact speak to Mr Gallagher about the treatment of her father, and received a written apology from him.
Mr Gallagher claimed that he later received a similar call from Downing Street director of communications Craig Oliver, adding: "When you get the Prime Minister's spokesman making a similar phone call to you a couple of days later, you add all three calls up and you can only conclude that they are trying to harass you and stop you from publishing the story."
But Mr Oliver told the BBC: "It is utterly false to suggest that I threatened Tony Gallagher over Leveson in any way. The conversation I had with him was about the inappropriate doorstepping of an old man."
Prime Minister David Cameron has offered his "warm support" to the Secretary, despite a 32-second apology she made to the Commons earlier in the week being ill-regarded by other MPs.
Join our new commenting forum
Join thought-provoking conversations, follow other Independent readers and see their replies