Mary Wollstonecraft: Frontrunner of feminism may get a statue at last
Effigy equality is a long way off, but a Mary Wollstonecraft memorial would help
Tom McTague
,
Ian Johnston
Saturday 05 March 2016 22:20 Comments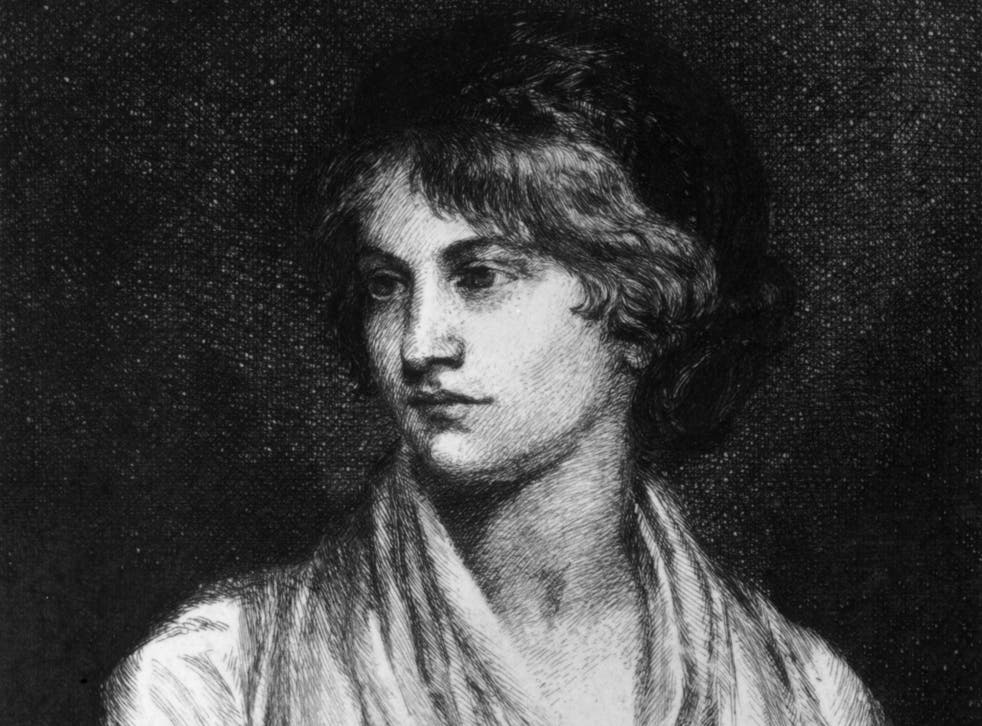 An alien landing in Britain to assess humanity based on our great works of art might take home a strange view of the populace. For, judging by thousands of statues across the country, humans are a species made up almost entirely of males.
Of the 11 memorials in Parliament Square, London not one is of a woman. Edinburgh honours three named animals – Greyfriars Bobby, Wojtek the soldier bear and Bum the dog – but has only two statues of a named woman. And they are both Queen Victoria. In Manchester, the city centre's 17 statues are also male –with the one exception of, again, Queen Victoria.
However, following a campaign by Labour, Nicky Morgan, the Education Secretary and Minister for Women, has signalled that the Government is interested in helping to fund a statue to the "mother of feminism", Mary Wollstonecraft, and has also backed new sculptures of other leading female figures from history. "I think women need more statues in prominent places," Ms Morgan said.
A Department for Education source added that the minister was eager to hear from campaigners fundraising for a Wollstonecraft statue in Newington Green, north London, where the philosopher lived and worked during the late 18th century.
"She will be inviting them to submit a proposal on how we can help, which may include support with fundraising or with raising awareness," the insider said. "Nicky is very keen that we ensure there is better representation of women across the board and, of course, statues of critical figures in history like Mary Wollstonecraft are a key part of that."
The Wollstonecraft statue campaign has already been backed by the Labour leader, Jeremy Corbyn, and deputy leader, Tom Watson. Mr Corbyn said: "The overriding bias of statues and memorials towards men in our country is shocking. It is time to redress the balance and honour the millions of women who have transformed Britain for the better.
"Incredibly, there are no statues to the outstanding writer and women's rights campaigner, Mary Wollstonecraft, despite her inspiration to women and men who followed her."
He also called for a statue to the suffragette who died when she stepped in front of King George V's horse at the Epsom Derby in 1913.
"A statue in Parliament would also be a fitting tribute to celebrate the commitment and sacrifice of Emily Wilding Davison who gave her life for women's suffrage in Britain, and left a deep impact on our politics and country," he said.
"It is time to right the balance with a clear plan to honour the extraordinary women who have transformed our lives and changed our history."
When asked about the cross-party support, Bee Rowlatt, chair of the Mary on the Green campaign and author of In Search of Mary, said: "This is so great, this is fantastic."
"It's completely unacceptable that there's artistic representation that people see and witness every day, and more than nine out of 10 of them are men," she said.
"And of the few women you get, they tend to be royals, so they are not there by virtue of their personal achievements. Young people have to see a diverse range of figures celebrated on pedestals."
She described Wollstonecraft, author of A Vindication of the Rights of Men and then A Vindication of the Rights of Woman, as the "foremother of feminism" and an early human rights campaigner. Her argument that women were "capable of reason" and only needed education was derided by the male-dominated society of the day, but she was supported by some radical thinkers.
After her death in 1797 – at the age of 38, while giving birth to author Mary Shelley – Wollstonecraft's grief-stricken husband, the philosopher William Godwin, wrote a loving memoir that detailed her affairs, suicide attempts and the birth of a child out of wedlock.
"She became toxic overnight. It was like a really violent Twitter storm. People circulated poems about her being a slut. It was just awful," Ms Rowlatt said. Her reputation only began to recover with the birth of the suffragette movement in the next century.
The Victorians' fondness for statuary means public sculpture is dominated by wealthy men, but some have found ways to redress the balance. In Manchester, the "craftivist" duo Warp & Weft has crocheted masks of notable female scientists from the city and put them over four of the all-male busts in the Sculpture Hall at the town hall, for an exhibition called Big-Up Female Boffins.
"Young girls need to see role models and need to know women have achieved," said Jenny White, of Warp & Weft, "so it is crucial they [statues of women] are a real prominent feature of public spaces. If you are telling young girls, 'Look at all the great men of the past', they are thinking, 'Where do I fit in?'"
Capital women
1 Sarah Siddons, actress
2 Virginia Woolf, writer, and Louisa Blake, first female surgeon
3 Margaret Ethel MacDonald, social reformer
4 Edith Cavell, nurse, shot during the First World War
5 Florence Nightingale, nurse
6 Anna Pavlova, ballerina
7 Emmeline Pankhurst, suffragette
8 Statue of Mary Seacole, nurse, is planned
9 Violette Szabo GC, executed Second World War spy
10 Jemina Durning Smith, library founder
Register for free to continue reading
Registration is a free and easy way to support our truly independent journalism
By registering, you will also enjoy limited access to Premium articles, exclusive newsletters, commenting, and virtual events with our leading journalists
Already have an account? sign in
Register for free to continue reading
Registration is a free and easy way to support our truly independent journalism
By registering, you will also enjoy limited access to Premium articles, exclusive newsletters, commenting, and virtual events with our leading journalists
Already have an account? sign in
Join our new commenting forum
Join thought-provoking conversations, follow other Independent readers and see their replies