McDonald's advertising agency accused of plagiarising artist's viral cows video
Cult animator who directed videos for Bloc Party and Bonobo makes allegations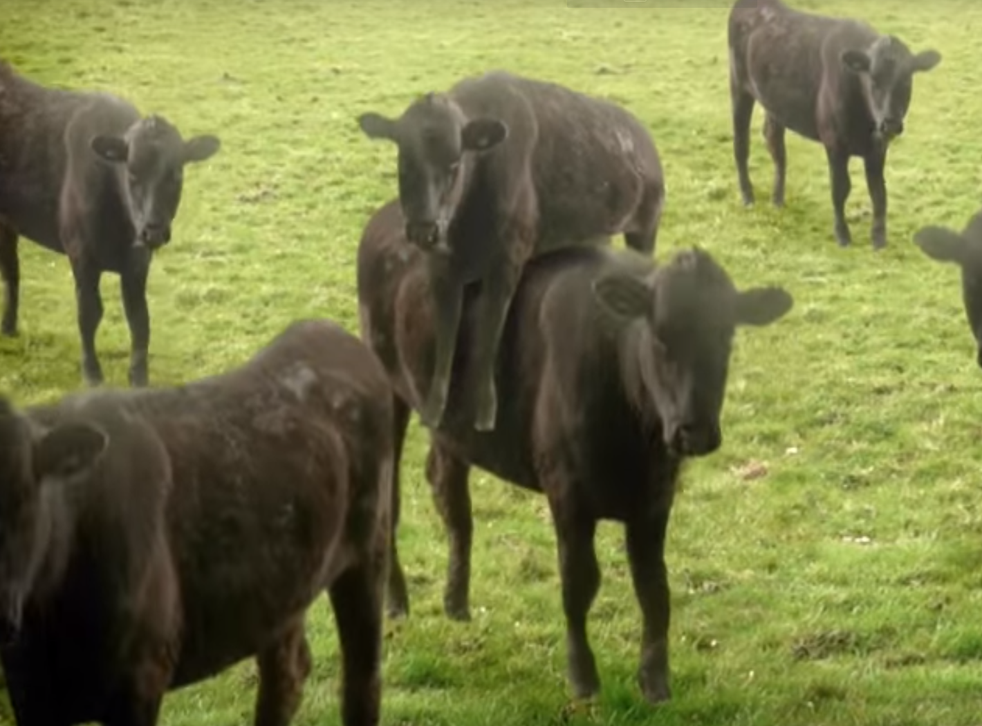 A McDonald's advertising agency has copied the work of cult animator Cyriak without paying or acknowledging him, it has been claimed.
The fast food giant faced a huge backlash after the Hampshire-based digital artist alleged his video called 'Cows & Cows & Cows' which has racked up more than 37million views on YouTube, has been plagiarised.
The 41-year-old, whose full name is Cyriak Harris, has directed music videos for electronic artists Bonobo and Bloc Party, and his artwork has been commissioned by the likes of Coca-Cola.
He posted on Twitter: "Wonder how much @McDonalds paid someone to copy my video. I didn't even get paid to make the original".
Mr Harris, who is highly-regarded by comedian Adam Buxton and satirical duo Cassetteboy, is a self-taught digital gif maker who studied hand-drawn animation at school.
He told The Independent: "Plagiarism in the advertising industry is a problem for artists and it should be a problem for advertisers as well, because each of them depend on the other to a certain extent.
"I have done plenty of work for advertisers and in general it is a relationship that works well, but there will always be a grey area in copyright where influence and homage and reference exist.
"I've had a few occasions where adverts were clearly influenced by videos of mine, but there is a sliding scale from vague similarity all the way to blatant rip-off which makes the legality of it a bit fuzzy."
The advert was for McDonald's in South America extolling the milk used in its ice cream.
It appears to have been made by a small Buenos Aires animation studio called Juan Solo.
A user called LeandroPedrouzo posted on design forum NewTek that Cyriak was the inspiration behind the cows.
Complimenting the design, one person wrote: "It is very nice!...The cows remind me of Cyriak."
LeandroPedrouzo responded: "Actually Cyriak was the reference for this spot."
"Spot" means the advert itself, and the reference is example videos or images that the ad agency gives the creatives as a guide for how they want it to look.
A Leandro Pedrouzo, listed on the website of the agency, has been contacted for comment.
A McDonald's spokesman said he is aware of the allegations made against the advertising agency and is investigating.
Join our new commenting forum
Join thought-provoking conversations, follow other Independent readers and see their replies