Medway abuse claims: G4S workers accused of punching children and stabbing them with forks
G4S says it is 'shocked and appalled' by the allegations, which stem from undercover filming, and seven members of staff have been suspended
Adam Withnall
Friday 08 January 2016 11:27 Comments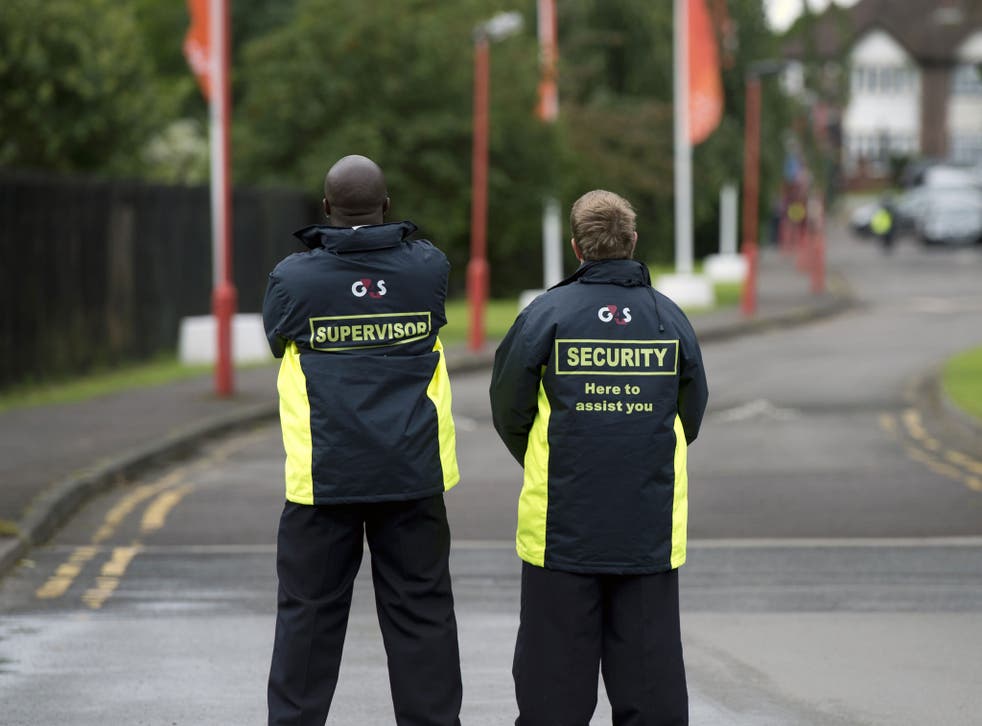 Staff members from the G4S security group punched and slapped children in a series of incidents amounting to abuse and mistreatment of the young people in their charge, it has been claimed.
Seven workers at the Medway Secure Training Centre in Rochester have been suspended over the allegations, which stem from as-yet unaired undercover filming by the BBC's Panorama programme.
It has been reported that staff members punched one child in the ribs and another was slapped several times on the head, with police in Kent saying they have been made aware of the claims of "unnecessary use of force and the use of improper language" at the facility.
The centre is managed jointly by the Youth Justice Board and G4S contractors, and the government has suspended the placement of new youngsters at the facility until the claims are investigated.
According to a report in the Times, staff were alleged to have used unnecessary forms of restraint, including squeezing a teenager's windpipe so he struggled to breathe.
Staff allegedly boasted of their worst mistreatments of young people, it is claimed, which reportedly included using a fork to stab one child in the leg and another who made a child cry uncontrollably.
And it is also claimed that G4S workers deliberately tried to avoid detection for their actions by ensuring they were underneath CCTV cameras or in areas they knew were not filmed.
Andrew Neilson, director of campaigns at the Howard League for Penal Reform, told The Independent: "These allegations are extremely concerning, not least because only eight months ago G4S was subject to a damning report from Ofsted into another of its child jails, Rainsbrook. The company has since lost the contract to run Rainsbrook but the contract to run Medway was renewed.
"Over two hundred children are under the supposed care of G4S in these detention centres. It is to be hoped that the forthcoming Ministry of Justice review of youth justice will take a long, hard look at what companies like G4S are doing to children in trouble with the law."
In a statement released to the Press Association, Paul Cook, managing director of G4S children's services in the UK, said: "I'm extremely shocked and appalled at the allegations that were presented to us, which clearly have no place in our business or any institution responsible for looking after young people."
The Youth Justice Board's chief executive, Lin Hinnigan, said "immediate steps" were taken to safeguard those who are at the facility since Panorama came forward with its allegations on 30 December.
She said: "We have increased our own monitoring activity and the presence of our independent advocacy service, delivered by Barnardo's. All of the staff identified in the allegations have been suspended by G4S, which runs the STC.
"Kent Police are reviewing each alleged incident and an investigation is under way. We are working closely with them and the other agencies involved, so it is not appropriate for us to comment further on the allegations."
Register for free to continue reading
Registration is a free and easy way to support our truly independent journalism
By registering, you will also enjoy limited access to Premium articles, exclusive newsletters, commenting, and virtual events with our leading journalists
Already have an account? sign in
Join our new commenting forum
Join thought-provoking conversations, follow other Independent readers and see their replies