Meghan and Harry interview: How the papers reacted to Oprah revelations
Many papers described interview as 'bombshell'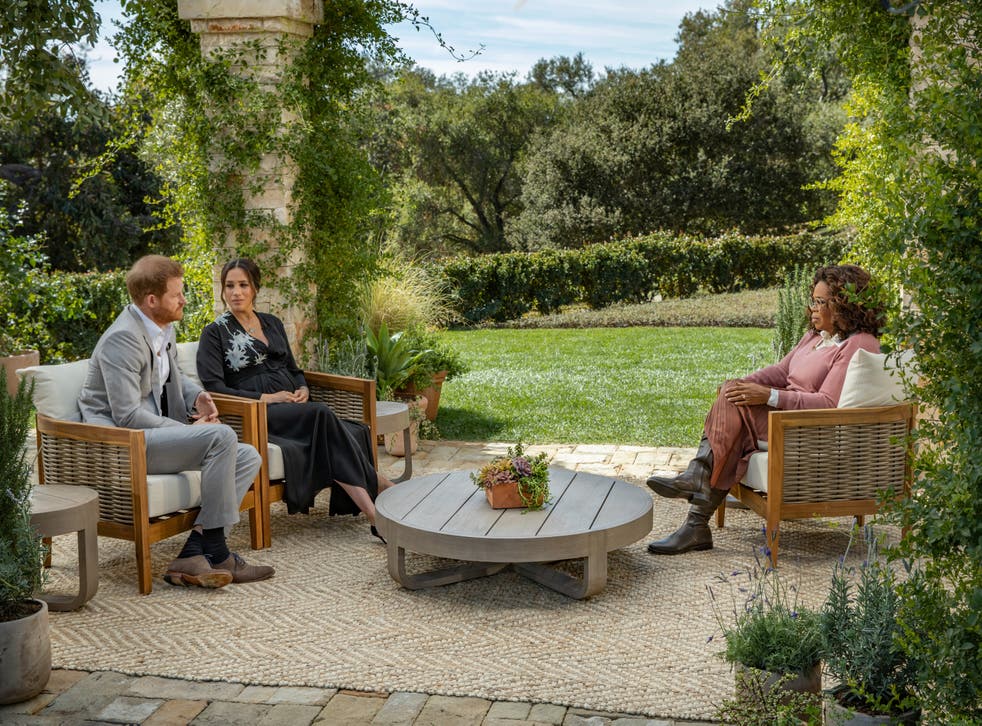 In a revealing interview with Oprah, the Duke and Duchess of Sussex opened up on life within the British toyal family.
The two-hour-long interview was broadcast on CBS last night and is due to be aired in the UK at 9pm on Monday evening,
The couple spoke about issues ranging from racism to mental health, with the pair saying that they had felt "let down" by the royal family. Meghan also added that at times she had found it so difficult that she "didn't want to live anymore."
Papers around the world have reacted to the news with many UK newspapers leading with full page photographs, either of the couple sitting side by side in the interview, or of Meghan alone.
Both the Daily Mail and The Sun used portrait shots of Meghan with the headlines "Meghan accuses palace of racism" and "Meg: I felt suicidal" respectively. 
Newspaper front pages 8 March 2021

Show all 6
The Daily Mail also gave a bullet-point breakdown of the interview on its front page and called the interview a "sensation," while The Sun called it a "bombshell." 
The Daily Mirror went with both an image of the couple, a close-up of Meghan, an image of The Duchess of Cambridge and Meghan together and one of Meghan and Archie. Meanwhile the headline read: "They asked how dark Archie's skin would be."
The Daily Telegraph published a statement from the Queen saying: "Queen stresses importance of family, despite 'divisions'." The paper's front page went on to look closely at Her Majesty's Commonwealth Day message. 
The Guardian featured an image from the interview, with a focus on broadcasters' hopes of a ratings boot.
In the United States,The New York Times published an article putting the blame on UK royals for Meghan's mental health crisis and saying: "Meghan says life with the UK royals almost drove her to suicide."  
On TwitterThe New York Times produced a series of quotations, some accompanied by black and white images. These included one of Meghan and another of Princess Diana, with a quote from Prince Harry next to a picture of his mother saying: "And when I'm talking about history repeating itself, I'm talking about my, my mother." 
The Washington Post mentioned Meghan's "suicidal thoughts" in one of its article headlines. Another more critical piece from the paper said that while the interview "stunned," it was "unlikely to change the monarchy."  
Join our new commenting forum
Join thought-provoking conversations, follow other Independent readers and see their replies