Men-only divorce law firm for fathers feeling let down by family courts to open in London
Family law companies with all male client lists have grown in popularity as fathers and husbands worry women are more likely to get a better deal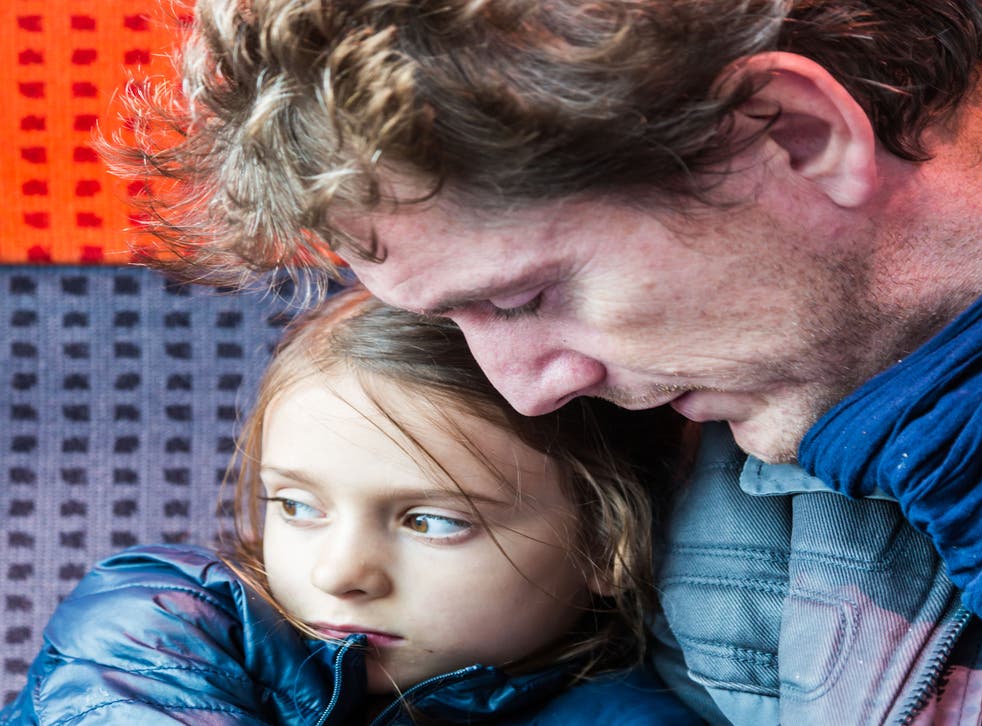 Men-only divorce law firms look set to be the latest import from America as Britain's first practice targeting fathers who feel hard done by in the family courts sets up in London.
Family law companies with all male client lists have been growing in popularity in the US since the Nineties as fathers and husbands worry women are more likely to get a better deal. One of these is Cordell & Cordell, who told American divorcing husbands "we're going to help you keep the dollars you earned" and is now setting up in London this month.
Chief executive Joseph E. Cordell said: "Men are still unfairly represented in family courts in the UK. We recognised the need for this service back in 1990… Our goal is to bridge the gender gap that has been part of family law for too long now."
David Pisarra, founder of Men's Family Law, another US law firm targeting husbands, has said firms like his are "about empowering men, not bashing women." But there is already concern from British family law experts that all male firms will promote a false idea of an unfair legal system.
Susan Jacklin QC, chair of the Family Law Bar Association, is worried about men's divorce firms pandering to concerns that the man will always get short-changed in court. She said: "It's a gimmick. It's just a way of bringing in a certain sort of client."
Ms Jacklin said it was "not true" that the family courts were biased against men. "The court's focus is on the welfare of the child. There have been quite a few cases where fathers have not achieved contact for very sound reasons of child protection but they haven't seen it that way."
She believes that firms marketing themselves on the idea that dads get a raw deal could be dangerous. "The premise is engendering distrust in the system and I think that's unfortunate," she said. "It's engendering a view that has no factual basis."
Karim Assaad, the first divorce solicitor based in Cordell & Cordell's London office since the company opened in the UK on Monday, disagreed. He said: "We should be looking for equal opportunities for men. It can't be looked at differently."
Jerry Karlin, chair of the charity Families Need Fathers, is more optimistic about the arrival of men-only law firms in Britain. "Fathers can experience many difficulties in the family justice system, where they can often face an uphill battle to maintain a meaningful relationship with their children," he said. "The introduction of law firms which specialise in supporting fathers is new for the UK, but I hope that they will be able to provide the specialist support that many dads need to be able to make their case in court."
In America the phenomenon has come under criticism for being a potentially exploitative marketing tool. In a comment piece for the American feminist blog Jezebel, Doug Barry wrote: "Divorce for men firms are about engendering in men a feeling that they're being treated unfairly by a prejudiced legal system, and then galvanizing them to actively fight for as much as they can hold onto. In some cases, that can be fairly characterized as "niche" legal work, but, in others, it might also be called exploitative."
In Cordell & Cordell's marketing material for the UK launch they do not mention any evidence of bias in the family courts against men. Instead they make the accusation before highlighting public opinion siding with the mother in break ups, quoting a You Gov survey showing one in ten Britons believes that the mother should have the most rights over the custody of their child.
In the final quote of the press release an unnamed spokesperson cements the impression that they are entering into an area of British law where men lose out, saying: "The launch of the London office is a fantastic opportunity for the firm to make a real difference and balance out the representation of men in the UK."
Register for free to continue reading
Registration is a free and easy way to support our truly independent journalism
By registering, you will also enjoy limited access to Premium articles, exclusive newsletters, commenting, and virtual events with our leading journalists
Already have an account? sign in