Mental health services failed anorexic 15-year-old who took her own life, inquest finds
Pippa 'Pip' McManus was struck by a train five days after being discharged after Priory failed to provide adequate care and support, jury hears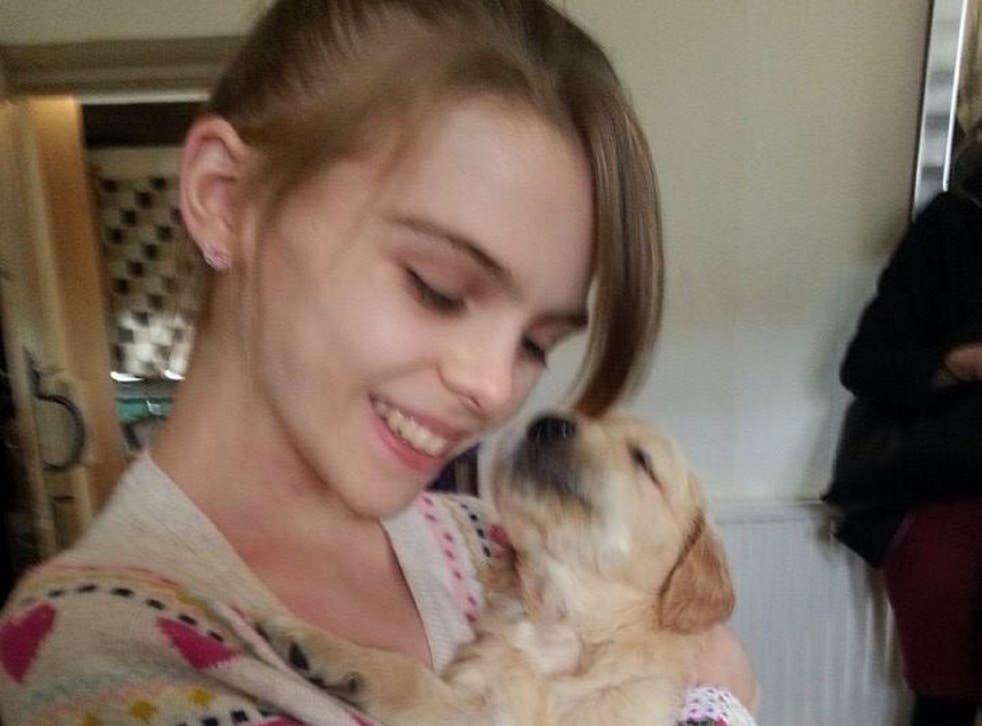 Failure by mental health services to provide adequate care and support to an anorexic teenager and her family contributed to the 15-year-old's decision to take her own life, a jury has heard.
An inquest into the death of Pippa "Pip" McManus, who died after being struck by a train just five days after she was discharged from the Priory, heard evidence that inadequate steps had been taken to plan for and ensure she got the care and support she needed upon release.
Pip, who had suffered from anorexia since the age of 12 and was detained under the Mental Health Act at the Priory Hospital Altrincham in 2014, was granted home leave ahead of completion of the formal discharge process.
Five days into her leave, she walked to a nearby station and died when hit by a train.
One of the letters read out at the inquest into her death reportedly said: "I do want to grow up and have a life, at the moment I don't have one. I can't fight anorexia anymore. I have tried so very hard, but it has won me."
The jury heard that the high risk of her discharge was never communicated to Pip's parents, who felt they had no option but to "go along" with it, despite the fact that they had repeatedly expressed concerns as to how they would manage, with Pip having a history of acting impulsively in response to boundaries.
From the start of the teenager's discharge, no social support worker had met Pip or her parents, and Trafford Child and Adolescent Mental Health Services (CAMHS) failed to put any clear care plan in place, the jury heard. There was also little evidence of attempts by the Priory family therapist to engage with the family in the period before or after discharge.
Pip's parents said they believed failings in her care "from beginning to end" resulted in their daughter's death, and warned that too many children are dying as a result of anorexia and failure to adequately address it.
Marie and Jim McManus said: "Our beautiful daughter, Pip took her own life on 9 December 2015. The tear in the thread of our family will never be mended. We believe the failings in our daughter's care from beginning to end resulted in her death.
"Anorexia has the highest mortality rate attributed to any psychiatric illness (with as many as 40 deaths due to suicide). Too many of our children are dying from this terrible illness.
"Effective treatment is needed more quickly and if this had been available to our beautiful daughter maybe she would still be alive today. Maybe we would not have needed this inquest."
Mr and Ms McManus have since set up a fundraising page in their daughter's memory to help others suffering from eating disorders.
Responding to the conclusion, Deborah Coles, director of Inquest, which provides advice and support around contentious deaths, said Pip's family's concerns were "dismissed throughout", and warned more people would die unless action was taken.
"Pip's death has exposed a mental health system which pushed through the discharge of a highly vulnerable child without any of the support or care in place to make sure she would be safe," said Ms Coles.
UK news in pictures

Show all 50
"Her terrified family knew there was huge risk. Their concerns were dismissed and minimised throughout. The Government has a moral and legal duty to ensure the safety of our children.
"Ministers must meet now with affected families to inform the urgent and necessary reform of the current system, to prevent further tragic deaths."
Komal Hussain, of Minton Morrill solicitors, said: "This is an extremely tragic case involving a young and charismatic girl who fell victim to anorexia nervosa which brought with it a vicious cycle of difficulties that Pip and her family tried so hard to overcome on a daily basis.
"This case amplifies the ongoing need for improvements and changes that need to be made to inpatient and community mental health services nationally to protect the lives of vulnerable young people and their families, who rely upon the support of the system to safeguard them."
For support on issues mentioned in this article, the Samaritans UK can be contacted on 116 123. In the US, the National Suicide Prevention Hotline is 18002738255. Suicide hotlines in other countries can be found here.
Join our new commenting forum
Join thought-provoking conversations, follow other Independent readers and see their replies