Government fails to track mental health in UK prisons amid soaring suicide and self-harm rates, report finds
Prison authorities urged to address rising rates of suicide and self harm 'as a matter of urgency' after findings show failure to collect data on inmates' mental health needs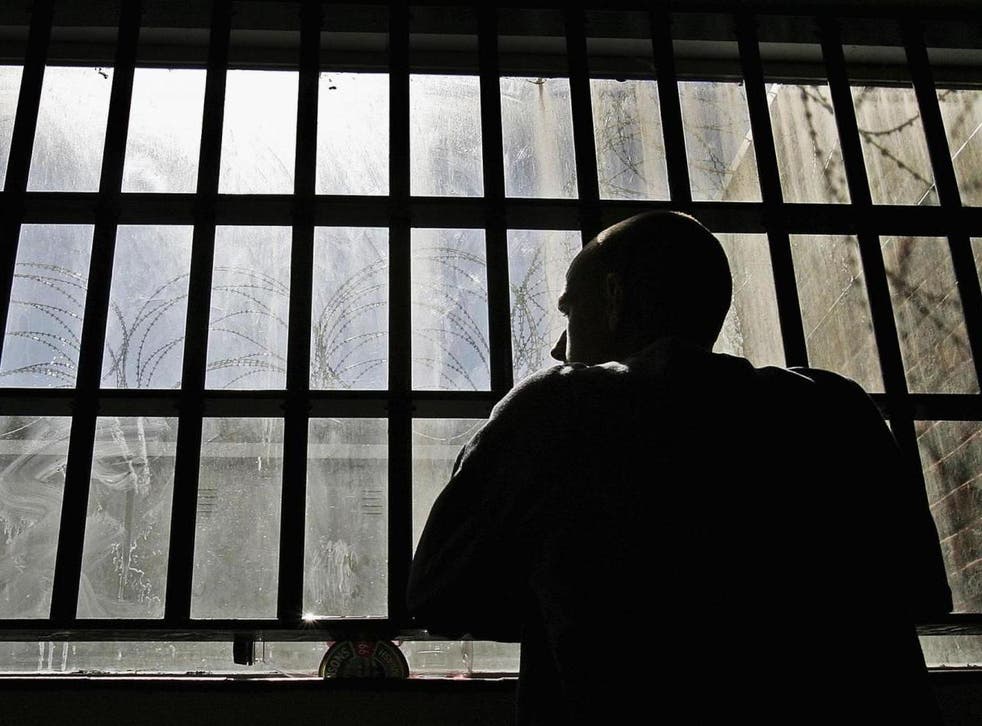 The Government does not know how many people in prisons have a mental health illness, a report has warned, prompting calls for "urgent" action amid soaring suicide rates and self-harm incidents among inmates.
Prison authorities' response to rising suicide and self-harming rates in British jails has been "poor", according to research by the National Audit Office (NAO).
Her Majesty's Prisons and Probation Service (HMPPS), NHS England and Public Health England have set ambitious objectives for providing mental health services, but they are failing to collect enough data on inmate's wellbeing, the report states.
It adds that the Government is unaware of how much it is spending on mental health in prisons and does not know whether it is achieving its objectives.
According to independent research carried out for the report, the NAO estimate that the total spend on healthcare in adult prisons in 2016-17 was around £400m.
HMPPS does not monitor the quality of healthcare it pays for in the six privately-managed prisons it oversees.
NHS England uses health needs assessments to understand prisoners' needs, but these are often based on what was provided in previous years and do not take account of unmet need.
The warnings come after five years in which rates of self-inflicted deaths and self-harm in prison have risen significantly, suggesting that – although the data isn't recorded – mental health and wellbeing among prisoners has steeply declined.
Self-harm incidents increased by nearly three quarters (73 per cent) between 2012 and 2016, with 40,161 incidents of self-harm recorded in 2016 alone – the equivalent of one incident for every two prisoners.
The suicide rate among prisoners hit the highest year on record last year, with 120 self-inflicted deaths – almost twice the number in 2012. The Prisons and Probation Ombudsman found that 70 per cent of prisoners who had committed suicide between 2012 and 2014 had mental health needs.
In light of the considerable rise in self-inflicted deaths and self-harm among inmates, the NAO warned that the Government must address the rising rates of suicide and self harm in prisons "as a matter of urgency".
The report states that while the Government has set out an ambitious reform programme to address prisoners' mental wellbeing, the prison system is under considerable pressure, making it more difficult to manage this.
Amyas Morse, the head of the National Audit Office, said it was clear from the findings that the Government does not know what "base they are starting from" in addressing mental health problems in prisons.
She said: "Improving the mental health of those in prison will require a step change in effort and resources. The quality of clinical care is generally good for those who can access it, but the rise in prisoner suicide and self-harm suggests a decline in mental health and wellbeing overall.
"The data on how many people in prison have mental health problems and how much government is spending to address this is poor. Consequently Government do not know the base they are starting from, what they need to improve, or how realistic it is for them to meet their objectives. Without this understanding it is hard to see how government can be achieving value for money."
The Ministry of Justice and its partners have undertaken work to identify interventions to reduce suicide and self-harm in prisons, though these have not yet been implemented.
The National Offender Management Service's funding went down by 13 per cent between 2009-10 and 2016-17 and staff numbers in public prisons reduced by 30 per cent over the same period.
When prisons are short-staffed, governors may run restricted regimes where prisoners spend more of the day in their cells, making it more challenging for prisoners to access mental health services, the report states.
It adds that staffing pressures can also make it difficult for prison officers to detect changes in a prisoner's mental health, and that officers have not received regular training to understand mental health conditions, though the Ministry plans to provide more training in future.
The report also raises concerns that while clinical care is broadly judged to be good in prisons, there are weaknesses in the system for identifying prisoners who need mental health services.
Inmates are screened when they arrive in prison, but this does not always identify mental health problems and staff do not have access to GP records, which means they do not always know if a prisoner has been diagnosed with a mental illness.
Mentally ill prisoners should wait no more than 14 days to be admitted to a secure hospital, but only 34 per cent of prisoners were transferred within 14 days in 2016-17, while seven per cent waited for more than 140 days.
The process for transferring prisoners is complex and delays can have a negative impact on prisoners' mental health and they may be kept in unsuitable conditions such as segregation units.
Previous research has shown that prisoners are more likely to suffer from mental health problems than people in the community, and that those whose mental health needs are not addressed in prison are generally more likely to reoffend.
Commenting, Peter Dawson, the director of the Prison Reform Trust, said it was "horribly clear" that prisoners are facing "disproportionate and unnecessary harm" as a result of the inadequate mental health provision.
"This is a familiar tale of admirable policy objectives not being delivered on the ground. There is a ray of hope in the successful rollout of liaison and diversion schemes in courts and police stations that spot some of the people who are most vulnerable," he said.
"But this report makes horribly clear that our prisons are holding very many people who will suffer disproportionate and unnecessary harm because of the prison environment.
"It is futile to expect to improve their situation while prisons are overcrowded and thousands of people are spending a few weeks inside each year simply because there is inadequate community provision.
"The Government must grip the issue of who goes to prison so that the system can care properly for the minority who really need to be there."
UK news in pictures

Show all 50
A Government spokesperson said: "We take the mental health of prisoners extremely seriously, which is why we have increased the support available to vulnerable offenders - especially during the first 24 hours in custody - and invested more in specialist mental health training for prison officers.
"We're putting more funding into prison safety and have launched a suicide and self-harm reduction project to address the increase in self-inflicted deaths and self-harm in our prisons.
"But we recognise that more can be done and continue to work in partnership with HMPPS, NHS England and Public Health England to improve mental health services for offenders at all points of the criminal justice system."
Join our new commenting forum
Join thought-provoking conversations, follow other Independent readers and see their replies