Met Office three-month forecast told councils to expect a 'drier than usual' winter
Report released to councils and contingency planners came ahead of the wettest winter on record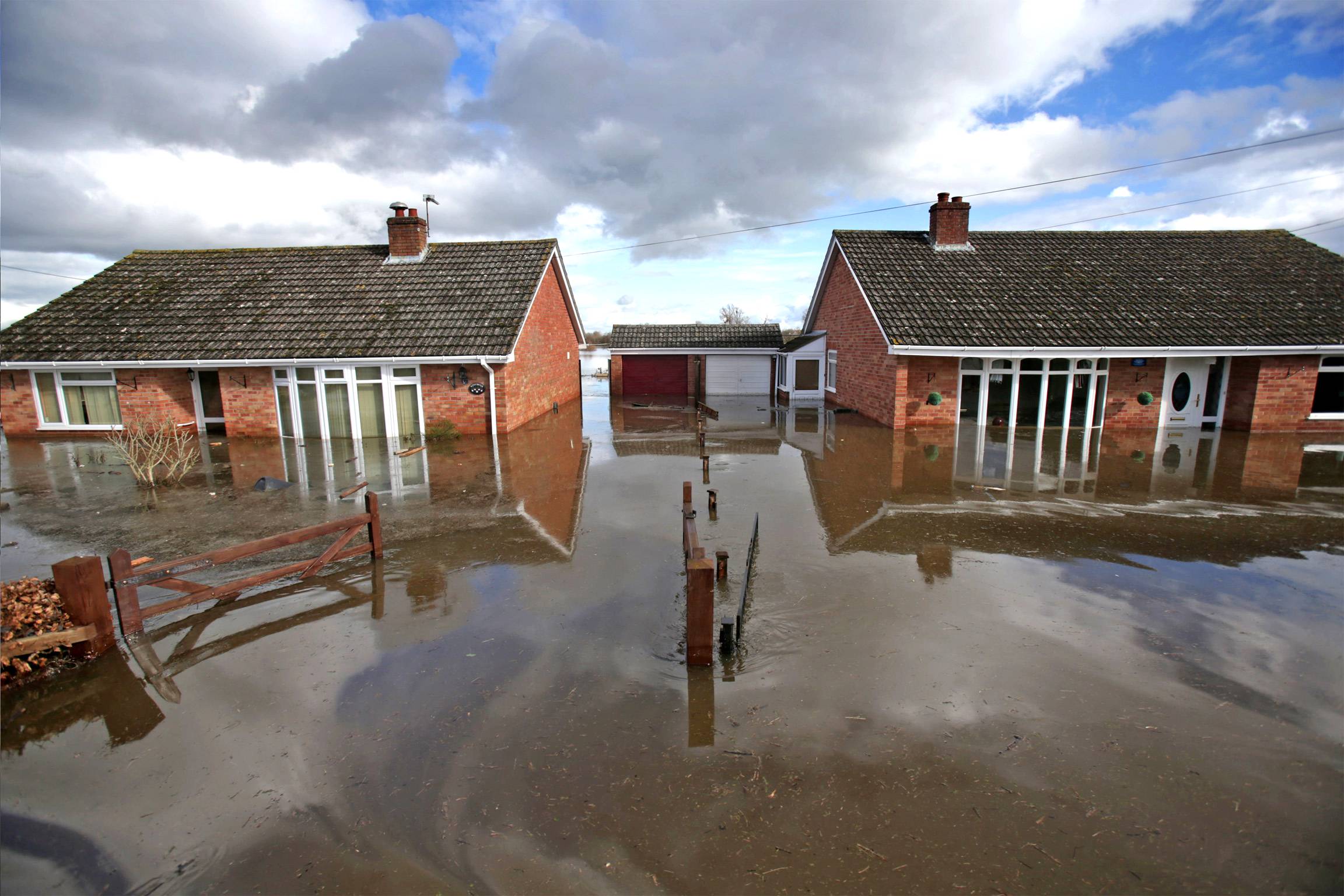 The Met Office told councils and the Environment Agency to expect a "drier than usual" winter in a three-month forecast – especially in the West Country, it has been reported.
The predictions were followed by the wettest winter since records began in 1910, causing severe flooding across the south of England.
Between 1 December and 19 February, 486.8mm (19.2 inches) of rain fell, beating the previous record of 485.1mm, set in 1995.
A three month forecast, which the Met Office describe as "experimental" was given to councils, the Environment Agency and contingency planners at the end of November to tell them what to expect from December to February.
The forecasters used "cutting edge science" to assure councils " there would be a 'significant reduction in precipitation compared to average" for most of the country, according to The Daily Mail.
It also allegedly said there was only a 15 per cent chance the winter weather would fall into the 'wettest category', the newspaper has reported.
These three month forecasts are no longer made available to the public and are instead supplied to the councils, government departments, and insurance companies.
The Met Office said their short and medium-term forecasts are the ones relied on by emergency responders in cases of severe weather.
In pictures: The floods recede
Show all 7
"The Met Office's five-day forecasts and severe weather warnings have provided excellent guidance throughout this period of exceptionally stormy and wet weather", the weather service said.
"Our three-month outlooks are experimental. The outlook assesses the level of risk connected to five different scenarios for both temperature and rain/snowfall for the UK as a whole; they do not mention specific areas such as the Somerset Levels.
"It's a bit like the science-equivalent of factoring the odds on a horse race.
"However, as with any horse race, it's always possible that the favourite won't win – so these probability scenarios have to be used in the right context. This is why they're useful for contingency planners who plan ahead based on risk, but not that useful for the general public."
Two severe flood warnings remain in place in the Somerset Levels, which was one of the areas worst affected by two months of flooding.
Insurers have paid out about £14m in emergency payments since 23 December, with individual households receiving between £500 and £3,000, the Association of British Insurers (ABI) said.
A further £24m has been spent on hotels, bed-and-breakfasts and rented homes, it added, with the average cost per the thousands of household hit by flooding expected to come in at about £16,500. The cost to insurers is expected to reach more than £1billon.
---
Join our commenting forum
Join thought-provoking conversations, follow other Independent readers and see their replies